Springfield Armory Giving Stuff Away to Celebrate New Carry Pistol
Russ Chastain 08.01.18

Springfield Armory (SA) is introducing a new pistol today, the XD-S Mod.2 9mm. This cute little rascal seems destined to compete with the smallest of 9mm semi-auto carry pistols. With a 6.3″ length and less than an inch thick, this should be a nice little popper, especially since it went through a 25,000-round torture test without failure. And to celebrate, SA is giving stuff away for 25 days — starting with one of these brand-new pistols!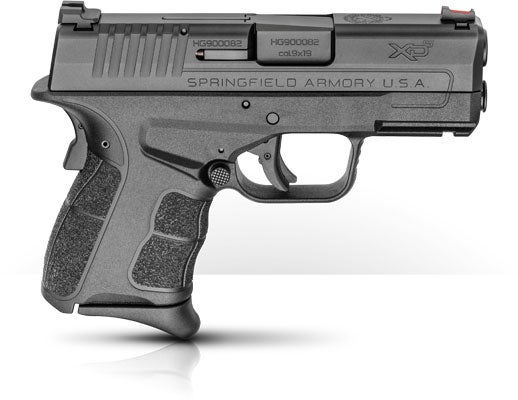 Here's the official announcement:
Springfield Armory® Announces 25 Days of

Concealed Carry Giveaways

GENESEO, ILL. (08/1/18) – In conjunction with the brand-new release of their Springfield Armory XD-S Mod.2® in 9mm, Springfield Armory has another giveaway in the works bringing you the ultimate concealed carry package in exclusive partnership with eight premium industry partners: Crossbreed Holsters, Viridian Weapon Technologies, Federal Ammunition, AR500, Propper, Short Round Supply, Identilock, and Walker's.

The giveaway will run from August 1, 2018 to August 25th, 2018 with one lucky winner per day scoring the ultimate concealed carry prize package. Prize packages will be changing throughout the giveaway period.
Some of the prizes being given away:
Springfield Armory®
XD-S Mod.2 9mm – MSRP: $524

Viridian Weapon Technologies
E-Series Red Laser Sight – MSRP: $132

Federal Ammunition
1000 Rounds Federal American Eagle Syntech 9mm Luger 115 Gr 1000 rounds – MSRP: $400

Crossbreed Holsters
$250 Gift Card – Valid at CrossbreedHolsters.com

Propper
Range Bag – MSRP: $59.99
SOF Medical Pouch – MSRP: $48.99
U.C. 2 Pack Assault Kit – MSRP: $49.99
U.C. Pack – MSRP: $99.99
Pistol Mag Pouch – Triple – MSRP: $34.99
$500 Gift Card – Valid at Propper.com

AR500
1/2" Steel Targets 4-Piece Bundle with Stand – MSRP: $275
(2) Chain Hardware Kits – MSRP: $18 each
Testudo Gen 2 Plate Carrier & Level III 10"x12" Body Armor Plates – MSRP: $421
$250 Gift Card – Valid at AR500.com

Short Round Supply
$500 Gift Card – Valid at ShortRoundSupply.com

Identilock
XD-S Mod.2 Trigger Lock – MSRP: $239

Walker's
XCEL 500BT Electronic Muffs – MSRP: $125
To enter this giveaway, visit http://www.25daysofgiveaways.com/
For more information on the new pistol, click or tap here.