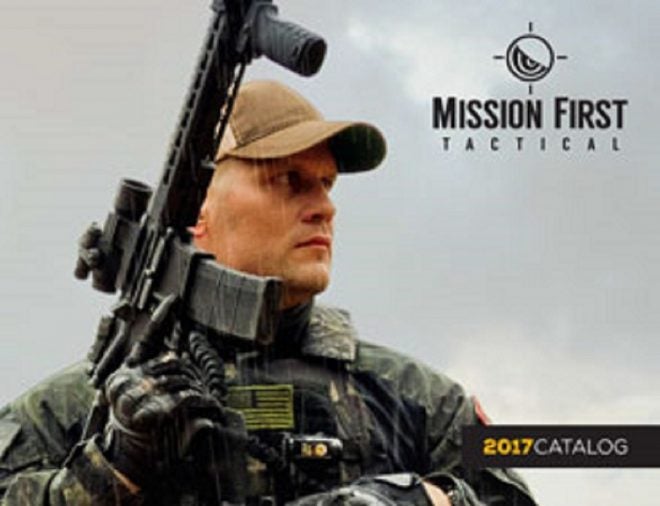 Bass Pro Shops has signed on to become a stocking partner of the Mission First Tactical line of rifle and carbine accessories. MFT hailing from Horsham, Pennsylvania has become one of the front line USA makers of accessory items for the shooting industry. Bass Pro Shops should become a good outlet for consumers to purchase these products given their 94 fixed retail store locations not to mention their huge on line presence as well.
Since the firestorm of interest in the AR-15 type rifles which have cloned into the Modern Sporting Rifle theme, the marketplace for add on aftermarket accessories has exploded. Mission First Tactical has become a top leader as a supplier of AR accessories including stocks, magazines, grips, rails, sights, vertical grips, light and laser mounts, tac latches, mag couplers, mag releases, sling and sling mounts, gas blocks and other items for these rifles. Such accessories allow the AR-15 rifle owners to customize their own rifles as they wish.
Naturally these types of business partnerships are a win-win for both. Bass Pro Shops has increasingly expanded its footprint into the hunting and shooting realm supplying firearms, ammunition, optics, hunting clothing, footwear, and tons of accessory products. Likewise Mission First Tactical gains a huge display venue for its products both on store shelves, but also on line where shoppers can buy items at their leisure via convenient computer access shopping.
Mission First Tactical has plans to continue to expand its line of products all of which will be American-made for the tactical shooter enthusiasts, a huge selling point to outdoors people in America. A new line of pistol holsters will be out soon. In terms of economic development this means more jobs to produce new items, but also for suppliers of raw materials, packaging, and shipping concerns. For Bass Pro it naturally means making additional products available to their already huge customer base.
MFT has been making such accessories for the military, law enforcement, and civilian markets for some time. The MFT organization includes over 75 years of combined industry experience from conceptual design to production to use in the field. Mission First Tactical branding names includes Battlelink, Engage, React, Torch, E-Volv as well as MFT mags.
SHOP NOW
More information and product listings for both Bass Pro Shops and Mission First Tactical can be found at their respective web sites at www.bassproshops.com and www.missionfirsttactical.com.