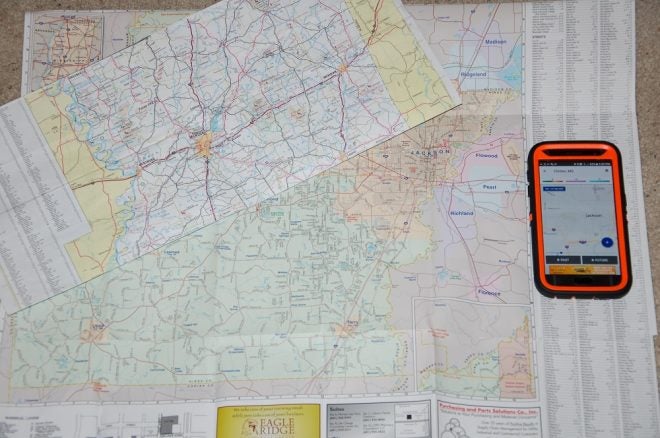 One of the more crucial planning aspects for preppers is to decide on places to meet up or gather with family, or prepper team members once a SHTF or disaster hits. Sounds easy enough, but the process and procedures need to be finalized, shared, learned, and practiced by all parties concerned. In this regard the effort points out how important communication is when prepping and surviving any type of disaster event.
Within the elements of consideration for gather up waypoints is to understand there are or can be several different locations of gathering spots basically involving ranges of distances from your primary residence. However, other contingencies may also be faced with adults at different work sites during the day, children at one or more schools, and even kids away from home at college or their own work locations.
You have to factor in all these alternatives so that everyone concerned can rally at the same places when it becomes necessary. Plans also have to be made for who and how communications are sent out to notify others when the plan is being activated. As with most disaster reactions, nothing is easy, and many glitches can pop up in the process.
First out of the box is to identify a gathering point that is relatively close to home. Evacuations can be initiated by a number of events, but the level of SHTF seriousness may dictate how far the group should travel to meet up. If family or a prep team cannot meet at a designated primary residence to bug in or lock down temporarily, then the first waypoint location needs to be relatively close to home. This could be the corner grocery store, gas station, or convenience store. The plan must detail how everyone gets to this spot and the roles of every person.
Next is a location to gather that is further from home, such as in town or city. Think of viable travel routes trying to avoid heavy traffic or other congestions. Sites like shopping malls, a business park, area police station, or another well-known location should be considered.
Finally, map out a distant gathering point in a circumference of up to 100 miles or more from your residence. This would be for highly severe incidents like a hurricane with time to evacuate to a safe zone.
Again, think this through. Pick safe spots. Know what to take with you. Work out how to communicate the plan. Provide maps, addresses, contact numbers, text numbers, and supply lists. At some point practice a gather up scenario to see what works or fails.