Springfield Armory's XD-S Mod.2 is a New XDS 9mm Pistol
Russ Chastain 08.07.18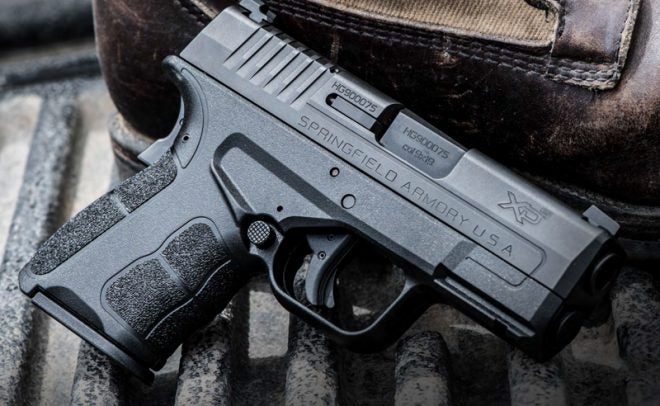 Sometimes, you need a little pistol. And for Springfield Armory fans, that's an itch you can now scratch better than ever with the XDS Mod.2 9mm, a compact little popper that offers quite a few features in a small package, making this the XDS 9mm for concealed carry. Oh, and yeah, they got rid of that silly "Grip Zone" terminology that everyone likes to kid about.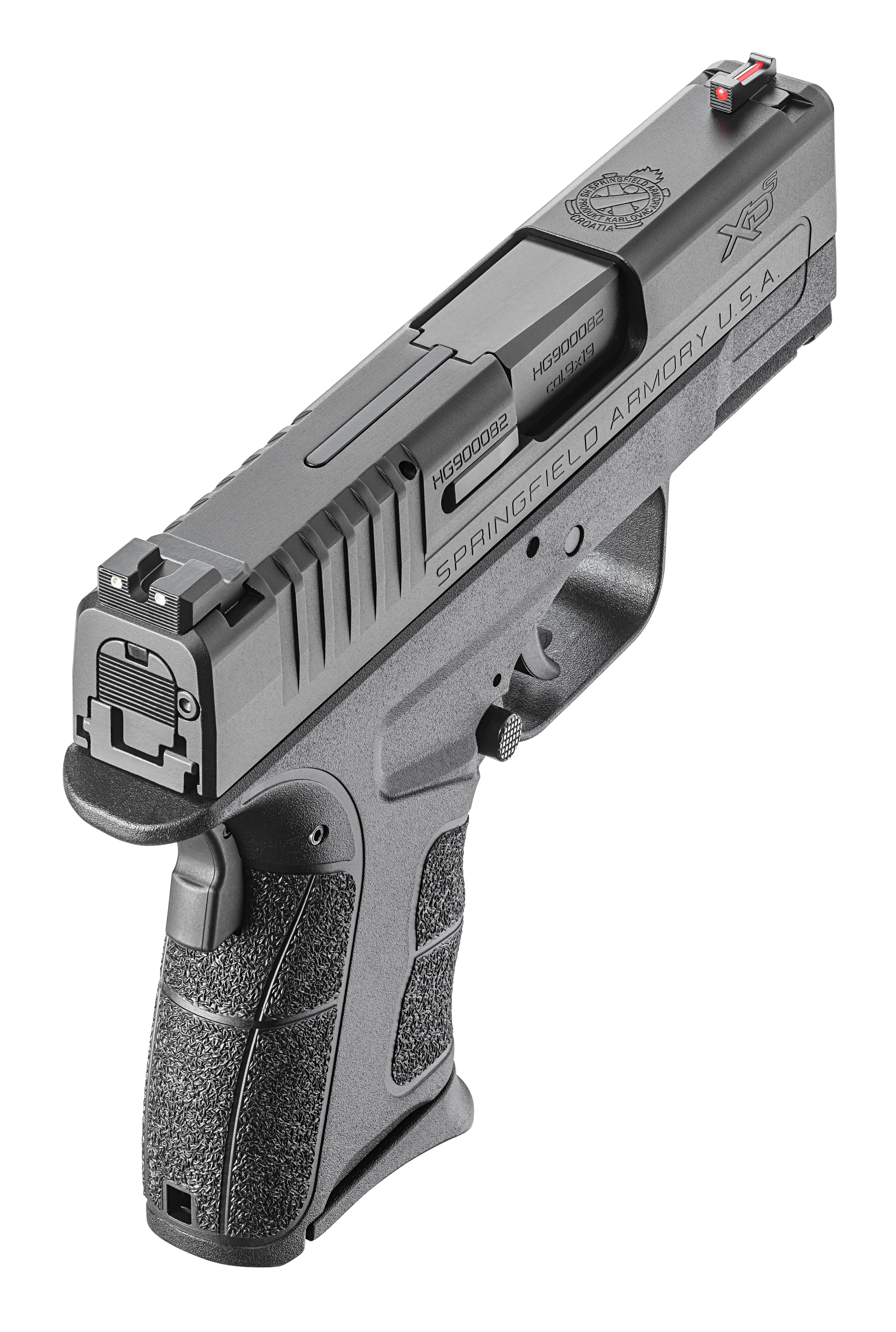 The Mod.2 XDS 9mm is a slim single-stack 9mm built around the 9mm cartridge, making it as skinny as possible in a reliable package. How reliable? Here's what SA says about that:
Built upon a time-tested platform, the XD-S Mod.2 in 9mm was designed to achieve maximum concealability while maintaining life-saving reliability when you need it most. The XD-S Mod.2 in 9mm survived a grueling 25,000 round torture test without a failure. This is an amazing testament to the quality of the pistol especially when considering its small size.
Sounds pretty good from here. But what are all these features? Well, in short…
Available AmeriGlo™ tritium front sight (fiber optic sight also available)
Tactical-rack serrated rear sight allows one-handed racking of the slide
Enhanced grip texturing (and no "Grip Zone")
Longer Posi-Wedge slide serrations
Loaded chamber indicator (visible and tangible)
Newly-designed grip safety
Drop safety in the striker block prevents the gun from firing if dropped.
Higher grip (closer to bore axis)
Dual captive recoil spring and full length guide rod
Enhanced short-reset trigger
Ambidextrous magazine release
Melonite rust protection on slide and barrel
As for size, the grip is just .975″ wide. Height is 4.3 inches (4.85 with extended magazine), and overall length is 6.3 inches. Nominal weight is 21.5 ounces, and barrel length is 3.3 inches.
The grip has a bit of a beavertail, and the grip safety (think 1911) has a raised area at the base to ensure proper engagement when you grab the Mod.2 XDS 9mm. The undercut trigger guard also gives you more grab.
The XD-S Mod.2 9mm is available with tritium front sight and serrated black rear, or with a fiber optic front and serrated white-dot rear sight.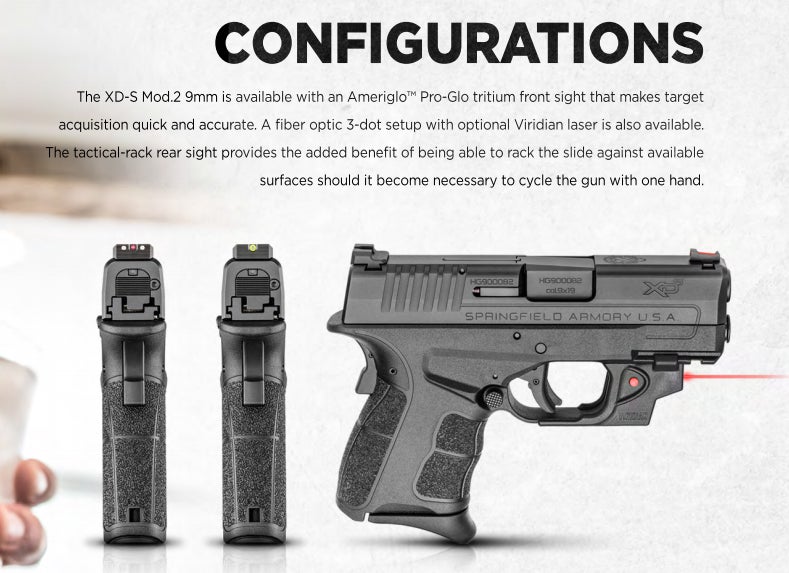 When it comes to racking, this XDS 9mm has longer serrations on the slide (rear only) as well as the "tactical rack" rear sight designed to snag on clothing or surfaces to allow one-handed cycling of the slide.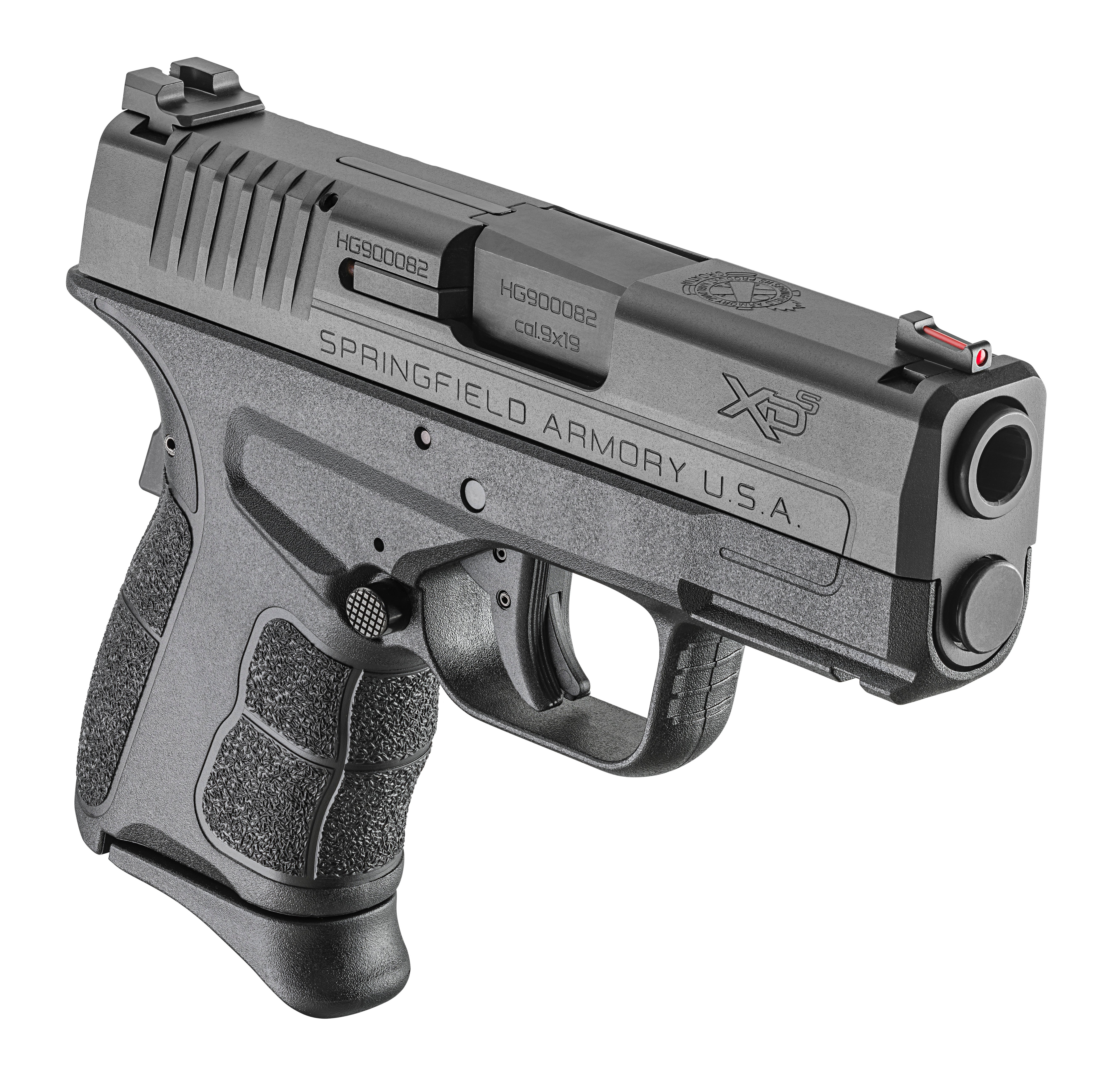 See how the guide rod sticks out a little bit? That helps prevent the slide from being pushed back out of battery, should you bump the front of the pistol against something (or someone).
As for magazines, it comes with a pair of them; one 7-rounder with both pinkie-rest and flush floor plates, and one 9-rounder to give you a little more firepower for home defense, open carry, etc. There's also an 8-round mag you can buy separately.
It's clear that Springfield Armory isn't resting on their laurels. They already had the XDS 9mm, but instead of just rolling with that, they came up with the Mod.2. Gotta give them some kudos for that.
For those looking for a trusted every day carry handgun, the Springfield Armory XD-S platform is consistently amongst the most popular and widely-chosen carry guns on the market. The XD-S Mod.2 in 9mm will provide superior reliability, safety, and concealability when you need it most.
If you want the only bit of bad news I can find, it would be that like the XDS 9mm, the XD-S Mod.2 9mm is made in Croatia instead of the good ol' USA.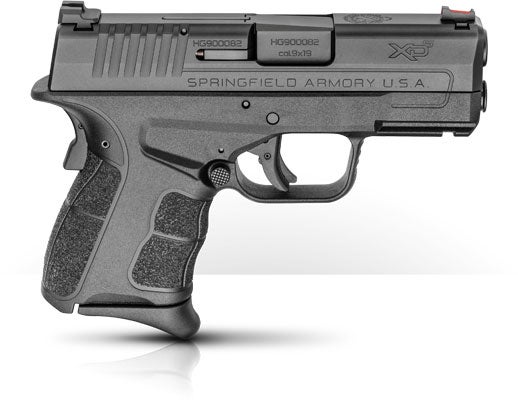 In the video below from our sister site, TFB's James Reeves provides an overview of the new Mod.2 XDS 9mm pistol, as well as reporting on his range experience with it. And if you're wondering how the Mod.2 differs from the previous XDS 9mm, he does a great job explaining that as well.
The Mod.2 version of the XDS 9mm looks like a winner so far — and I hope to have one soon, which I'm really looking forward to testing. Stay tuned!