I recently took notice of Steep Country Benchmade fixed-blade hunting knives. These are not new by any means, but they are compact and practical-looking. Let's take a look at them and see what they have to offer, and what shortcomings they may have.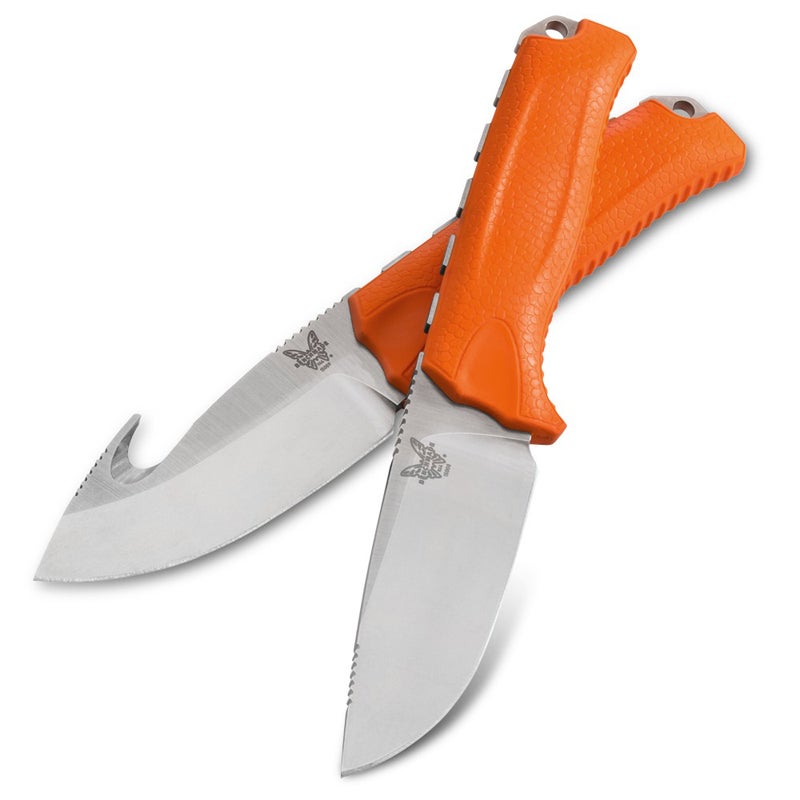 Steep Country Benchmade blades are available in drop point style, with or without a gut hook. The short, deep blade appears well-suited for skinning, as does the jimping on the spine near the tip.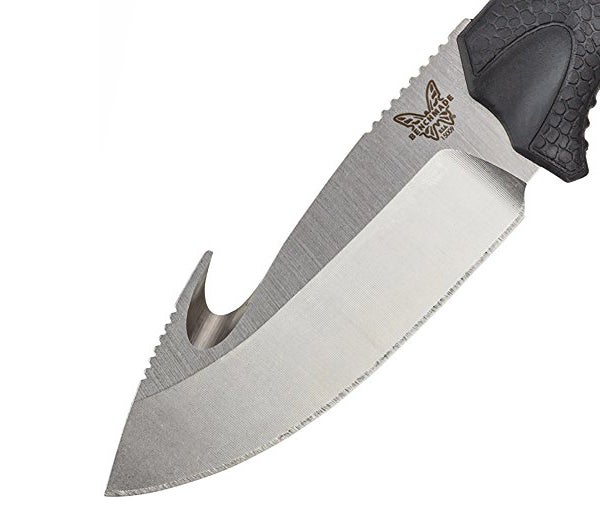 Handles are available in orange or black, and they're simply molded-on rubber, which is where some critics find room to complain. The material isn't really bonded to the tang, but instead is merely molded around it, allowing water and contaminants to get in there and potentially cause rust. In fact, one YouTuber cut the handle off of his Steep Country Benchmade and discovered quite a bit of surface rust underneath.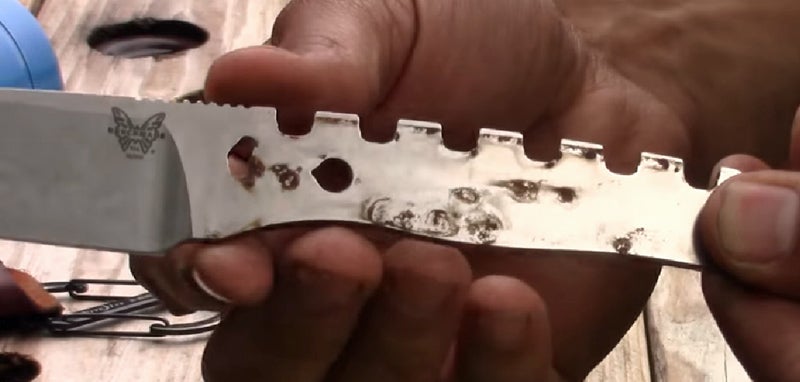 Manufacturer Specs
Made in USA.
Designer: Benchmade
Action: Fixed Blade
Blade Steel: CPM-S30V (58-60 HRC)
Blade Length: 3.50″ (8.89cm)
Blade Thickness: 0.140″ (3.56mm)
Overall Length: 7.65″ (19.43cm)
Handle Thickness: 0.62″ (15.75mm)
Blade Edge: Plain
Blade Finish/Color: Satin
Handle Material: Santoprene
Lanyard Hole: Yes
Sheath Type: Kydex
MSRP: $120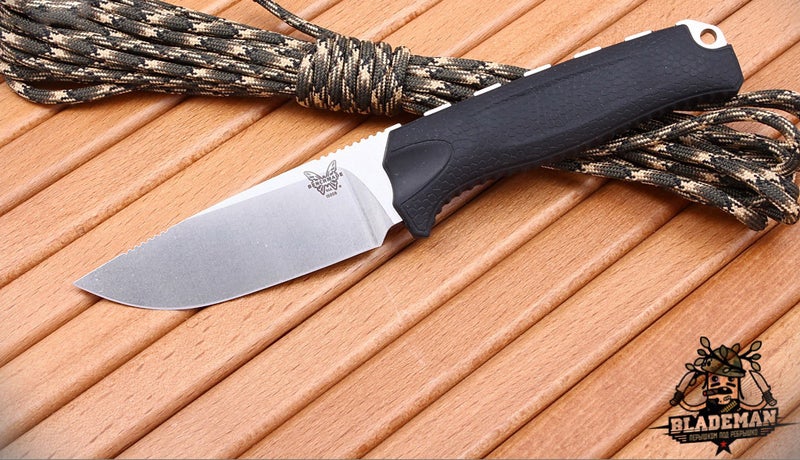 Most folks seem to agree that these knives hold their edge well, are comfortable in the hand, and are well-designed for hunting tasks.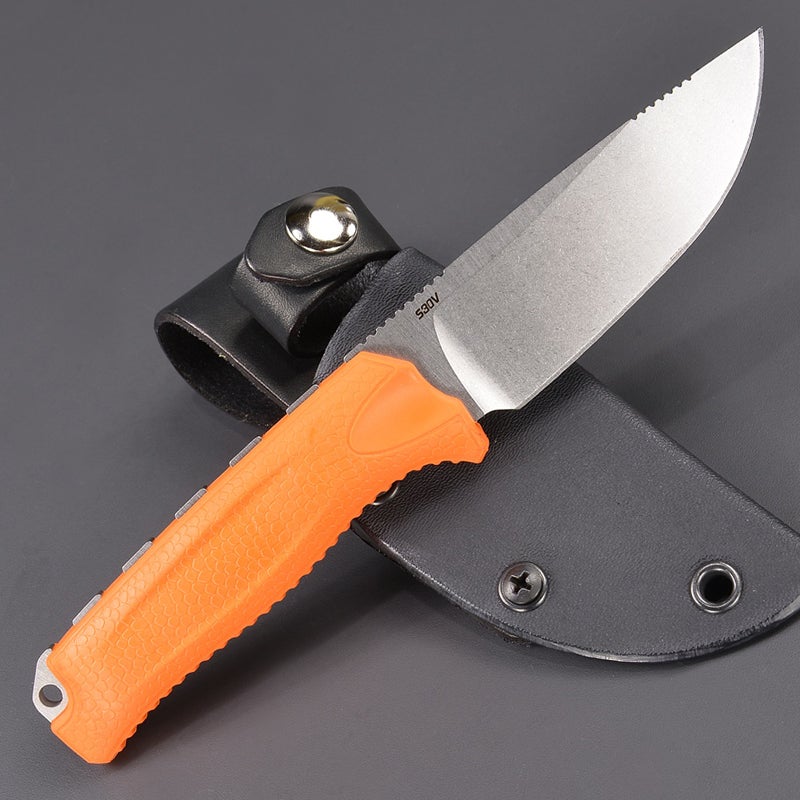 The only question is one of the handle, and I have to agree with those who prefer a handle that's bonded to the tang and won't allow moisture and other stuff to creep in there. Not that it will necessarily damage the knife and render it unusable; it would take a long time for the rust to get bad enough to really hurt its functionality.
But from a health standpoint, when I'm skinning and cutting up my kill, I really don't want to use a knife that has who-knows-what-all kinds of bacteria growing right there under the handle while I'm working on meat I'm planning to eat.
What do you think of Steep Country Benchmade knives? Am I way off on this one?