Texas: Schools Safer With More Guns, Not Fewer
Russ Chastain 08.09.18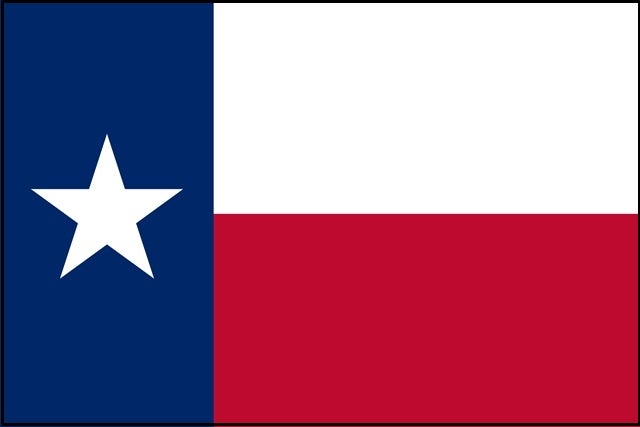 Texans' guns are apparently safer than ever these days, with the TX Senate reportedly declining to consider gun confiscation laws such as the those employed by other states such as Florida, where firearms have recently been legally stolen from hundreds of citizens who have not even been charged with a crime.
Instead, Texans are leaning towards arming more 'good guys with guns' on school campuses.
Two and a half months after the May 18, 2018, Santa Fe High School shooting, Texas is rejecting proposed confiscation orders and embracing more good guys with guns in schools.

Confiscation orders, often referred to as Red Flag laws, became a go-to law for gun controllers after the February 14, 2018, Parkland high school shooting. Under such policies, the seizure of firearms can occur after a family member or law enforcement express concern that an individual may be a danger to himself or others. This triggers a hearing, which can be held ex parte, in which a judge can order the removal of guns and ammunition from a particular gun owner.

The laws vary slightly in how gun rights can be recovered, but typically after a time frame of a number of weeks or months, the individual can appear in court to contend for the restoration of his gun rights and the consequent return of his firearms.
The Austin American-Statesman reports that a special senate panel has recommended a number of things, including increased funding aimed at placing more armed citizens inside of schools to act as "guardians."
The committee also recommended finding more money for the school marshal program, which allows state-trained teachers and administrators to carry a gun on campus, and the guardian program, which allows school districts to designate employees allowed to carry concealed weapons in schools.

Told during a Capitol hearing that there is no training required for guardians, the committee also proposed looking into setting 'a minimum standard for training hours' for guardians.
Other recommendations don't sound as practical:
The report also suggested expanding the use of telemedicine and telepsychiatry to give students in crisis access to mental health services. Another suggestion was to create psychiatry "hubs" run by state medical schools so pediatricians can consult with mental health experts when young patients show signs of mental illness.
Texans are apparently electing the correct people to high office:
Texas Attorney General Ken Paxton (R) is against any confiscatory orders, as it Texas Gov. Greg Abbott (R).
Breitbart also observes that these confiscation laws would naturally have done nothing to prevent the crime which spurred their consideration.
Ironically, the orders would not have prevented the Santa Fe High shooting because the attacker was too young to legally buy a firearm. Therefore, he had no firearms in his ownership to confiscate. He used guns that belonged to a third party.