Swamp People Cast Member Randy Edwards Dies at Age 35
Russ Chastain 09.24.18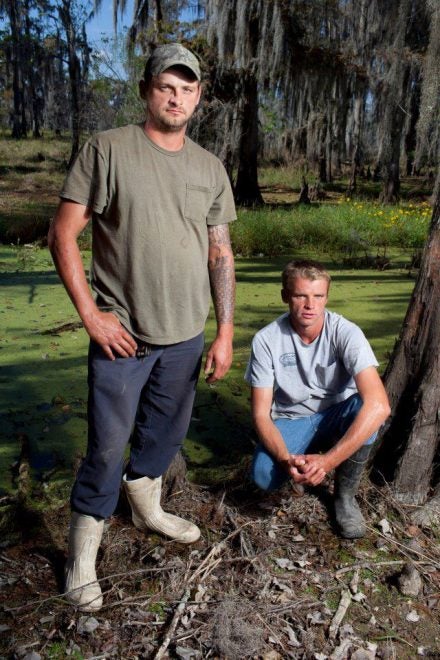 I've been watching the TV series Swamp People from the get-go, and while much of it is hokey and contrived, I've enjoyed it. I've gotten to meet Troy Landry a few times, and even had him hand me a nice cold beer at the SHOT Show. So my heart is heavy as I report that someone from the show has recently passed away.
As posted on Junior and Willie Edwards' Facebook page:
It is in deep sadness that I make this post. Junior and Theresa's son, Willie's brother, Randy passed away in a vehicle accident early this morning. Randy was 35.

Please keep the Edwards family in your prayers and also please respect their privacy at this time.
Louisiana State Police reported a single-vehicle crash in the wee hours of September 15:
Shortly before 3:00 am on September 15, 2018, Troopers from Louisiana State Police Troop A began investigating a single vehicle fatality crash on LA 75 south of LA 3066 in Iberville Parish. The crash took the life of 35 year old Randy Edwards of Donaldsonville.

The initial investigation by State Police revealed that the crash occurred as Edwards was traveling southbound on LA 74 in a 2002 Chevrolet Silverado when he failed to negotiate a left hand curve. Edwards' vehicle traveled off the right side of the roadway and struck a utility pole. Edwards's vehicle began to overturn after impact, causing him to be ejected.

Edwards was unrestrained at the time of the crash and sustained fatal injuries. He was pronounced deceased at the scene by the Iberville Parish Coroner's Office. Impairment is suspected to be a factor and a toxicology sample was taken from Edwards for analysis.
My heart aches for the family. Viewers have seen Randy's parents Junior and Theresa in their home and on the water, and I've especially enjoyed watching his brother Willie, who often seems the most genuine and hardest-working gator hunter on the show. We have also seen Randy on the program.
Randy's obituary states that he left behind a wife and three children, besides his parents, brother, sister, and many other family members.
Randy Dale passed away Saturday, September 15, 2018 at the age of 35. He was a pipefitter and fisherman; resident and native of Bayou Sorrel, La.

-+-+-+-+-

Randy was an amazing father, a loving and caring son who was devoted to his family. His bond was one of a kind and unbreakable with his brother and sister. He loved to work, hunt and fish. He never met a stranger and touched many lives.
This is the second Swamp People cast member viewers have had to say goodbye to. Mitchell Guist passed away in 2012 due to an apparent heart attack. Mitchell was one-half of a gray-bearded pair of brothers shown engaging in various adventures around the swamp.