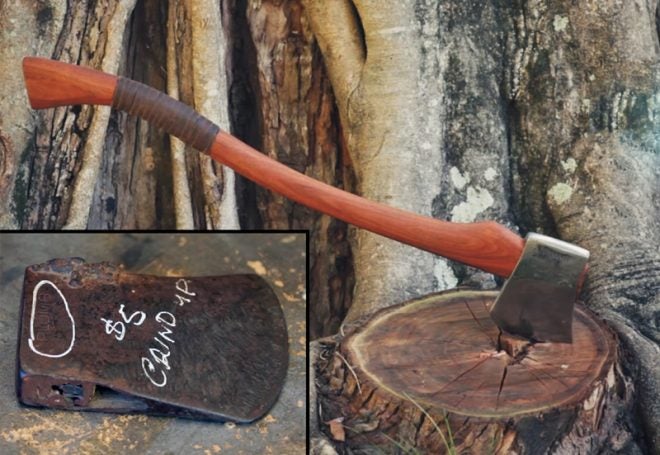 This Aussie found a deal on a Plumb brand axe head for $5. It wasn't pretty; someone had welded a bit of steel into it, which had broken off. But he took it home and went to work on it.
After removing the steel handle and welds, he set to work cutting a handle out of an old board of jarrah, which is "a very hard Australian hardwood." He even cut up an old leather belt to wrap the handle.
For practical use, I think I would prefer it without the wrap… but hey, it's his axe and he can do what he wants.
The mirror finish on the final product is pretty nice.
Enjoy!