Touring the Henry Repeating Arms Wisconsin Factory with 22plinkster
Russ Chastain 10.03.18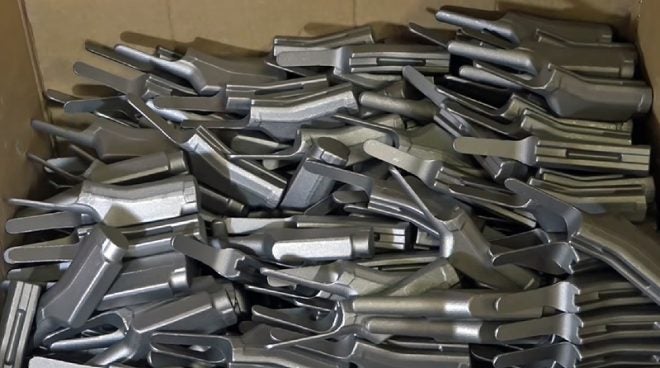 I know lots of folks who love Henry rifles. And in this case, I'm referring to the modern version, built and sold under the current ownership of Anthony Imperato, who we have seen on those TV infomercials and who says he personally answers phone calls and emails from customers. One reason for this fondness is the clear quality of these firearms; another is their motto: "Made in America or Not Made at all."
And there's their guarantee; this is a quote from their website from the company owner:
Henry owners have my personal guarantee to make certain that they are 100% satisfied with their purchase of our rifles. If you are going to spend your money on a Henry, I can assure you that we will do whatever it takes to make sure that you are happy that you bought a Henry.
So it only makes sense that gun folks would be interested in seeing how these guns are made.
The tour opens with the vice president and general manager, who says they will "follow" a Henry 45-70 through the production line. We see the steel forgings for receivers and trigger guards, then move on to barrels… which is interesting, especially considering how large the barrel blanks are. They are so fat — like an extreme "bull" barrel — that the 45-70 bore looks plumb wimpy.
The rest of it is also interesting, and if you like guns you should check it out. And for some, 7:52 begins the most interesting portion of the video…