Laugo Arms' Alien Pistol is Completely Different
Russ Chastain 10.04.18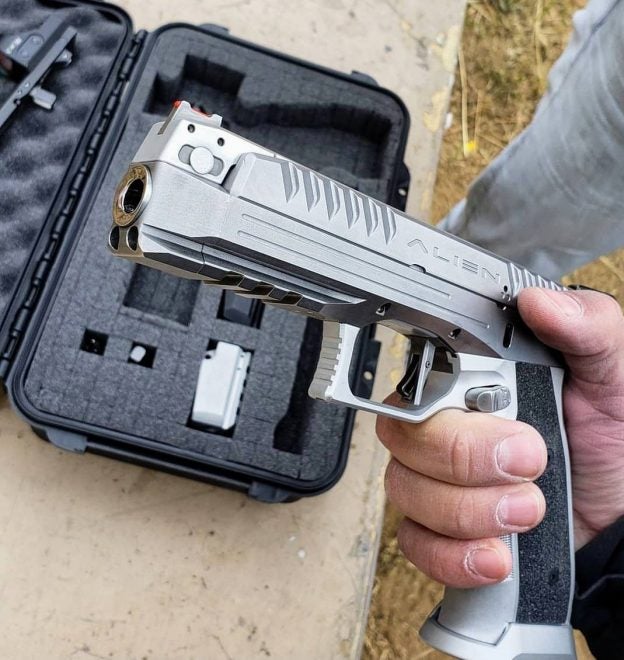 There's a new handgun in the world, and it looks pretty cool. It's the Laugo Arms Alien, and it's been making a splash in certain circles of the firearms world. This semi-automatic 9x19mm pistol is apparently aimed at competition shooters, for reasons that will become clear.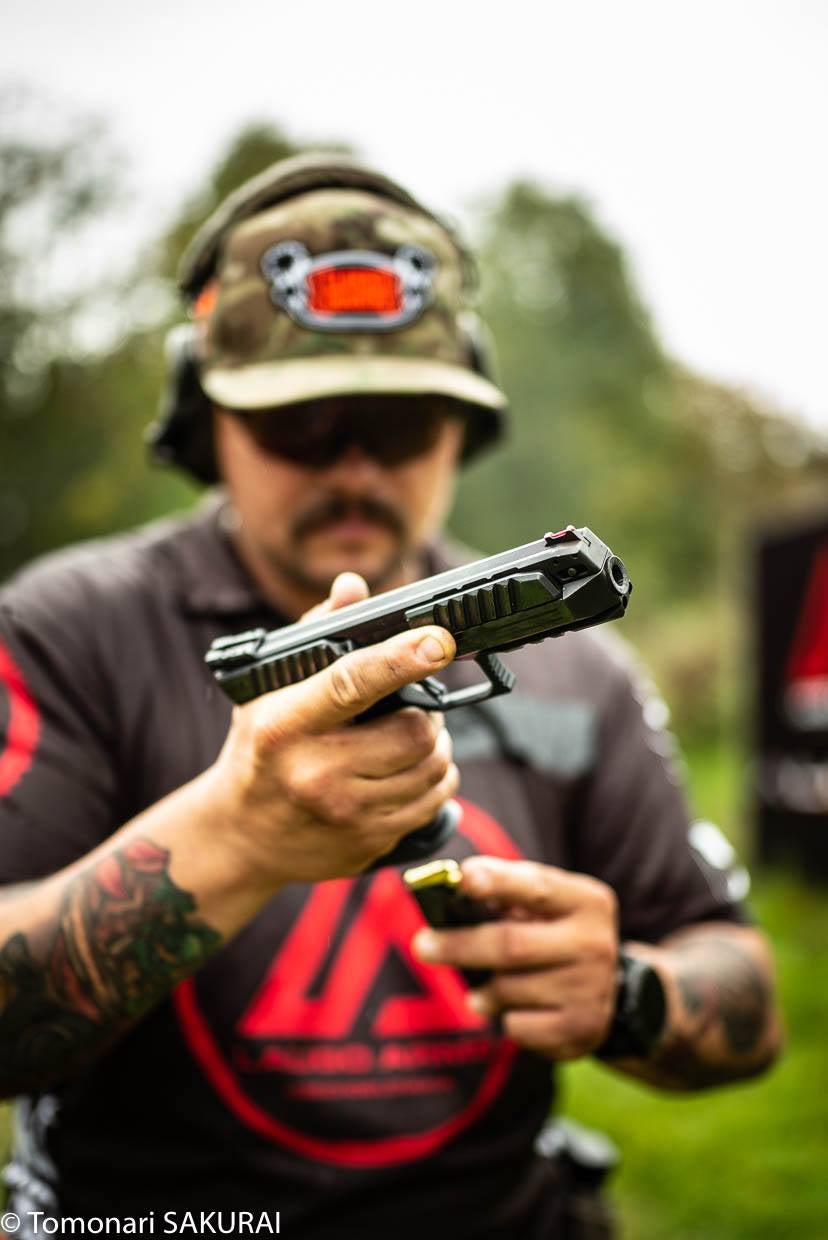 The Laugo Arms Czechoslovakia Facebook page has been teasing fans with photos for a while now, and some videos have come to light as well. Some of the more notable features:
Fixed barrel, which remains in the lower (frame) to significantly reduce muzzle flip (low bore axis).
The slide doesn't include the sights — which means the sights remain fixed to the pistol frame.
Removable top rail can be swapped out quickly to change sights with reliable return to zero.
Top rail also contains sear and hammer.
Operates on gas-delayed blowback principle.
This video is only 13 seconds long, and shows how quickly the top rail — which actually contains the sear and hammer, as well as the sights — can be swapped out to quickly change from open to optical sights.
The most thorough video I've seen yet is from Polenar Tactical. In it, we see the gun being fired — but more importantly, we see it stripped and reassembled, with an explanation of what makes it so unique.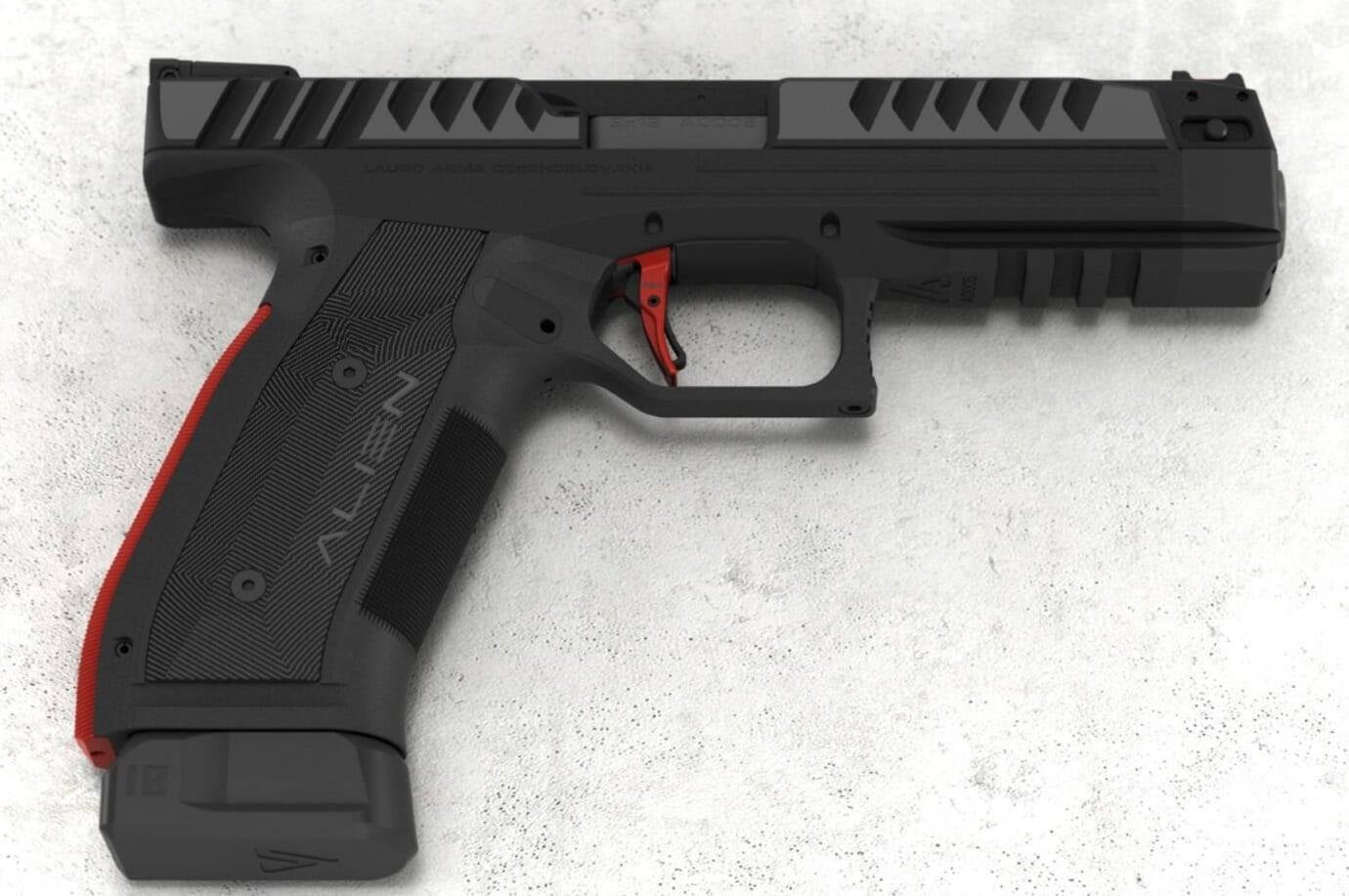 It begins with a lovely lady shooting the Alien — and the lack of muzzle flip is evident. From there we go to a teardown and explanation of its features, including the low bore axis, gas-delayed blowback action, and the sear & hammer which work from the top instead of the bottom.
This video ends with something I never thought I'd see: Competition pistol shooting while wearing stretchy skinny jeans.
It's a really neat-looking pistol, and I'd love to put one through its paces. But as of now, they don't even have an importer lined up as far as we know.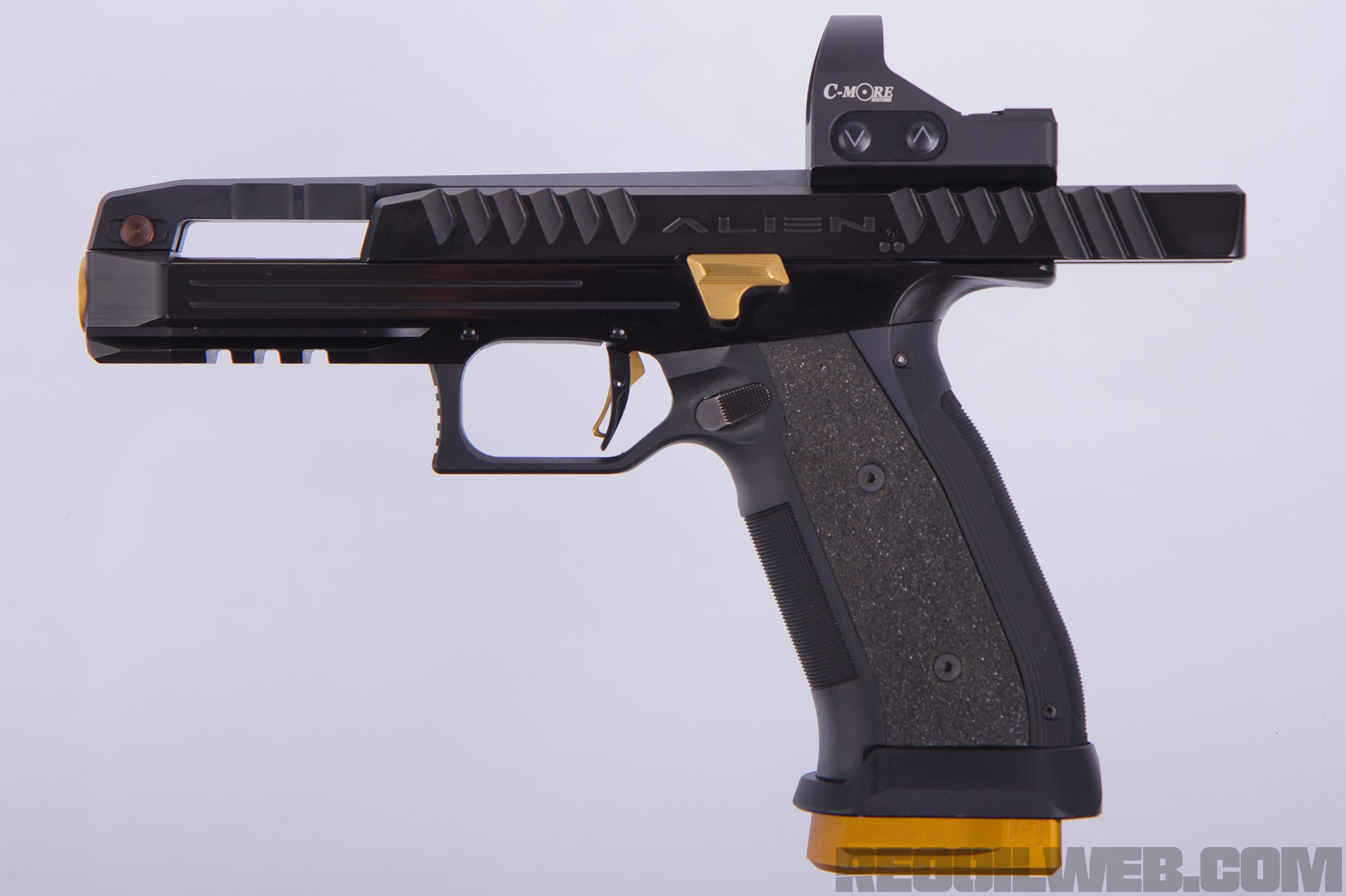 No word yet on what the retail price might be, but they are hoping to release the Alien(!) in 2019.