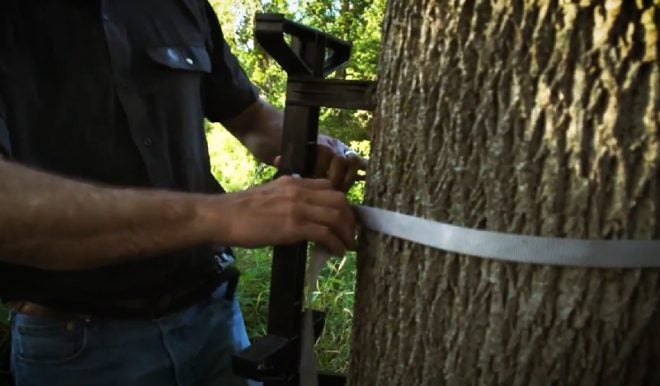 If you like climbing sticks and lock-on tree stands for hunting, there's a new product out there which you might just have to have. It's from Stacked Outdoors and they're calling them Ladder Sticks.
They're essentially molded-plastic climbing sticks, with two steps per stick, which strap to a tree to provide you with a means to climb it. And their claim to fame is that they stack — easily. They say you can stack them just like stacking red Solo cups.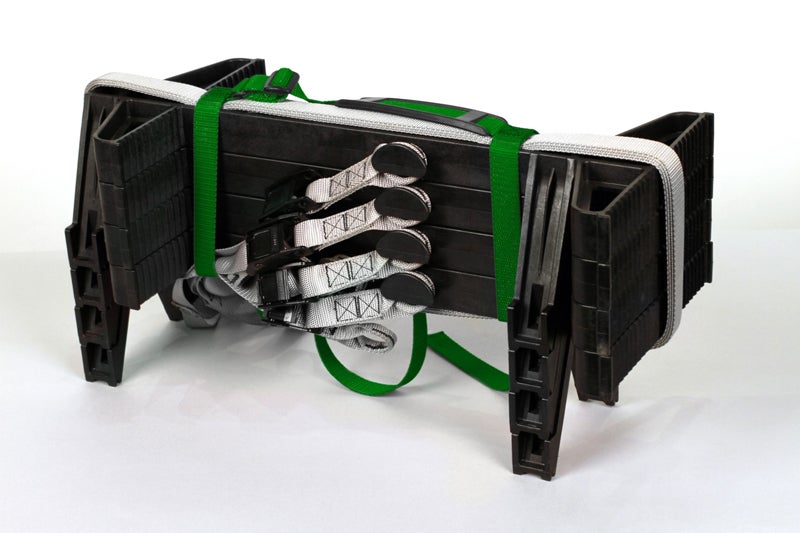 Here's what they say about them:
The Stacked Ladder Sticks from Stacked Outdoors are the most revolutionary climbing aid on the market. They're fast, quiet, super solid on the tree, and they stack like red solo cups. With their light-weight, compact, vertical nesting design, and the shoulder strap that's included, you'll forget you're carrying them. The non-metal construction material allows these sticks to grab the tree and hold on unlike the metal sticks of yesterday. There are no bolts or screws to come loose thanks to the ingenious one-piece design. They meet TMA safety standards and were subjected to testing far beyond the industry standard.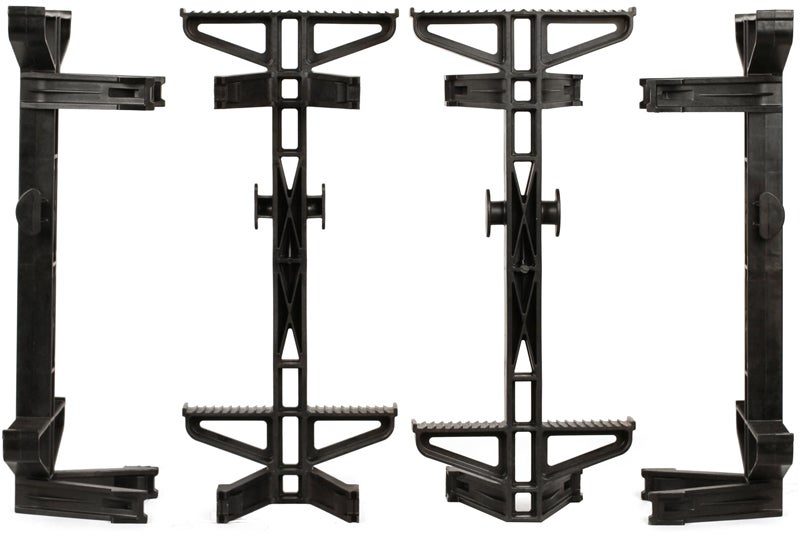 Features and specs:
Made in USA
Longer tree straps than competitors
Tree straps include large hand loop for easier grip and tightening
Bigger surface area with aggressive tread design for your boots
No assembly or moving parts that can fail or break
Solid one-piece design
Dual strap post design for added stability
Heavy duty cambuckle straps
Shoulder strap included
Weight: 2.35 pounds per stick; 9.4 pounds per set of 4 (without straps)
300-pound load capacity
Ladder Stick Length: 21″
Distance Between Steps: 17.25″
Introductory Pricing: Single Stick $48.99, Stack of 4 $179.99
Here's a short video that includes an overview & demo.
Do you use hang-on stands and climbing sticks? Let me know in the comments below.