Hey, cool! Survival Lilly has designed her own survival knife! She's calling it the APO-1 — and sadly, it sold out quickly after this video was published, but she's expecting another shipment in December 2018.
She begins by explaining the background behind the knife and the reasons she provides for designing her own knife. Here are the qualities she most desired:
Full tang knife which can resist a lot of force.
Tough stainless steel that does not chip or break easily.
String tip with flat top for higher batoning efficiency.
Comfortable/durable handle which does not hurt.
Hammer at the end of the handle with a lanyard hole.
Handle shape which increases chopping capabilities.
A knife design which can complete all wilderness survival tasks.
As for the name, the APO-1 designates it as the one and only knife she would select for use during an apocalyptic event.
The molded sheath looks tough, and the twin fabric belt loops double as a MOLLE attachment point. Nice.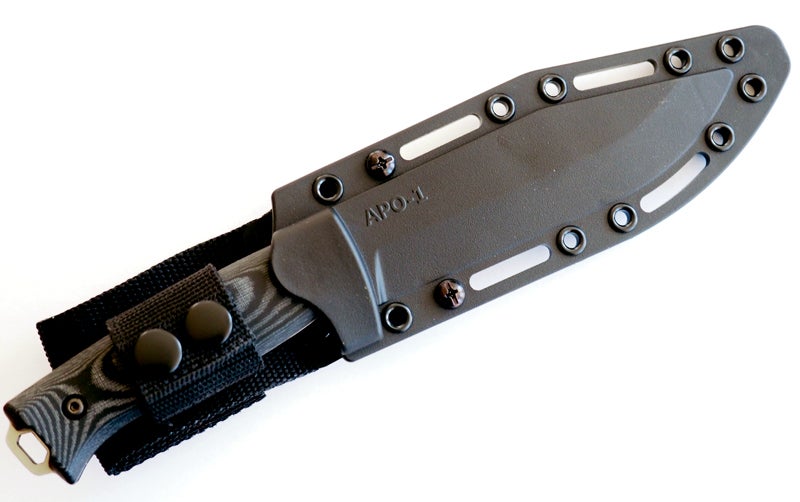 The heavy blade (4.8mm) is made in Taiwan of AUS8, and has a saber grind.
She spends time going through the features of the knife and the reasons behind their inclusion in her ideal knife design.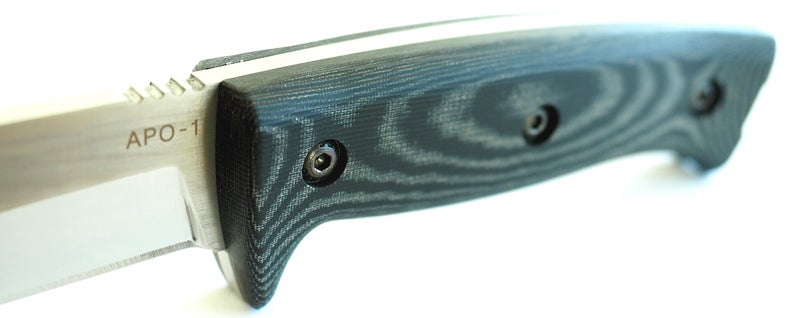 It looks like a good one. Enjoy!