Crook Comes in Shooting, Armed Father Ends Him
Russ Chastain 10.31.18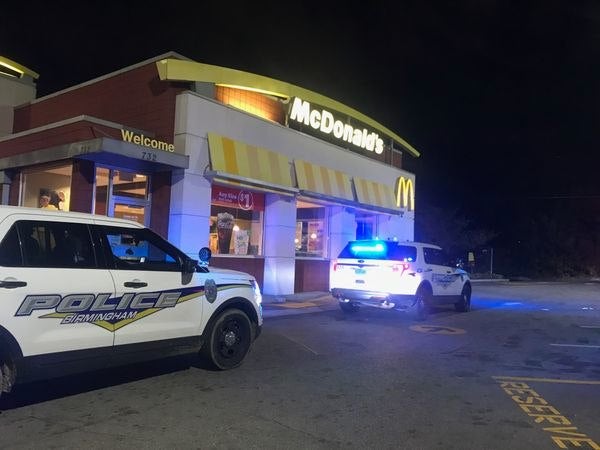 When a masked crook reportedly barged into a McDonald's restaurant and began shooting, an armed father was able to return fire and end the crime — putting an end to the bad guy as well.
The shooting happened about 10:45 p.m. at the Lomb Avenue restaurant. Birmingham police spokesman Sgt. Bryan Shelton said one juvenile and two adults were injured. All three were transported to area hospitals where one of the adult victims was later pronounced dead.

Initial police scanner reports said the shooting may have happened during a robbery, but police have not confirmed that report. Shelton said the restaurant was closing for the night and the manager was unlocking the door to let out a father and his two teen sons.

As the door was opened, a masked man burst inside and opened fire. The exiting customer was able to return fire, striking the masked man who ultimately died at the hospital.
The father and one of his sons were reportedly struck by the bad guy's bullets and sustained non-life-threatening injuries.
It's unclear whether the deceased was attempting a robbery or murder.
The police spokesman is quoted as saying, "Right now it appears the victim made a decision that cost his life and the father made a decision that preserved his and children's [lives]."
I must disagree with the use of the word "victim" here. While the crook was indeed killed, he's nobody's "victim" because he brought it on himself by endangering and injuring his fellow citizens. The father merely did what all good humans must do: Resist evil by any means necessary.
Kudos to the father for taking on the responsibility of protecting his children and everyone else in that McDonald's.