Cardboard targets from the steel specialists
Oleg Volk 11.22.18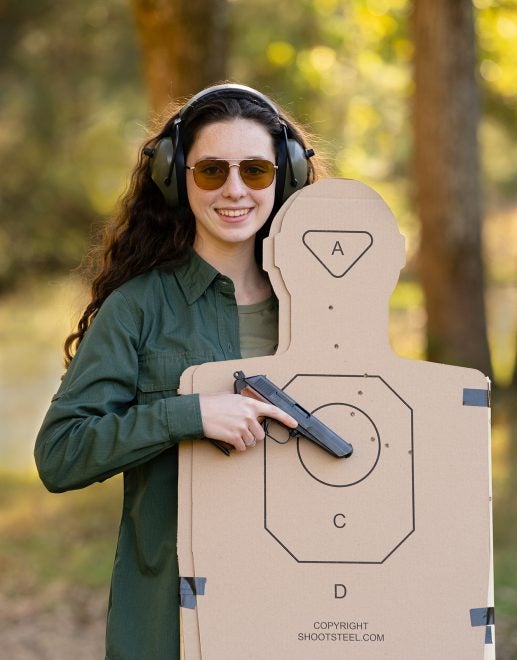 Steel targets are great, but dragging them out to multi-hundred yard distances gets old after a while. Sometimes, paper just works better, or it is required by the rules of a specific competition. Shootsteel.com, the reactive target experts, now offer USPSA and silhouette cardboard targets and stands for holding them.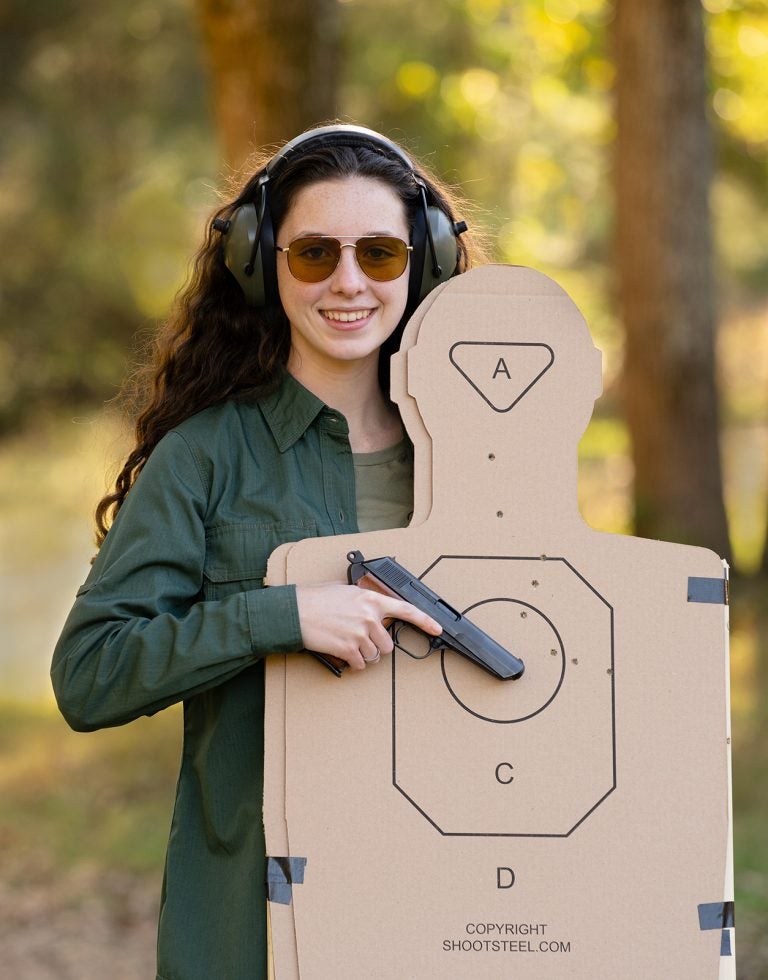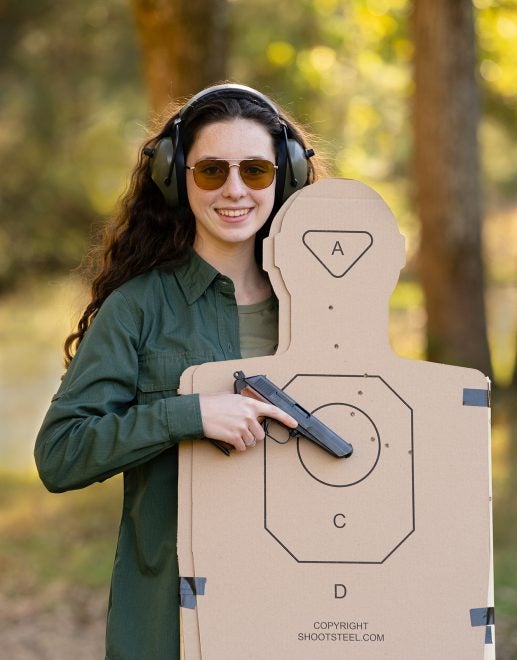 Targets come in 25 or 100 count packs, each has a blank and a printed side. With brown tape designed to cover bullet holes, these can be re-used quite extensively. Sturdy cardboard holds up fairly well in the wind.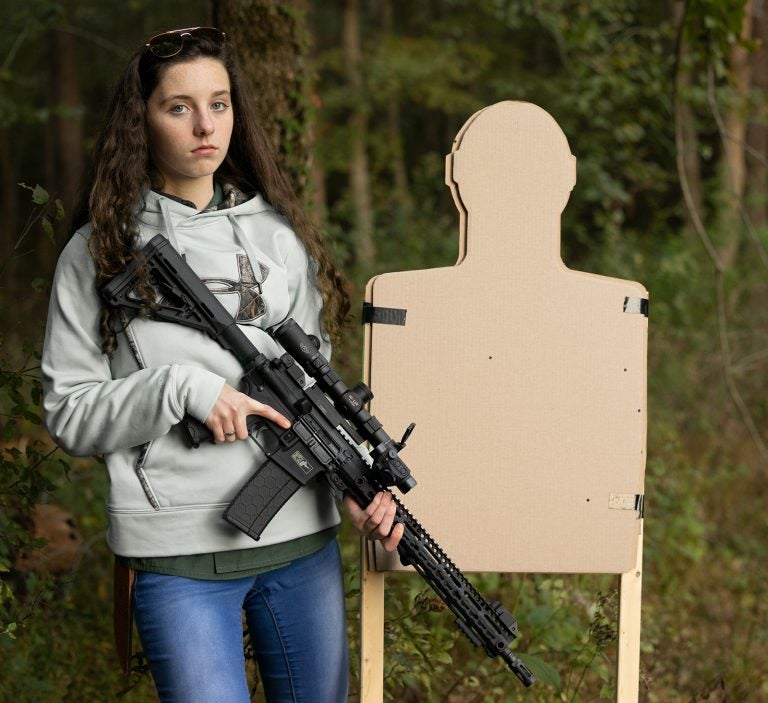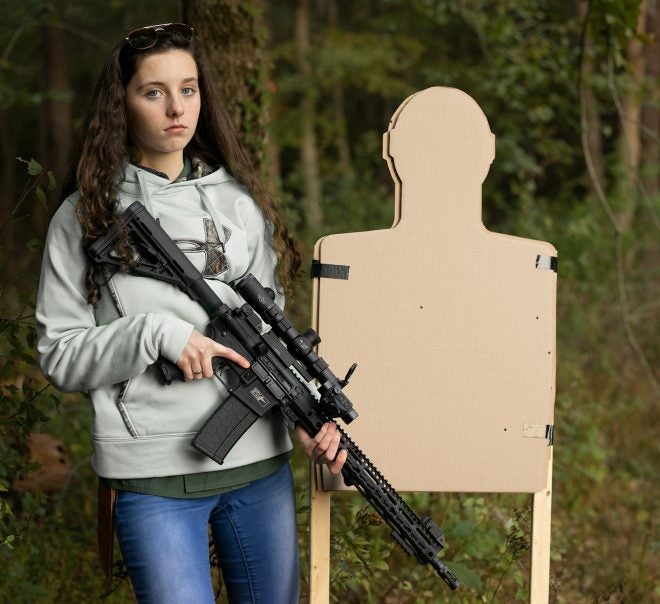 The key to this system is the modular stand, shipped disassembled. Lightweight stand is easy to carry with one hand, and the open top square tube takes a regular 2×2 wooden plank. I found this design easy to assemble and quite sturdy. If a little wobble is acceptable, 2x1s also work. While it can be disassembled for travel, the stand takes up little enough space to just stay in the car trunk as is.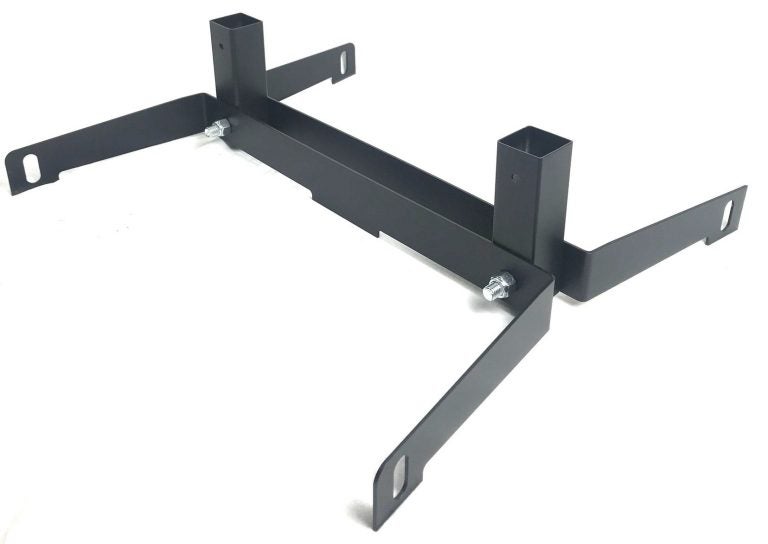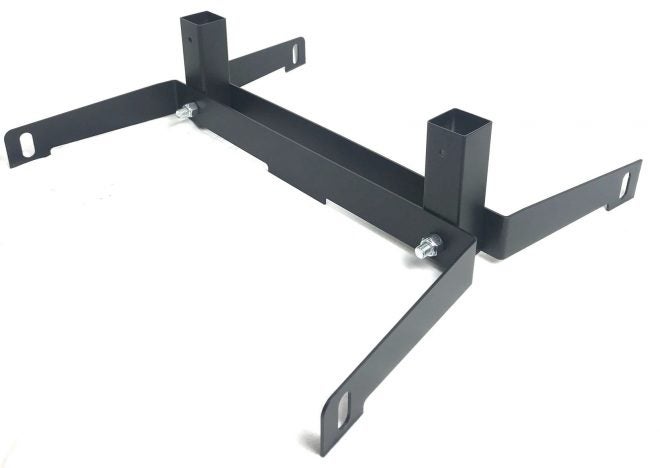 We use these targets for close-range shooting to reduce ricochet danger, and for long-distance training or competitions when instant feedback isn't the goal. Two of these can be combined to create tango/hostage pair, or cardboard may be used behind a regular steel target to indicate the same. The consumable part is cheap enough, and works also for backyard airsoft and pellet gun practice.