Georgia is Eyeing Constitutional Carry with New Governor
Adam Scepaniak 11.27.18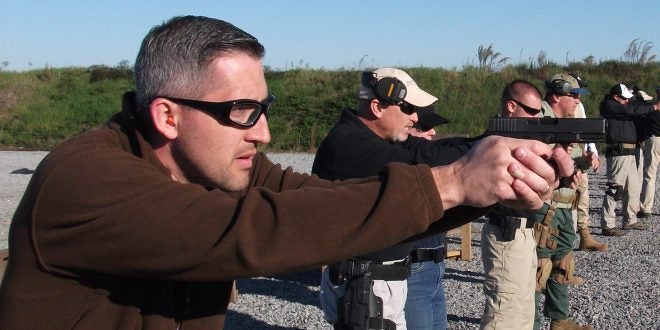 With the recent mid-term elections that were held across the US, Georgia is looking at a new conservative governor, Brian Kemp. Kemp is a strong conservative who has previously voiced support for Constitutional Carry should it ever cross his desk. For Georgia residents, that may come sooner than they think.
During a special session on November 16th, 2018 a new bill was pre-filed which would eliminate the need for a Permit to Carry for Georgia residents, allowing for Constitutional Carry. This bill, HB 2, would allow aw-abiding citizens to constitutionally carry while barring individuals who cannot legally possess a firearm. State Representative Matt Gurtler (R-Tiger) is the one who proposed HB 2 and had these words to share surrounding his bill:
House Bill 2, otherwise known as Constitutional Carry, makes the Georgia Weapons License optional for law-abiding citizens. Constitutional Carry also protects reciprocity for those who wish to maintain a Georgia Weapons License. Constitutional Carry has nothing to do with the purchasing of a firearm. As it stands now, law-abiding Georgians are taxed millions of dollars annually for exercising their God-given natural rights of self-defense.

Under the Constitution and in accordance with our Founding Fathers, 'Shall not be Infringed' is a no compromise statement. At least a dozen States have passed Constitutional Carry, and there is no reason why we can't pass this legislation during the upcoming meeting of the General Assembly with Republicans maintaining control of the House, Senate, and Executive. Especially with the backing of Governor-Elect Brian Kemp, who fully supports Constitutional Carry.
Currently, for Georgia residents a Permit to Carry costs roughly $85 and is valid for 5 years. While HB 2 would eliminate the need for a Permit to Carry, residents could still get one for the purposes of carrying in other states which have reciprocity with Georgia.
If HB 2 were to pass for Georgia it would become the 12th state in the US to have Constitutional Carry. The 11 states which already have it are as follows:
Alaska
Arizona
Idaho
Wyoming
Missouri
Arkansas
Mississippi
Kansas
West Virginia
Vermont
Maine
The bill would first be signed off to a committee in 2019 and then would need to gain some traction before coming to a vote. For the time being, it is good progress for the state of Georgia! Constitutional Carry could be in their near future and the rest of the US is rooting for them.
Do we have any AllOutdoor readers from Georgia in the audience? What do you guys and gals think? Good potential for it to pass? Or too far away yet to tell?
Let us know your thoughts in the Comments below! We always appreciate your feedback.