Gray Wolves Voted to have Legal Protections DROPPED
Adam Scepaniak 11.27.18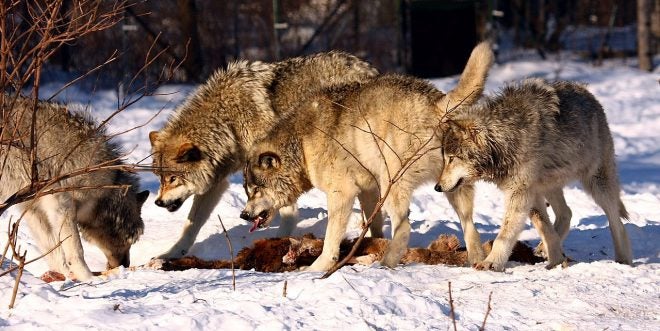 Gray wolves have always been a contentious topic when it comes to hunting them or preserving them through legal protection and the Endangered Species Act. Back on November 16th of this year, the House voted 196-180 to remove legal protections from gray wolves. What this effectively does is open the door for them to be removed from the Endangered Species Act and potentially allow wolf hunting seasons in the lower 48 states.
The US Fish and Wildlife Service is now tasked with deciding if the gray wolf population has grown to sufficient numbers in order to be removed from the Endangered Species Act. While this review process has no definitive timeline, the US Fish and Wildlife Service is expected to rule that wolves can be removed.
The Associated Press is quoted stating this about the US Fish and Wildlife Service:
A spokeswoman for the Fish and Wildlife Service said the agency is completing a review of the wolves' status in the lower 48 states and expects to make a recommendation in coming months. The agency did not take a position on the House bill.
It is pessimistically estimated that the entire wolf population in the lower 48 states is around 6,000 or less. For many farmers, ranchers, and herders, wolves are the bane of their business. Wolves destroy and kill livestock and there's very little that can be done to stop them because of their legal protections.
Many of those who voted to remove the legal protections agreed that regulation of wolves should be left to the individual states. Now the bill will be sent to the Senate, where it faces much lower odds of passing and becoming law.
So what do you think? Do you believe wolves should have their legal protections completely removed so they can be regulated and potentially hunted at a state level? Or do you think they should remain on the Endangered Species Act list? Let us know your thoughts in the Comments below! We always appreciate your feedback.