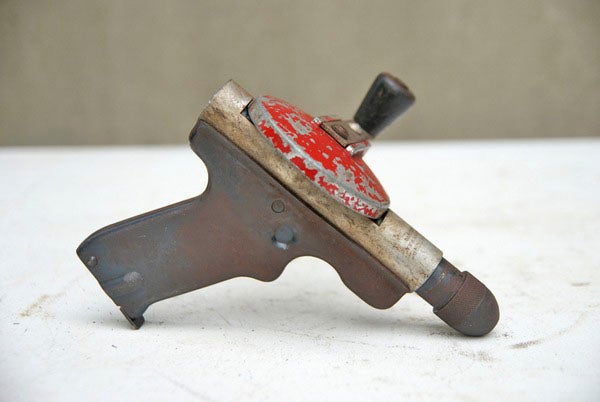 In an article by Logan Metesh of High Caliber History, we learn a bit about Bill Ruger's early days and that although his dream was to make gun parts and eventually guns, his first business venture was a failure which he tried to finance by making hand tools while he built up his business. It didn't go so well.
In 1946, Bill Ruger formed The Ruger Corporation in Southport, Connecticut. His goal was to supply parts to the firearm industry and eventually create his own pistol. One other key component of his business model involved developing a line of tools. You know – drills, screwdrivers, wrenches, etc. Within only a few years' time, Bill Ruger was in a tough spot. Things weren't going well and his company was in a bit of a tailspin that eventually led to bankruptcy. By 1949, The Ruger Corporation ceased to exist altogether.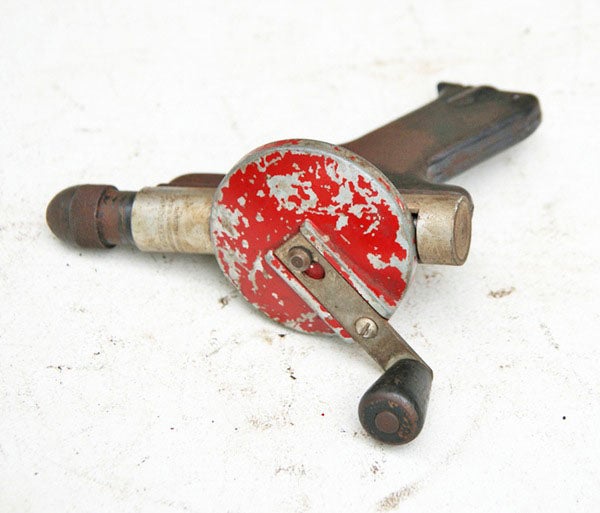 It was only after partnering with Alexander Sturm as the money man that Bill Ruger was able to create a successful company. And not much remains of his first attempt other than some hand-operated drills that were made using early versions of his pistol grip.
One of the only tangible items that remain from The Ruger Corporation are hand drills. In an era of simplicity, Ruger's hand drill fit right in. Ergonomically designed to fit in your hand and basic in terms of operation, the crank on the top powered the bit. Originally, the hand crank portion of the drill was red – a color still associated with Ruger today. Looking at it, you can easily see the foreshadowing in design of what would become the Ruger Mark series of pistols. Cover up the top portion of the drill mechanism and the basic form of the pistol is definitely there. You'd almost swear you could put an upper receiver on it and have a functioning pistol if it weren't for the lack of a trigger.
Collectors of Ruger stuff really like the drills, and if you have one in decent shape it might be worth a couple hundred bucks.
If Ruger had initially been able to sell his hand drills for that kind of money, he wouldn't have gone bankrupt. But then again, I think I'd rather have Ruger firearms than Ruger screwdrivers.
Can't argue with that… but if I found one of these old drills at a yard sale I think I'd grab it cheap and hang it on my wall. Wouldn't you?