Black Friday Firearm Sales Down 10.3% from 2017
Adam Scepaniak 11.28.18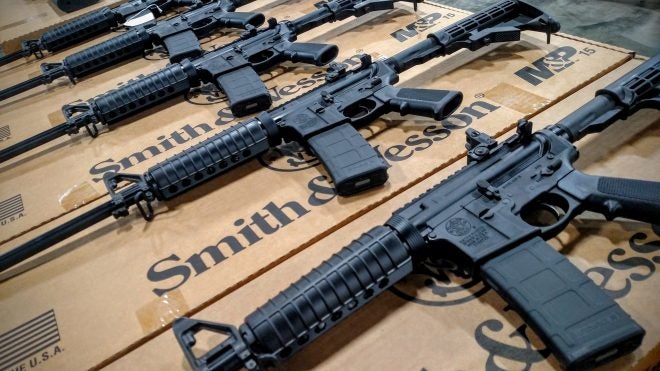 According to the FBI's NICS (National Instant Criminal Background Check System) which is tasked with approving or denying firearm sales, the amount of background checks performed this Black Friday is down 10.3% from last year. If gun shops and internet retailers felt a slight decline in their sales they are not alone. It was nation-wide.
In 2017, we witnessed a single-day record for background checks performed for firearm purchases. The previous 4 years have collectively played out like this:
2015 – 185,345
2016 – 185,713
2017 – 203,086
2018 – 182,093
While those numbers do not reflect raw firearms moved it is the best number we can use to estimate it. On a given background check, an individual could be purchasing one firearm or two or three or even more. So while the number of background checks is a great way to get a pulse on firearm sales it is absolutely not a perfect science.
While we as firearm enthusiasts might lament the fact that background checks have dropped roughly 10% this year, 2018 is still the 4th highest Black Friday on record. One amazing statistic came through USA Today where they dug up some information from the FBI NICS:
The FBI told USA TODAY its peak hour for background checks this year was between 1 p.m. and 2 p.m. where there were about 4.76 transactions per second and more than 17,000 requests poured in.
High fives all around everybody! Almost 5 background checks (potentially >5 firearms per second) is absolutely astounding. It will be interesting for the firearms community to see if this trend of slightly depressed sales continues through Christmas and the holiday season. Many firearm retailers experience an approximate 2 week lull in sales from Black Friday to Christmas, but just like the background checks themselves, it is not a perfect science.
So what do you think? Were you out on Black Friday to support your local mom 'n pop gun shop through your support of the 2nd Amendment? Or did you stay in and skip the crowds this Black Friday? Let us know your thoughts in the Comments below! We always appreciate your feedback.