A Real-Life Mountain Man's Rifle That was at Lincoln's Funeral
Russ Chastain 12.19.18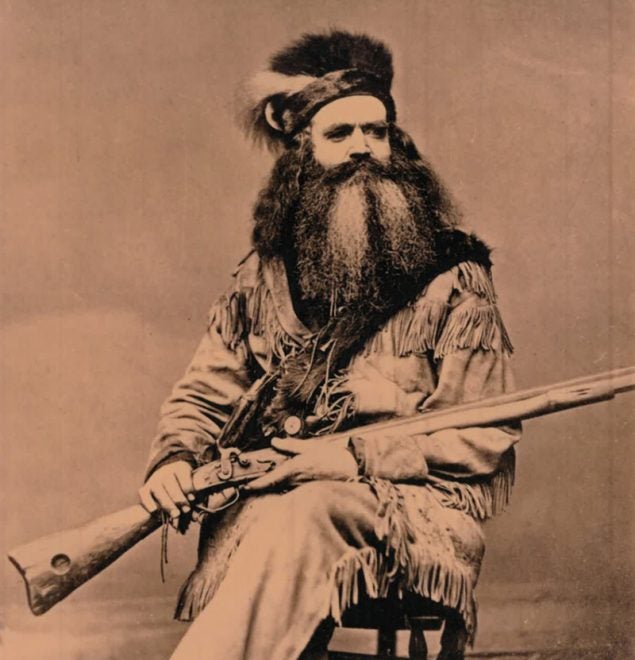 A muzzleloading percussion rifle once owned by a "real-life mountain man" who was pals with Abe Lincoln was recently auctioned off by Rock Island Auction Company. It was owned and very much used by Seth Kinman, an early self-promoting "wild west" character who was photographed with the rifle numerous times.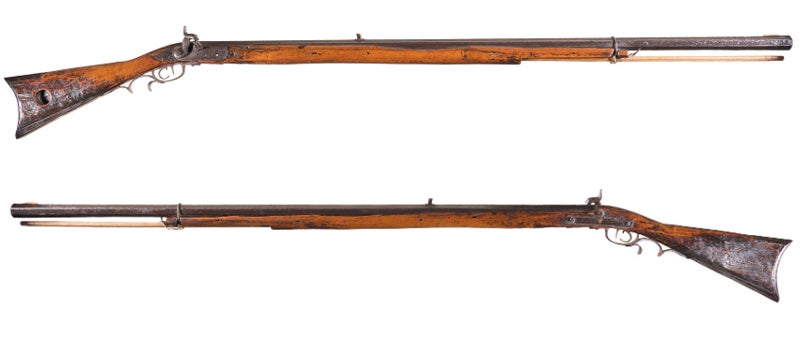 This old rifle, which Kinman said he inherited from his father who had gotten it from an actual participant of the Battle of New Orleans in 1815, has been modified many times over the years. Interestingly, these changes can be observed in the many photographs taken of Kinman… pictures which he sold for self-promotion or which were taken during the presentation of gifts to prominent people such as presidents of the USA.
It began life as a flintlock and was later converted to percussion with a loose-fitting lock plate and a large hammer, which may have used large musket caps for ignition. Through the years, that was changed… along with the butt plate, toe plate, and other features. The stock is not original, but was reportedly made by Kinman to replace the one "damaged by a grizzly that chased him up a tree."
Kinman himself was a prolific killer of elk and grizzly bear, all with this rifle.

Kinman's use of the rifle to cement his fame was bolstered by the engraving he had aded to the rifle, which he would sometimes call "Old Cotton Blossum" or "Old Cotton Bail." It reads as follows:
Gave many an Englishman the Belly Ake
From off the Cotton Bails at New Orleans
Jan the 8, 1815 Old Kentuck
Seth Kinman even carried this rifle in "two or more of Lincoln's funeral processions," as he'd been well-known to Lincoln and may have even been present at Ford's Theater when Lincoln was shot. The amount of documentation available to accompany this gun is actually rather astounding.
The dates for the auction were Nov 30-Dec 2, 2018. Unfortunately, RIA's web page doesn't indicate what the selling price was, but it was estimated at $20,000 — $40,000. Watch the video below to learn more about this gun and its history.