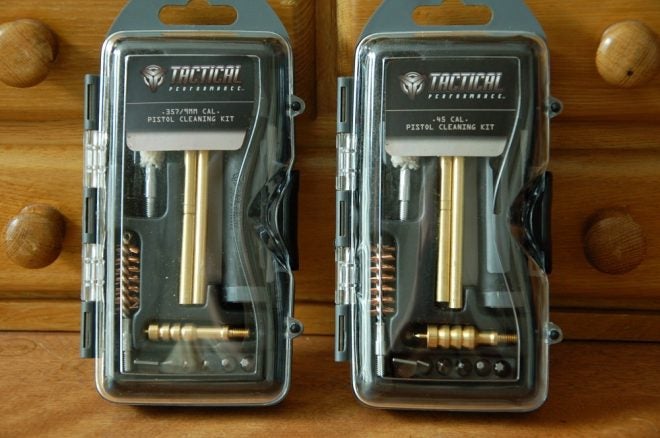 If you make New Year's resolutions, then add this one. January is a good time to break out the entire prepper-survival weaponry arsenal for a comprehensive inspection and cleaning. Yeah, I know, it is a job I dread, too, but it is absolutely a necessary evil maintenance routine.
Just like a vehicle breaking down on a lonesome highway somewhere, it is equally as discomforting to have a firearm bind up mid magazine, cylinder or bolt from poor maintenance and cleaning. So, get out all the cleaning kits and the owner's manuals to become intimately familiar with your defensive and food gathering weapons once again.
Perhaps the biggest faux pas most gun owners commit in the process of cleaning firearms is failing to make sure that cleaning rods and accessory tips fit the bore properly. If you do not have the correct rods and tips to fit the various calibers you own and use, then do yourself a favor and make a trip to the shooting supply store to get fully equipped.
Every experienced gun owner has their own thoughts about such things, but whenever possible I prefer to use one-piece cleaning rods. That rigid one length of aluminum rarely binds in the barrel scrubbing process and there are no rod joint connections to snag on the muzzle or rifling or upon insertion into the chamber. In any case use care when inserting or withdrawing any cleaning rod when cleaning a gun barrel.
There are cases where only a screw together jointed rod is available often in the 22 rimfire. If you have to use one of those rods, then guide it carefully down the barrel perhaps using a cleaning rod guide which are available. Those help keep from scratching the rifling or nicking the muzzle end.
Ideally, gun cleaning barrels should be done from the action or chamber end of the gun. If that is not possible with some gun models, then again just use extra care in using a cleaning rod.
Some guns demand to be disassembled for complete cleaning such as semi-auto pistols. For bolt actions simply remove the bolt. For AR platforms, the carrier group can be removed from the rear paying attention to its removal for proper re-assembly. Consult owner's manuals for complete cleaning details.
Choose good quality cleaning solvents and oils along with proper brushes and cleaning swabs. Apply lubrication as recommended. Well maintained clean guns should always function properly when pressed into service. Keep them that way.