Review: Yaktrax Adventure Pack Air-Activated Warmers
Russ Chastain 12.20.18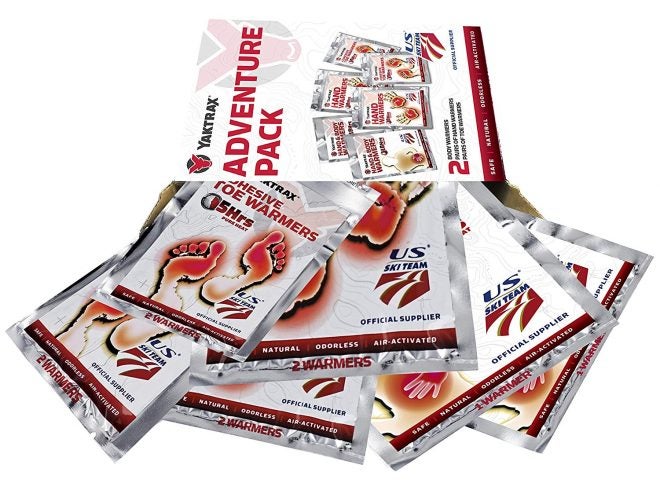 I've had the opportunity to try out some air-activated warmers from Yaktrax, which is a brand I didn't know much about. Being fairly cold-natured with fingers that easily become chilled and actually hurt when they do, I learned some time ago that I couldn't effectively hunt in colder temperatures unless I had a reliable source of heat for my digits — especially my hands. And air-activated warmers sometimes do a good job at that.
Yaktrax offers an "Adventure Pack," which is a box containing a variety of different warmers:
2 Large Hand and Body Warmers
2 pairs (4 total) Hand Warmers
2 pairs (4 total) Adhesive Toe Warmers
MSRP: $7.00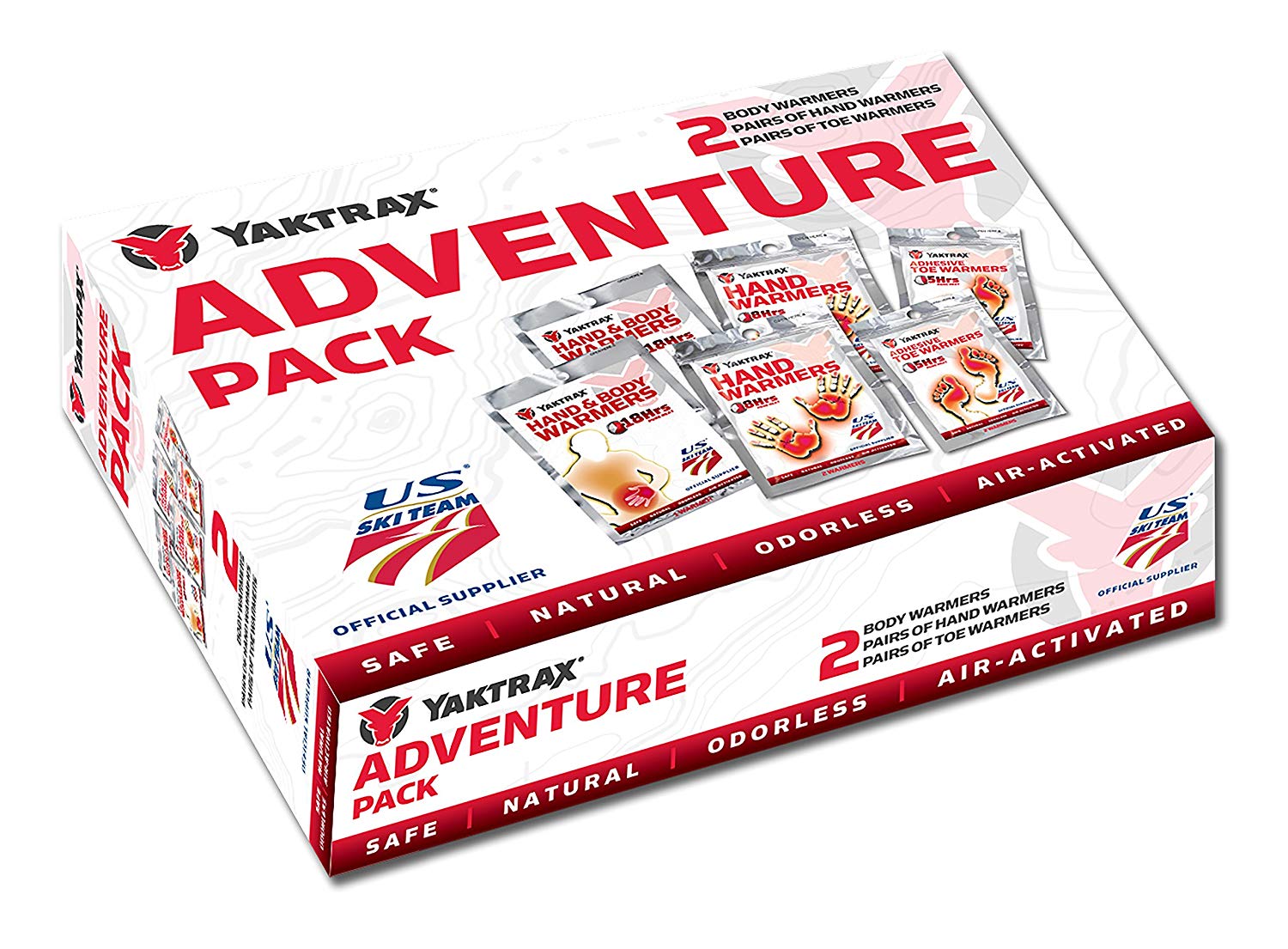 There's not a whole lot to say about air-activated warmers that most folks don't already know; you tear open the plastic package to reveal the warmer, which is a fabric pouch containing a chemical mixture. Once the package is open and the warmer is exposed to air, the chemical reaction begins.
Sometimes it helps to shake the pouch to get the reaction started. After a few minutes, you get warmth radiating from the warmers.
How it Works
When exposed to oxygen in the air, the iron filings inside the pouch begin to oxidize creating a rapid rusting process which in turn produces residual heat. Salt acts as a catalyst, while carbon helps to evenly disperse the heat. Vermiculite acts as an insulator that helps prevent the heat from dissipating too quickly.
The best thing about this type of warmer is that you don't need batteries or chargers, and there's no smelly lighter fluid or flames involved. There's no odor, and they're perfectly safe to toss in the trash once the reaction is over and they've stopped producing warmth.
I used Yaktrax Adventure Pack warmers on a recent hunt, during which I sat in the woods for hours during windy rain and temperatures in the low 40s F. That probably doesn't sound cold to many readers, but for this Southern boy, it's cold… mostly to my fingers. Once the rain moved through, we had some mornings in the low 20s and 30s.
My most pleasant morning was spent with one Yaktrax Hand and Body Warmer placed in the left shirt pocket of my flannel shirt under my coat, and a pair of Hand Warmers to keep in my glomitts (pop-top fingerless gloves). They did the job just fine.
I've had trouble in the past with other brands of warmers going cold after a short time, and I would constantly have to expose them to fresh air in order to keep them warming. And while all air-activated warmers need air to work (duh), my Yaktrax warmers did not require repeated exposure.
The large warmer placed over my heart kept my core nice and toasty for hours of sitting still in a tree stand, while the smaller warmers prevented my fingers from becoming too stiff and painful to use.
I was even able to re-use the warmers by placing them in a ziploc-type bag after the hunt and squeezing all the air out of it before sealing. The next time I needed them, I just took them out of the bag, shook them a bit, and put them back to work.
Conclusion
If you want a grab-and-go option to keep yourself warm, the Yaktrax Adventure Pack is a good choice. It certainly worked well for me.