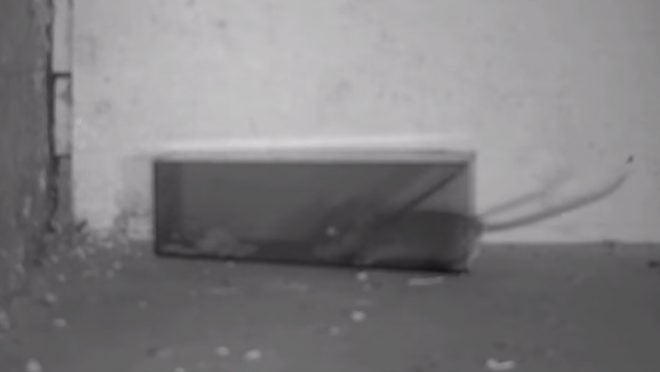 Mice and other rodents can be deadly on stored food and seeds, can also be destructive to clothing & blankets, and even have been known to destroy wiring on vehicles and other machinery. Controlling them isn't easy, but from time to time we like to look at various ways of catching the little rascals.
The Mice Cube is a simple little thing, essentially a rectangular tunnel with a plastic door at one end. A mouse walks in and the door falls shut, then it can't get back out. If you wish to release the mouse afterward, just turn the trap upside-down and the door will fall open, allowing the critter to scamper on out.
Maybe the best thing about this is that it's tough for the critter to steal the bait… and it won't snap the heck out of your fingers like a traditional mouse trap will.
It works well on his tame mouse, so he takes it out to his barn to test it on wild mice. Watch the video to see how well it works.
Looks like you might want to add a few more air holes, if you want the mice to live for a while after being caught…
You can pick up three of these simple traps for about $8.