Kel-Tec's secret is out: The KS7 shotgun and CP33 pistol are here
Oleg Volk 01.11.19

Two new guns will be presented by Keltec at SHOT SHow 2019: KS7 shotgun and CP33 pistol.
KS7 is the lighter, slimmer evolution of 12ga KSG line, with a single 7-shot tube (extendable to 10, and also available with a longer barrel). It's a pound lighter than KSG empty, about two pounds lighter loaded.


The main changes from KSG are the flared forend and the protected triangular fiber optic inside combination sight channel and carry handle. The handle and the sides of the pump are equipped with MLOK slots.


The resulting weapon is very light, handy and easy to control even with one hand. 18.5″ cylinder bore. The longer barrel will be threaded for chokes.


The gun is lighter and shorter than MP5A2 submachine gun! CP7 is expected to cost less than KSG, but the final numbers have not been announced yet.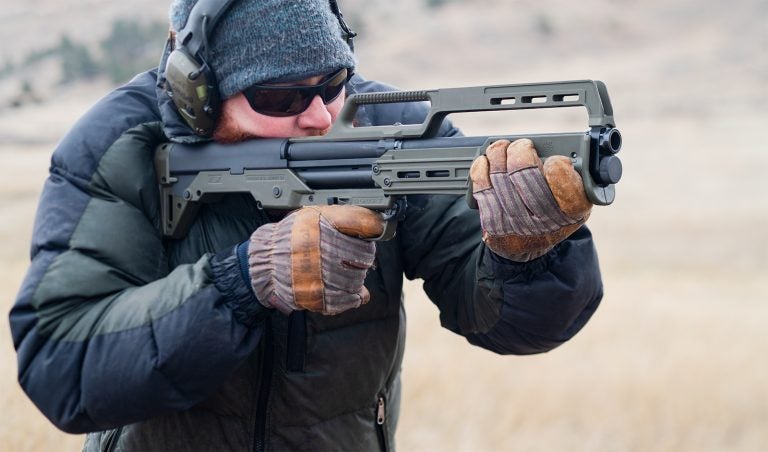 Rimfire 22LR CP33 (Competition Pistol, 33-shot) uses innovating quad stack magazines in which the cartridge separator is also the spring guide. The magazine feeds quickly enough to support 2000rps machine pistol, so it's very reliable in a semi-auto. The long rail on top accommodates red dots or scopes, and the muzzle is threaded for a brake or a sound suppressor.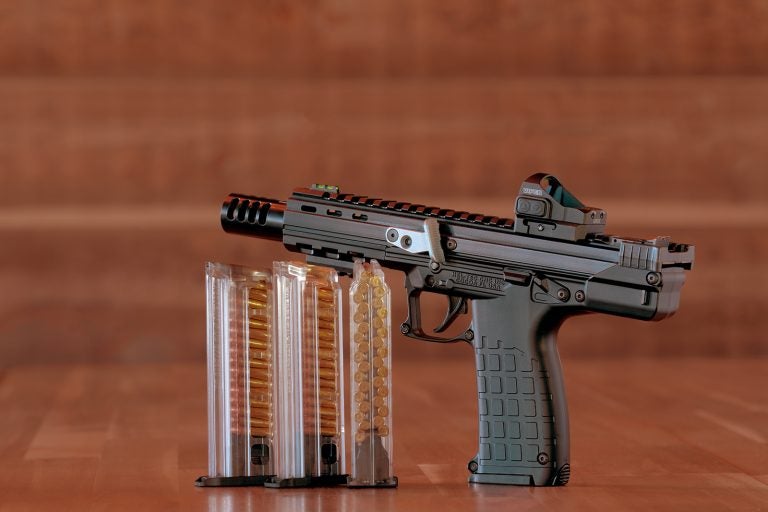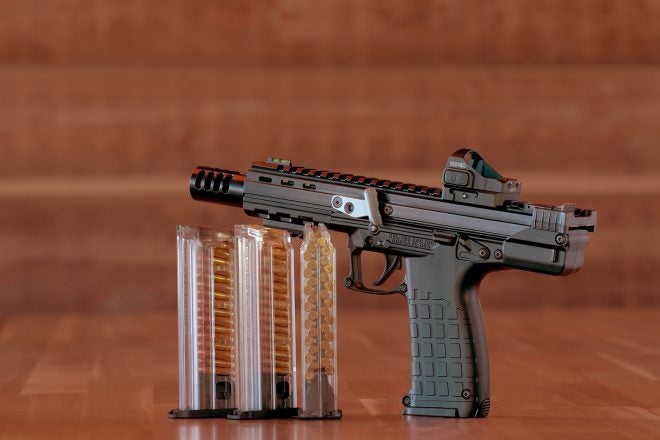 The stainless "pedal" from Tandemkross aids in rapid fire control, and a similarly shaped extended safety is also available. The magazines are dimensionally identical to MPR30 mags but the new design makes them much easier to load. The charging handle is in the back of the receiver, similar to Steyr TMP. It's a mass-produced 3D printed part.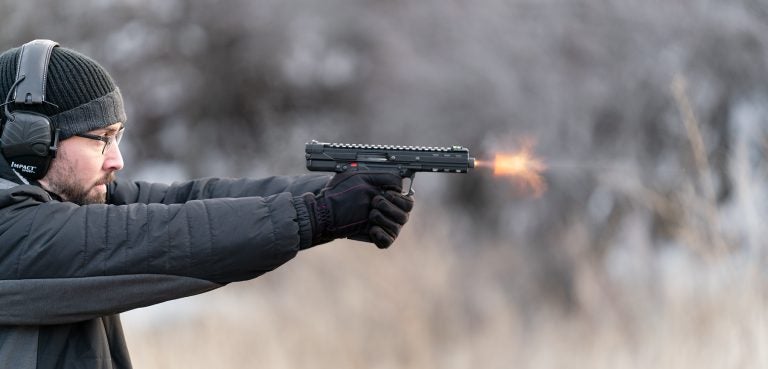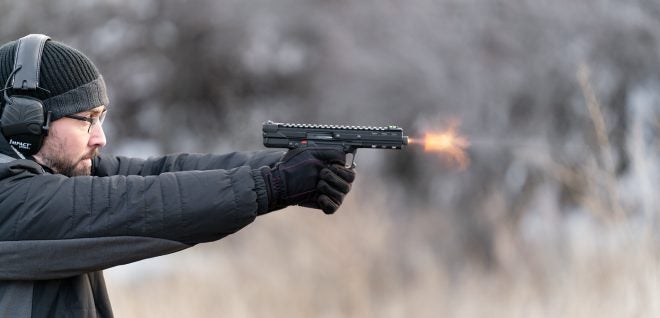 CP33 is very suppressor friendly, with no gas blowback. The barrel is 5.5″ long.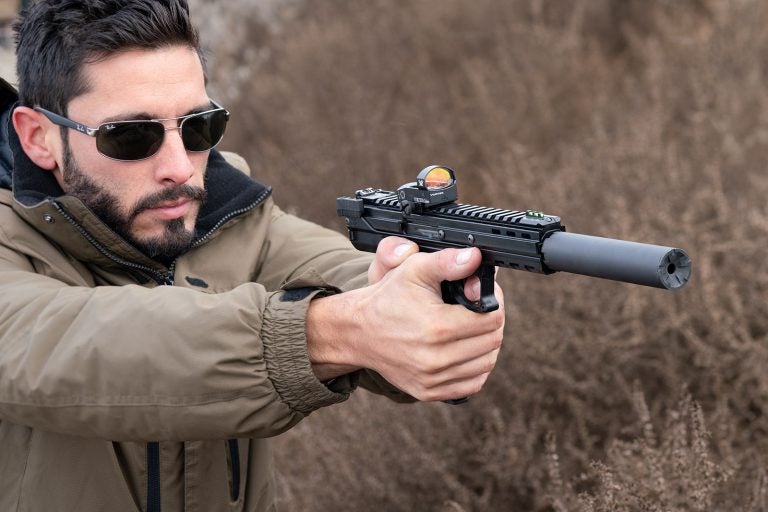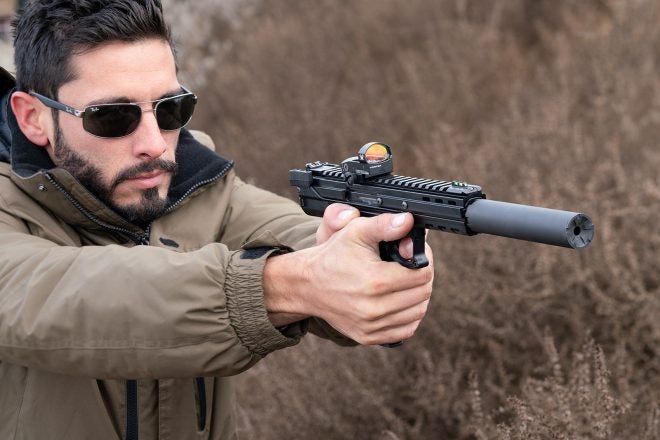 Neutral balance make it very easy to shoot accurately. The target shown below was at about 25 yards and was shot unsupported with iron (fiber optic) sights. It's a very fun gun and easy to shoot well.