SHOT Show 2019: SCCY CPX-3 .380 Auto
Ben Ryder 01.23.19

SCCY has released an updated version of their popular CPX line, the SCCY CPX-3. This pistol is similar to the CPX with some very nice upgrades. Currently chambered in .380 only, the CPX-3 was on display and we were able to get our hands on it at the 2019 SHOT Show.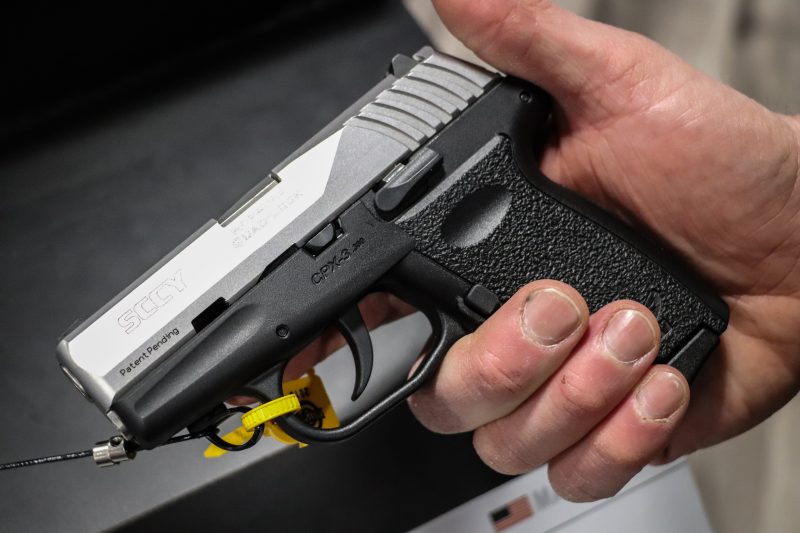 The CPX-3 has a number of new features on the outside and in. On the outside, the CPX-3 features a flat top slide rather than the previous models which had more curvature. The slide is also currently only available in silver, with black to be available later in the year. Previous models of the CPX featured a fixed rear site where as this model has a new adjustable rear sight. The grip has been given a more streamlined look as well.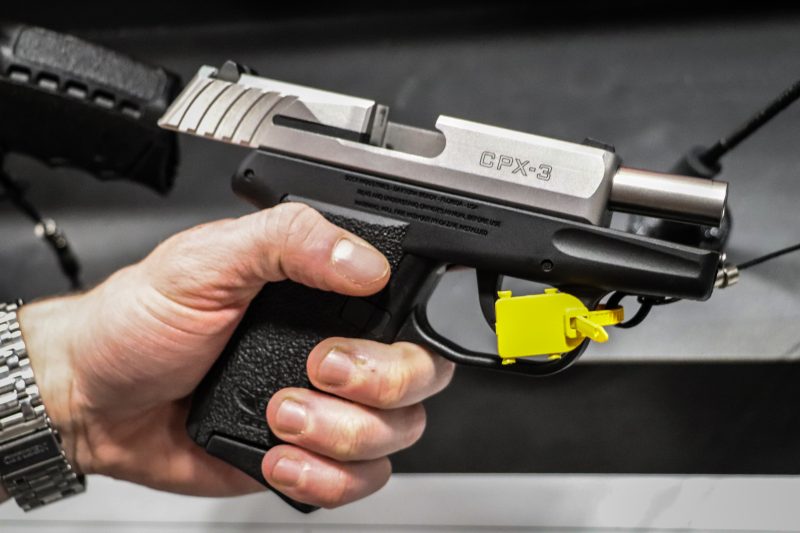 On the inside, the gun features the "Roebuck quad-lock". The Quad-lock uses the rear barrel tension to press the front of the barrel into a V-channel. The quad-lock eliminates nearly all barrel movement and increase accuracy. The CPX-3 has an 8lb recoil spring which is a departure from the 15lb spring found in the CPX and CPX-2. The full feature list can be found below:
CPX-3 Features
NEW, INNOVATIVE TECHNOLOGY: featuring the "ROEBUCK QUAD-LOCK" for more repeatable accuracy.
Magazine: Includes (2) double stack, 10 round capacity magazines with finger extension base installed and 2 accessory flat magazine bases.
Barrel: Machined from bar stock with 7 lands and grooves having a 1:16 right-hand twist.
Receiver: 7075‐T6 aircraft grade heat treated aluminum alloy, machined from bar stock.
Slide: Quality Stainless Steel available with Natural Stainless or Black Nitride finish.
Grip/Frame: Made from Zytel polymer, with ergonomic finger grooves.
Recoil Spring System: All steel, fully encapsulated for ease of disassembly and reassembly.
Slide Lock/Release: Steel with a Zytel over molded polymer extension for ease of operation.
3 Dot Sight System: Steel rear sight, adjustable for windage only with locking screw.
Hammer Firing System: Double-action only, internal hammer with inertial firing pin to prevent accidental discharge if dropped.
Double-action trigger: Specifically designed for shooter comfort and accuracy by designing the system to have a smooth effortless, consistent 9-pound trigger pull.
Trigger Guard Lock: Custom designed to properly fit and be child resistant. Includes 2 keys.
Dimensions
Barrel Length: 2.96″
Height: 4.2″
Length: 5.7″
Width: 1.1″
Weight: 15.oz
The updated CPX-3 will have an MSRP of $349, but should retail for around $320. You can find out more at SCCY.com.