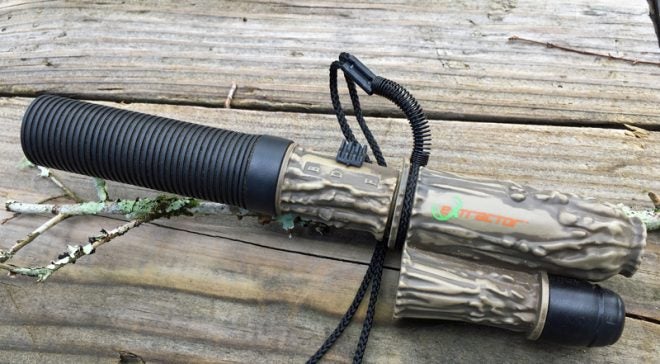 The use of deer calls has truly matured during my hunting career. When I started hunting deer at age 13, nobody I knew used any sort of deer call, and they weren't all that common. A few years later, you'd see grunt calls and that was about it. But as our knowledge of whitetail deer has grown, so has the world of deer calls, offering bleats, wheezes, grunts, roars, and snort-wheezes of varying tones. And that's where Flextone's Extractor call comes in, offering all of those vocalizations in varying tones in one easily-adjustable and easy-to-use deer call.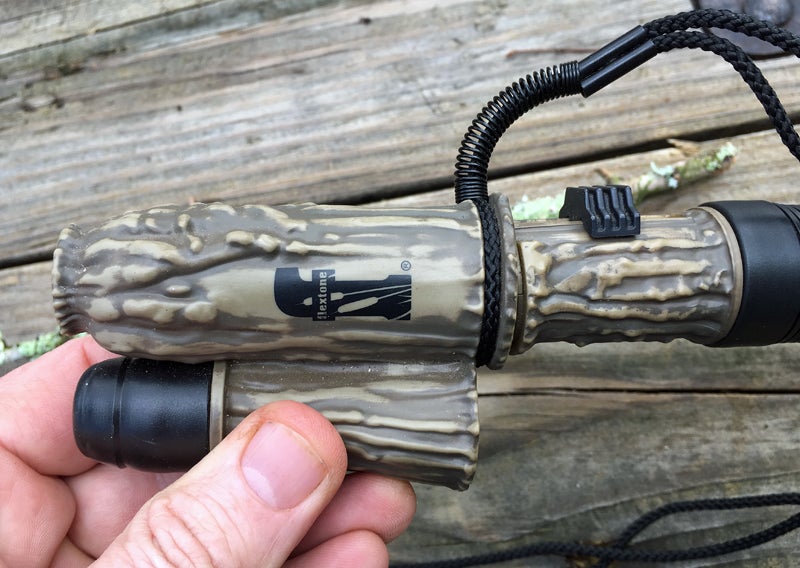 Here's what Flextone says about it:
Most hunters will tell you having one deer call in your arsenal isn't enough –- but it might be if that one call is the Extractor™. This freeze-proof, soft-bodied call offers every type of deer vocalization you could need: from social grunts and fawn bawls to doe bleats and even buck snort-wheezes.

You'll need a little practice to make your calling style your own, but the X-Glide™ sound selection system will give you a huge confidence boost to get there. The easy-gliding slider moves smoothly between buck, doe and fawn sounds so you get the right call each time. Top it off with Flextone's innovative soft-body design, which surrounds the reed in rubber to mimic the soft tissue around a deer's vocal box. All these features work together to help you create versatile calls with unparalleled realism.
The Extractor
The first thing you might notice about the Extractor is that it has two mouthpieces and two sound chambers. The larger one is for "normal" calling such as bleats and grunts, while the smaller one with its soft black mouthpiece is for making snort-wheezes.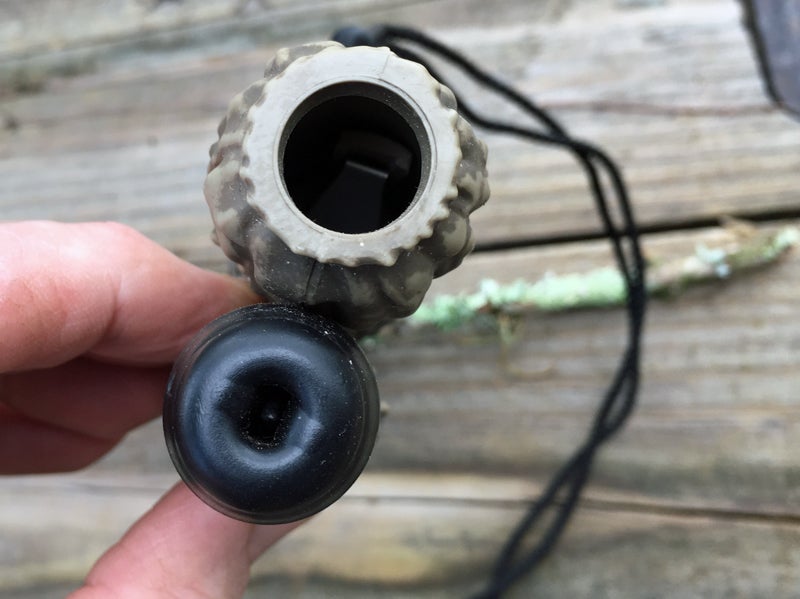 This system works pretty well, although you may find the two mouthpieces a tad close together when you decide it's time for a snort-wheeze. It can still be done, and that's what matters.
I took the Flextone Extractor to the woods this past deer season, and it was soon my favorite deer call. Its flexible rubber body doesn't make noise when you accidentally knock it against something, it makes a wide array of deer calls at good volume, and the flexible black sound tube doesn't fall off. Best of all, it's extremely easy to adjust.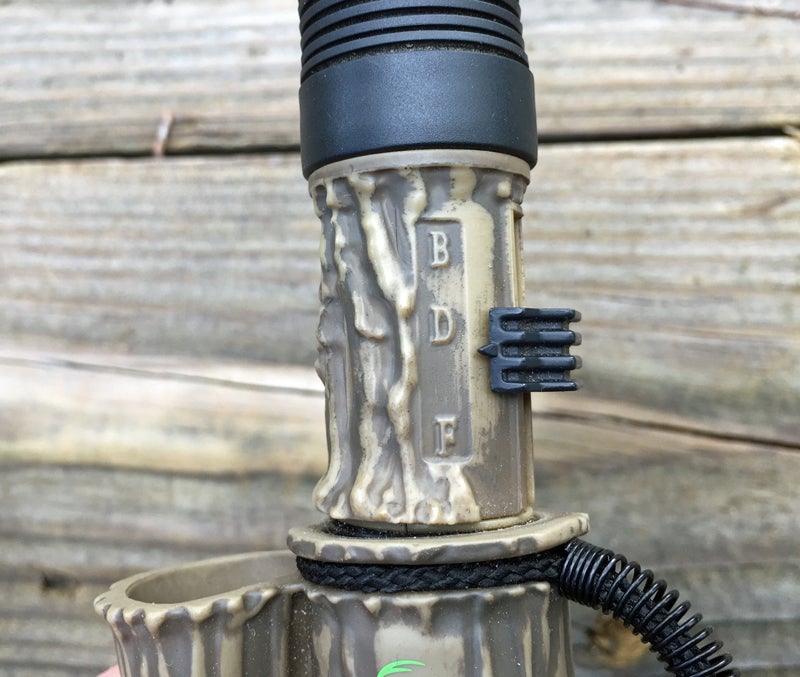 The Extractor has a sliding adjuster which moves a curved piece of metal inside the call body to alter the tone of the call. Flextone calls it the "X-Glide™ sound selection system," but by any name it's a great feature that kept me reaching for this call all season long.
The ability to quickly and easily change from fawn bleats to estrous doe bleats to buck grunts — and everything in between — on just one call is invaluable. This call is no gimmick; the adjustment works well and the Extractor worked all day every day, rain or shine, with none of those awkward non-deer sounds you sometimes get from calls once they become damp or cold.
Aside from switching between types of calls, the infinite adjustment means you can vary your tone just slightly and sound like two or more different fawns/does/bucks, rather than blowing identical bleats or grunts every time.
On my first hunting trip with this call, I watched a pair of fawns wandering about before they strolled off into the woods. I decided to try the Extractor on them, so I set it for a fawn bleat and blew a couple. Almost instantly, a mature doe approached in search of her fawns (the Extractor was living up to its name). She walked almost in their earlier footsteps, making low grunts all the time. Pretty soon, the fawns came running back to her.
Through the season I continued to call deer with the Extractor, and all in all I got more responses and positive results to my deer calling than in any previous hunting season. On one extremely slow afternoon, a couple fawn bleats drew in a nice fat doe whose rumpled hair showed she'd been bedded down nearby with no intention of moving.
Another good feature of the Extractor is that, when suspended from its (included) lanyard, it hangs almost horizontal, with the tube end a touch lower. This is a great improvement over many calls, which tend to be heavy on the mouthpiece end and thus hang upside-down when carried around your neck.
Conclusion
The Flextone Extractor has quickly become my all-time favorite deer call, and unless something changes it will be the first — perhaps only — deer call I stow in my pack as I ready my gear next season.
As I write this, the Flextone Extractor deer call is currently available for $22.69 shipped.