According to a recent article by Georgia Outdoor News, a dirty rotten crook cut the lock at a hunt club in Wilkes County, GA and began helping himself to whatever he wanted, about a year ago. The hunter teamed up with Investigator Jason Gaddy of the Sheriff's Department, and decided to gamble some more expensive gear in order to track down the thief.
During a meeting with Gaddy in February 2018, the hunter shared that he had plans to install a GPS tracking device into a cooler valued at $200, and that he would leave the cooler at his hunting camp. If someone stole the cooler, the hunter would be notified from a smart phone app that the cooler was moving. The hunter would then call Gaddy. It was a perfect plan.
Then, during turkey season, the crook struck again. But this time, he was being tracked.
On April 10, 2018, the hunter phoned Gaddy that the cooler was moving on Callaway Road. This led Gaddy and Wilkes County Investigator Philiph Perkins to an area with some chicken houses, which is where they met Joe Pitts, 57, of Buford. As the verbal investigation began, it was soon discovered through dispatch that Pitts had an active arrest warrant out of Gwinnett County for burglary. At that point, Pitts was placed under arrest.

After the arrest, Gaddy and Perkins began to question Pitts about the cooler and some other items that were visible in the back of his truck. Pitts said that all the items were his. As the law enforcement officers continued their line of questioning, they caught Pitts in several lies. Pitts even stated that he and his son were members of the hunting club where he had been that morning to retrieve the cooler.

At that point, Gaddy removed the cooler from the truck bed and announced it had a GPS unit inside. Gaddy called the hunter to make sure he didn't know Pitts or his son, and the hunter didn't know either man.
Sadly, although the cooler was returned to the hunter, everything else that had been stolen from his camp was long gone — most important of which was a carved wooden mountain man, a family heirloom, pictured below.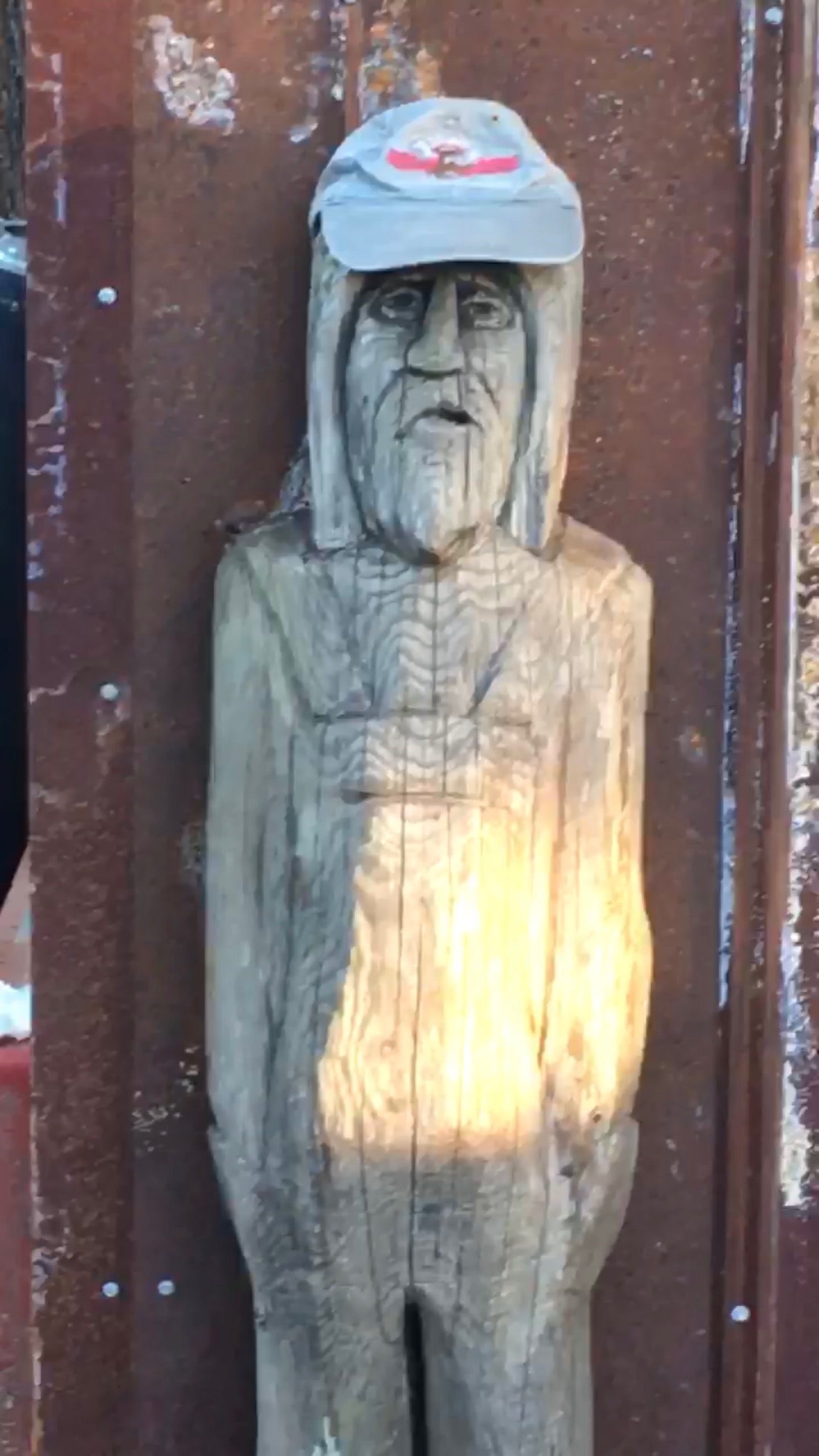 From GON: If anyone has information on the whereabouts of this carving, contact GON at [email protected] and they'll put you in touch with the hunter. A $200 cash award will be given for information that leads to the return of the carving.
The bad guy was sentenced in November to one year in prison on two separate burglary charges, to be followed by 5 years probation. Here's hoping he will straighten up and fly right.