(SHOT Show 2019) Meprolight Mepro Foresight Hands-On
Dickson 01.26.19

One of the most innovative optics released at SHOT Show 2019 is the Meprolight Mepro Foresight Augmented Reality Optic. There were a lot of chatter online due to the lack of technical information being released in the company's press release prior to the show.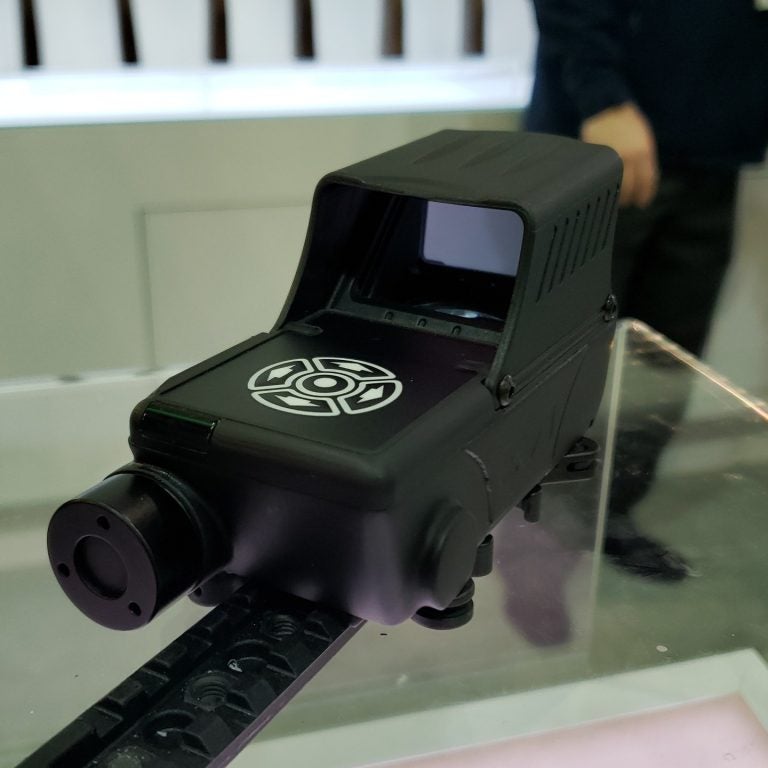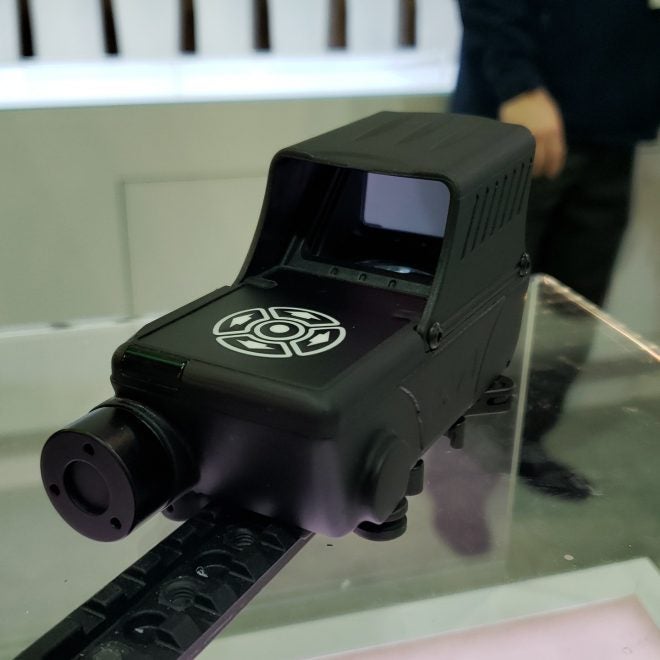 First of all, the display is programmable which means information can be enabled/disabled according to the user preference. It displays a compass, leveler, battery life indicator and shot counter (to be available later via firmware upgrade). The display is in the color amber.
The app is still in development so they were not able to show us how it works. It is not required for the sight to function, as you can see in the video below the reticles can be changed with the press of a button. It can store up to 10 firearms profiles and additional reticles in the app, which means switching the optics between guns is an ease.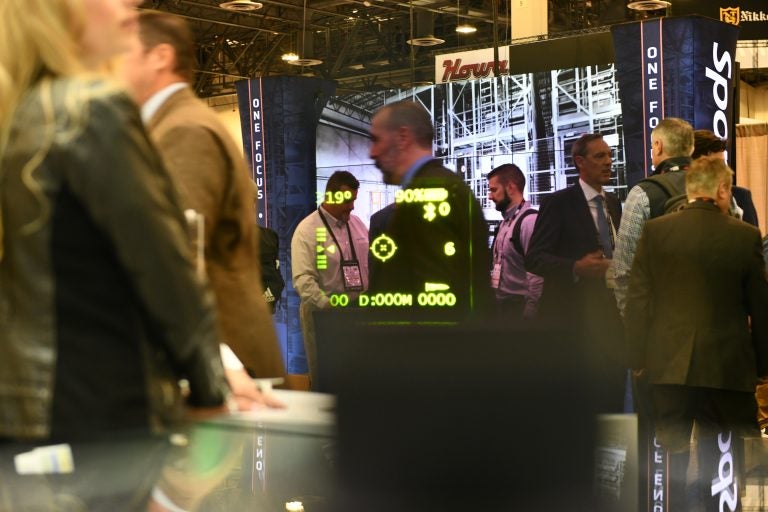 Battery life if left always on is 2 days. USB-C port protected by a rubber cover is available for charging the build-in lithium battery. Most smartphones with a USB-C charging port can provide a charge to other devices such as this.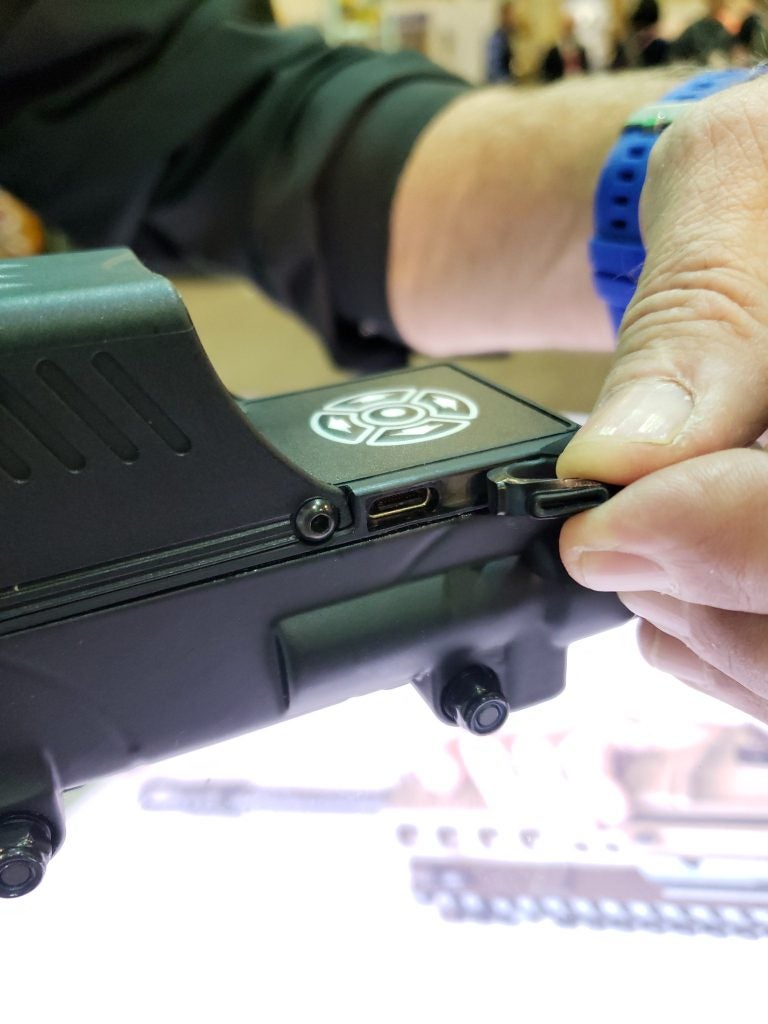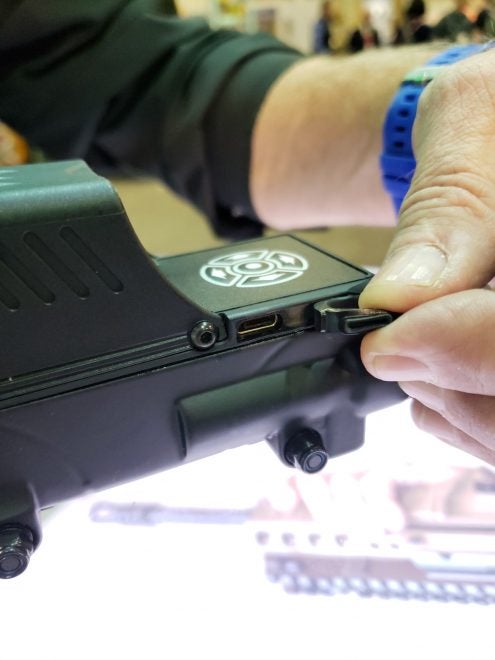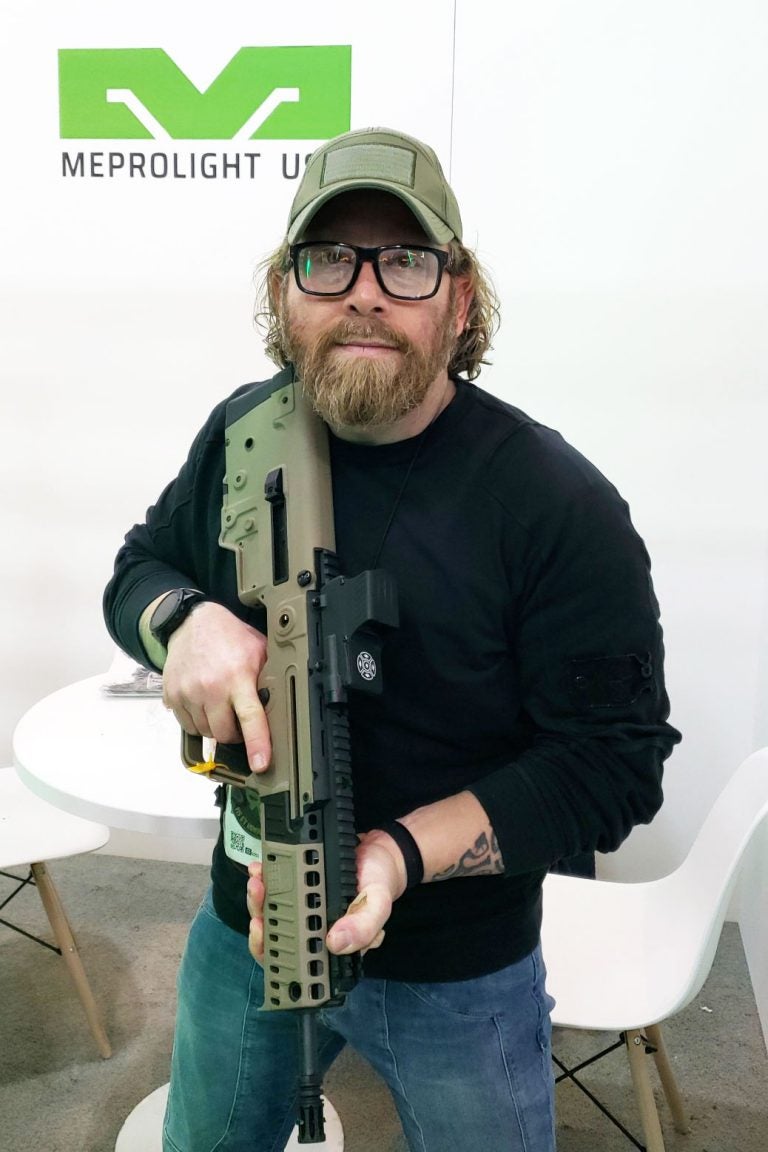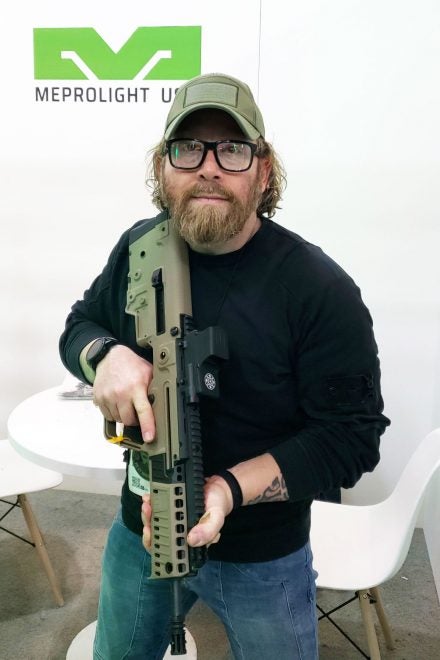 Meprolight USA is the exclusive US distributor for Meprolight products from Israel. North Sylva is the Canadian distributor along with Red Rock for Europe.
Mepro Foresight will be available in April 2019.
MSRP for the American market is $714.