Old Alaska Stump Loaded with Obsolete Empty Cases
Russ Chastain 02.07.19

A recent Facebook post by Juneau's Hidden History included four photos of one of the coolest stumps I've ever seen. The tree had been sawed down, leaving a nice smooth surface into which hundreds of empty brass cartridge cases had been driven, a long time ago.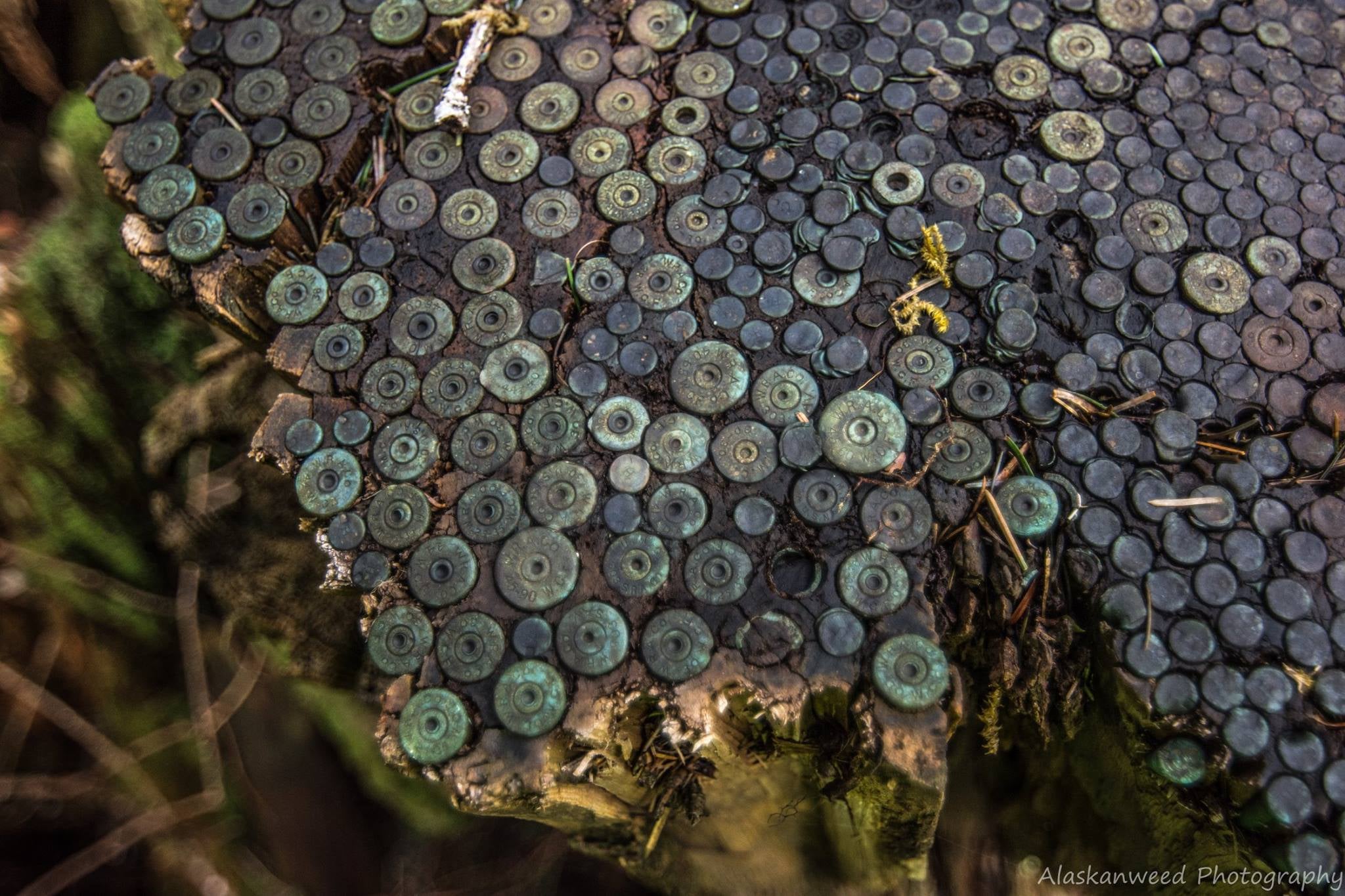 The headstamps on the old, corroded, deteriorating brass shells show considerable age. Many of these cartridges and companies are now known by different names, and have been for quite some time.
For instance, a case head stamped "W.R.A. Co. 30 W.C.F." indicates Winchester Repeating Arms Company, and the "30 Winchester Centerfire" became commonly denoted as the "30-30 Win" on case headstamps a long time ago. Winchester Ammunition has been a separate entity from Winchester Repeating Arms for decades. And "U.M.C. 303 S.R.A. Co" is a headstamp for the 303 Savage, once chambered in the Savage Model 1899 lever action rifle, but not offered in new production rifles since before World War 2.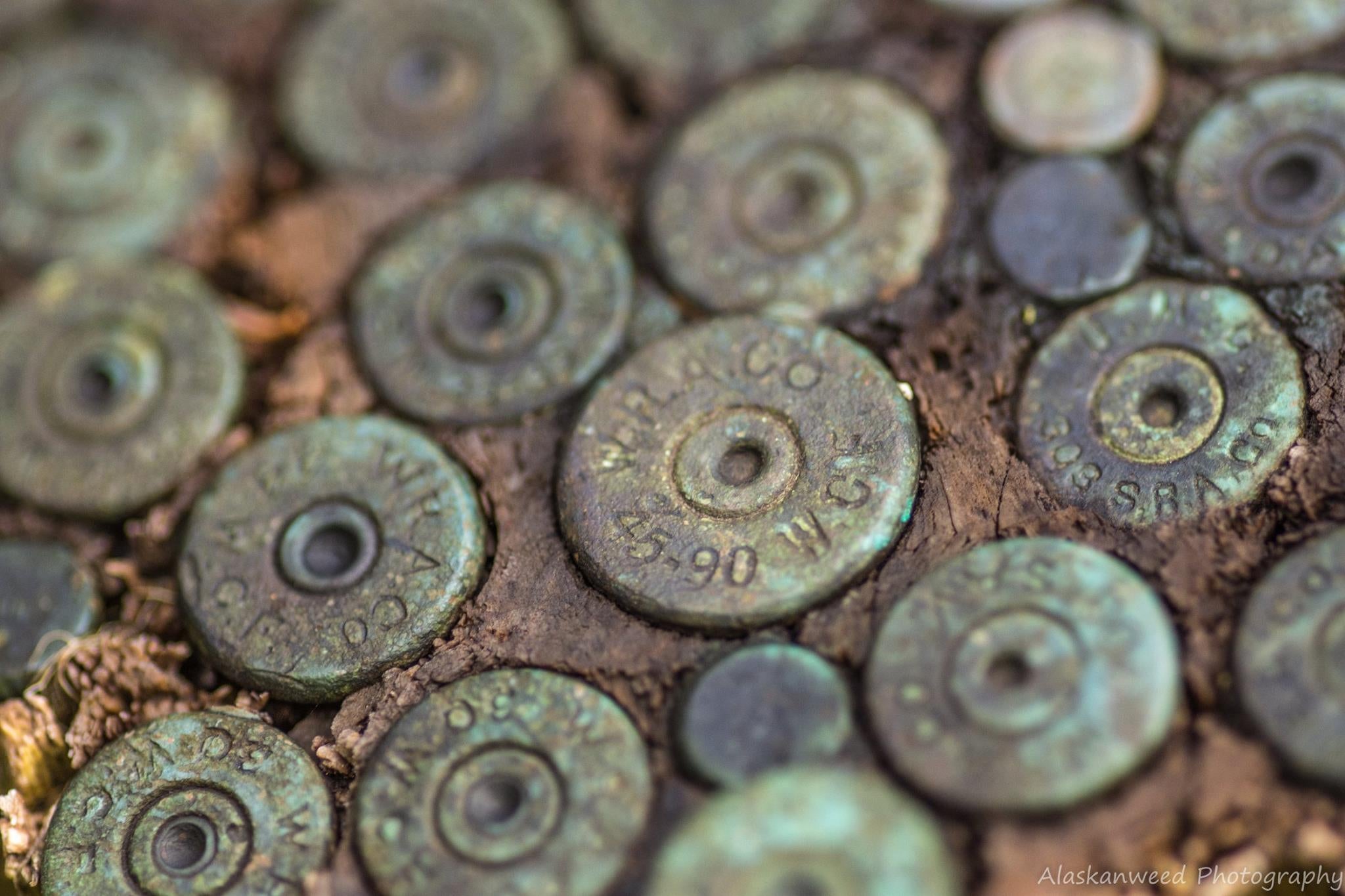 This stump must have been made of the ideal wood for this sort of thing. It's hard to imagine being able to hammer so many brass cases so perfectly into a hardwood such as oak, but most softwoods would probably have rotted away long ago.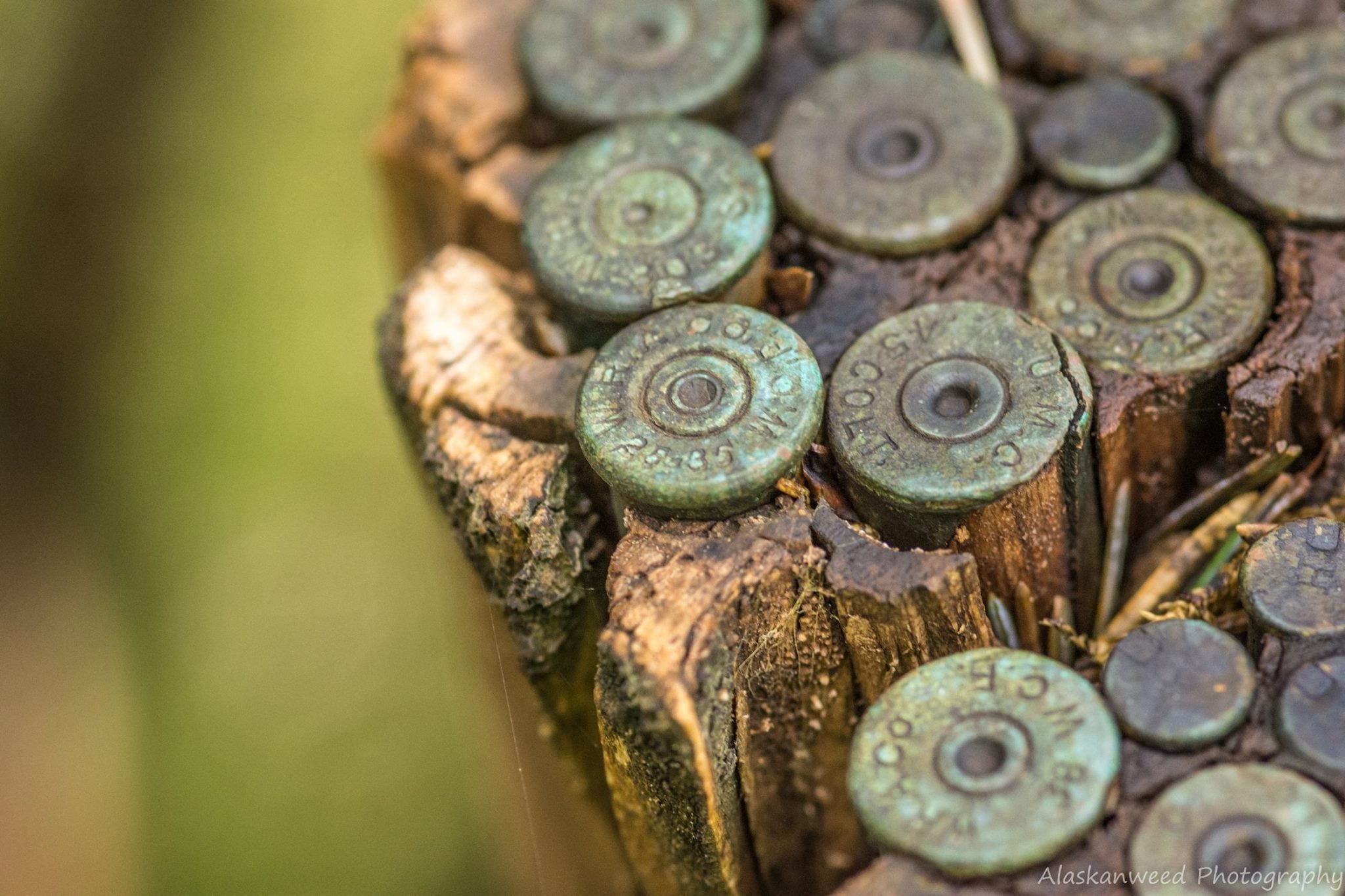 The deterioration of the brass seems reasonable, considering the fact that many of these old shells were probably originally loaded with black powder, which would've left corrosive fouling in the empty cases.
Here's what they said on the Facebook post:
Sometimes when we are out exploring we come across some pretty weird stuff. This is a stump with tons of brass ammo cases pounded into it. It looks like someone was shooting at a nearby hillside a hundred years ago, then pounded the empty brass into this stump. Near this site was an old lumber mill used to build a very large dam back in about 1915.
Pretty cool! I love old stuff like this, don't you?