Leatherman Makes Valentine's Day Gifting Practical and Affordable
vsadmin 02.07.19

For many people, there isn't anywhere they'd go without a multi-tool in their pocket. These handy tools have saved lives, prevented emergencies, and bailed people out of sticky situations (not to mention sidestepping countless hours of frustration). The Leatherman tools are the original and best multi-tools on the market. A custom Leatherman says how much you care about someone better than flowers or chocolates ever could. Here are some of the top Leatherman products for Valentine's Day.
Charge + TTi Damascus
The Charge + TTi  Damascus has 19 compact tools, and a few special touches that make it highly prized and very collectible. The knife blades are American-made Damascus steel, crafted  by the artisans at Vegas Forge. The titanium handles are extremely lightweight, and have been anodized with a pearl matte blue finish, giving the tool a distinct look and surface feel. The Charge + TTi Damascus is a limited production model that's only available only online. It makes for a very special gift that is both beautiful and practical.
SHOP CHARGE = TTi DAMASCUS HERE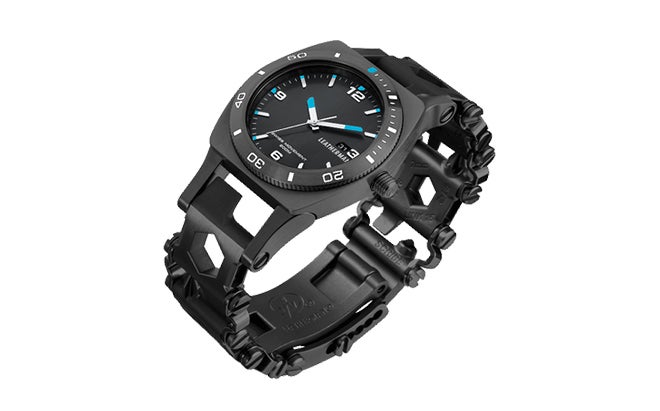 Tread Tempo LT
There's something extra cool about turning a wristwatch into a wearable multitool, and Leatherman pulls it off nicely with the Tread Tempo LT. The Tread band can get you or your loved one out of a jam, and it is TSA approved, so it can go anywhere in the world. The Tempo timepiece is water resistant to 200 meters, and is made with scratch-resistant sapphire crystal. If you're going to get that special someone a watch for Valentine's Day, why not make it the most useful timepiece going?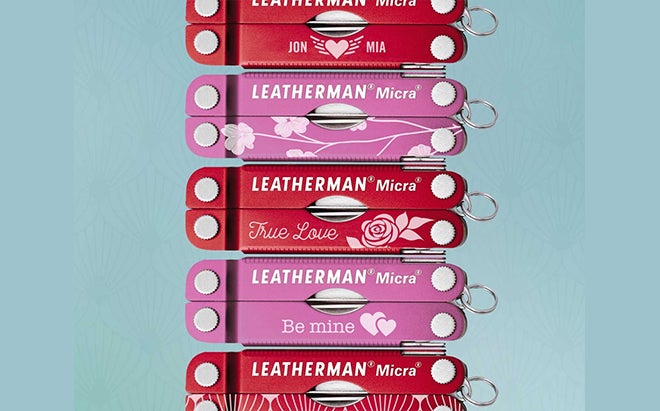 25-percent off Custom-Created Tools
For a limited time only, you can customize several of the famous and popular Leatherman tools and save 25-percent off in the process! Custom tools let you design a completely one-of-a-kind tool with specialized graphics and color combos. You can also add your special someone's name, and/or a personal message to these select Leatherman products for a truly special gift that is as unique as the person you design it for.
SHOP LEATHERMAN CUSTOMIZABLE TOOLS HERE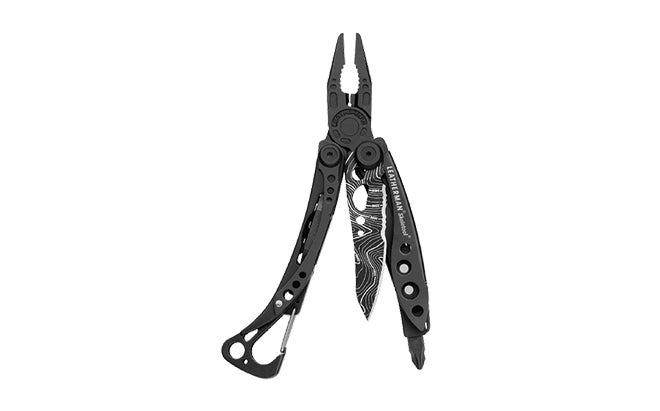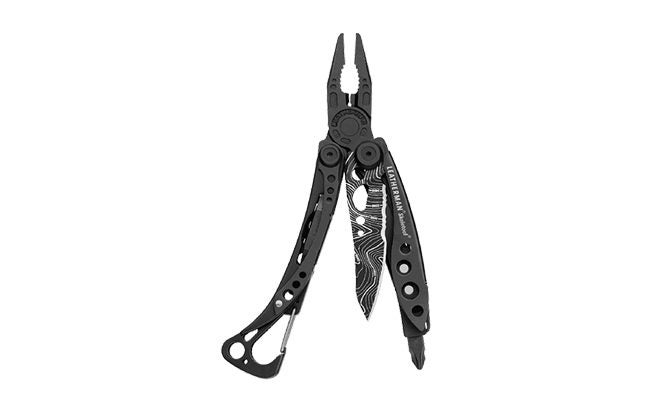 Topo Skeletool
For the explorers out there, the Topo Skeletool is a really cool piece. It has seven tools and a carabiner clip built into the handle. The knife blade is laser etched with a topographical map pattern for a truly neat look. A slim and lightweight tool, the Topo Skeletool is a perfect gift for the one that searched the world over, only to find their way into your heart.
Up to 75-percent off clearance
Looking for a way to save a little, but still get a special and useful gift? Right now, Leatherman has up to 75% off going in their clearance section. Be sure to check these products out, as once they are gone, you may not be able to find them again.