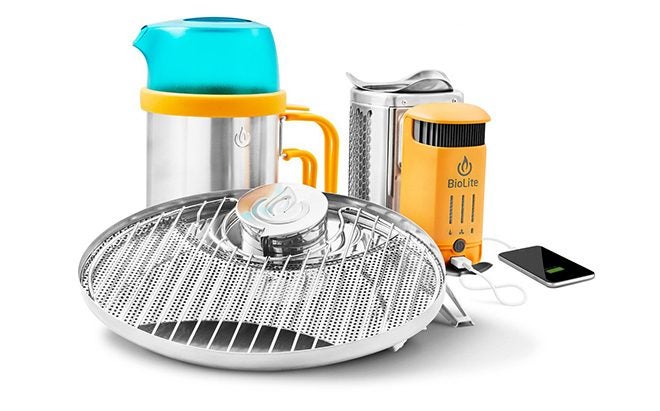 Whether you're an avid camper or spend your days of hunting season holed up in a blind or tree stand, quality equipment to keep you fuelled is always a good thing to have. While there are plenty of basic options out there that you can pick up at outdoor stores and even larger department stores, but after taking a closer look at BioLite's Campstove 2, and other equipment, we can entirely justify spending the extra cash on an upgrade.
Though all of their bundles are currently marked down, what immediately caught our attention is the Campstove 2. The liability of additional smells from cooking are less than ideal when on the hunt, but in any other circumstance this portable cooker is perfect for getting out into the wild. The entire bundle weighs less than 4 pounds, and includes the stove (can be used with biofuel pellets, pinecones, sticks, etc), the grilltop, a 1-liter kettle, and a USB Flexlight. It's worth noting that the stove isn't just a heat source either. The orange block off to one side is the brains of the operation, as the generating unit converts heat into energy and delivers 5V of power via its USB port. The unit also has built-in fans to assist in air circulation to maximize combustion efficiency.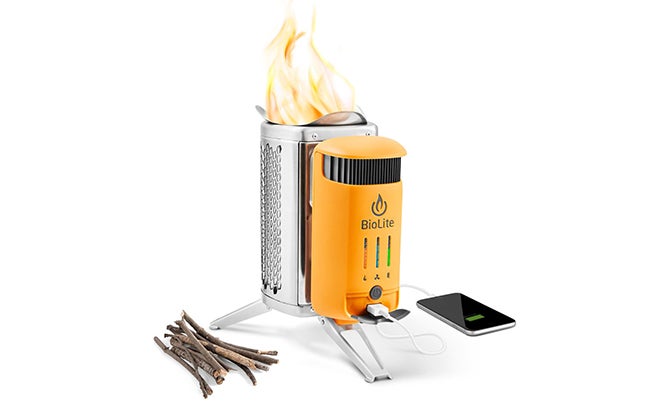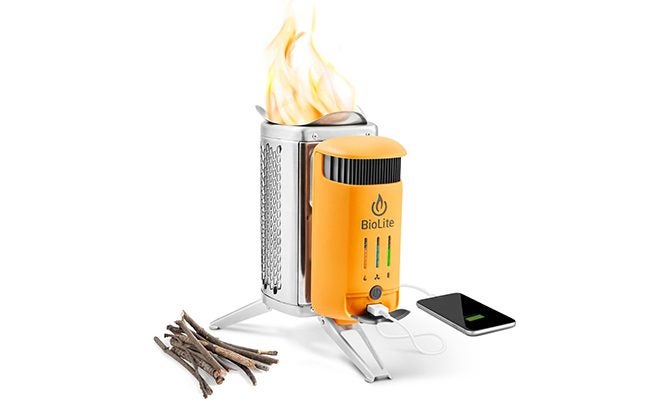 BioLite has been in the market since 2012, and though at first glance the whole thing might seem a bit gimmicky, just about every review out there backs up the fact that these things just work. Some backpackers have been pleading for a lighter weight version, considering that a basic fuel cooker can be a few pounds lighter. While that is true, I'm sure the vast majority of folks are willing shoulder the burden of a few extra pounds in exchange for the added functionality that comes with equipment like this.