A Hunters First Time Afield
Ben Cole 02.20.19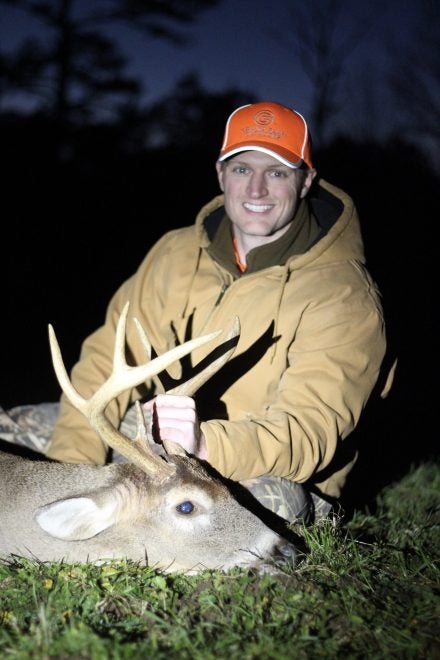 Think back to the first time you entered the woods in pursuit of a whitetail. Remember how the hunt went? It's memories like these that will be shared over campfires for years to come. Over the weekend, while hunting with Slade Johnston of Trips4Trade I met a guy by the name of Jake Gillikin. Jake hadn't deer hunted before and was eager to hit the woods with hopes of harvesting his first deer. Being that he hadn't shot a rifle before, Slade and I went over everything about the gun with him to ensure the hunt was safe. He shouldered the rifle several times, with the barrel pointed in a safe direction,to get a feel for the firearm
The stage was set, observing a greenfield known for having decent bucks coming to feed on a regular basis. Throughout the afternoon several does came and went, feeding on the lush grass that covered the ground. However there was one doe in particular that was very odd. She would run out on the field feed for a short time then bolt right back into the woods. We couldn't figure out what she was doing nor what was causing this sort of behavior but it was funny to watch.
Generally during this time of the year, the rut, wherever does are seen a buck isn't far behind or is waiting at the woods edge for the cover of darkness. After watching several does for quite some time a buck made his presents known as he entered the field. Naturally I became overwhelmed with adrenalin as did Jake. As he walked across the field we checked him out, with Voretex Binocolars, to make sure it was something Jake would be proud of. He was in fact a solid first deer sporting a beautiful rack with 8 points.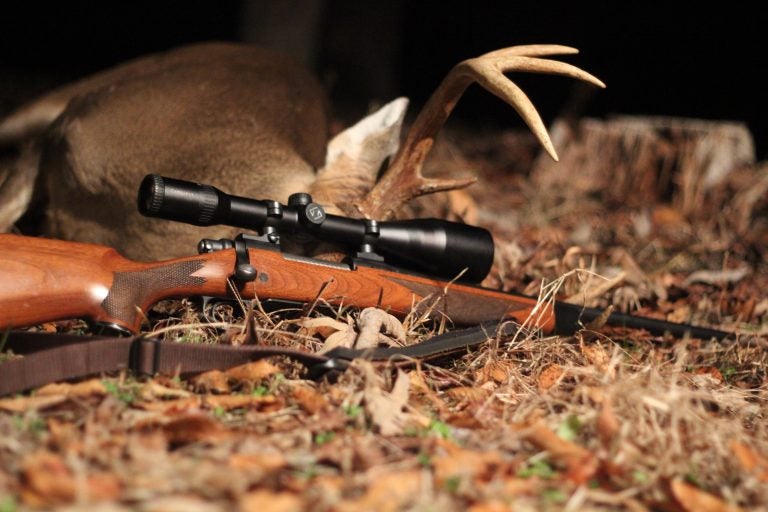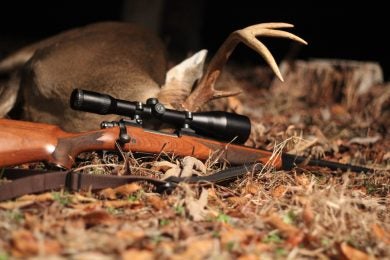 After what seemed like forever, the buck made his way across the field checking does as he went. At first he was quartering towards us, which wasn't a good shot option,  so I said, "wait until he turns broadside". Several steps later he turned perfectly for the shot and lifted his head to look in our direction. With a whisper I said, "send it" and Jake, holding Remington 270 delivered a perfect shot behind the shoulder! The sight of this buck laying in the field was purely exciting, so much so I was shaking right with him! To have never hunted deer before or shot a rifle at one, Jake showed some skill with the shot placement mentioned earlier.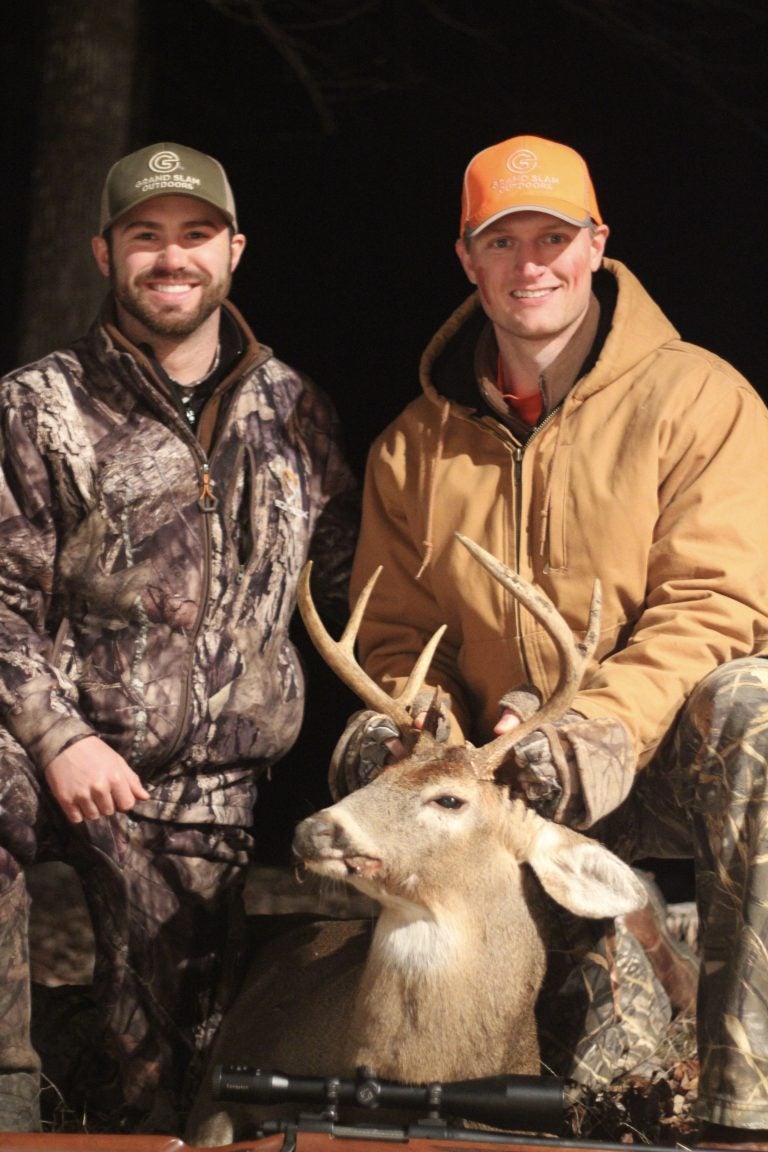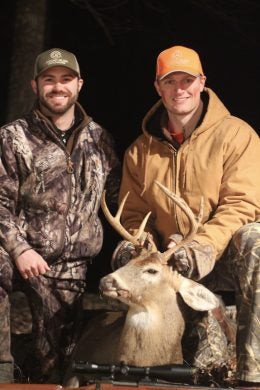 You know, seeing the excitement on his face while looking at the buck made the entire hunt exhilarating. It brought back the fond memories of my first hunt with dad many years ago. Memories like these always bring a smile to the face of any hunter and is one reason Trips4Trade enjoys making trips like these possible for everyone to enjoy. It was an honor accompanying Jake on his first hunt and I'm proud of the deer he was able to harvest.