"Learn to Hunt" Program Premieres at Georgia Ag College
Russ Chastain 02.25.19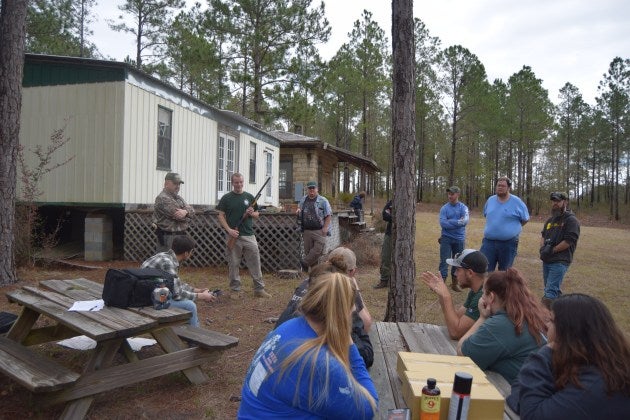 A Georgia program aimed at creating more hunters has reportedly been implemented in a college for the first time. Dubbed "Learn to Hunt," it's a hunter education program that's a bit different than most.
The school is Abraham Baldwin Agricultural College (ABAC), located in Tifton, GA, and a recent "Learn to Hunt" outing was reported in the school paper.
ABAC has been hosting "Learn-to-Hunt," as an interactive and hands-on experience that teaches students the basics of becoming an active hunter. The Georgia Wildlife Federation (GWF) has chosen ABAC as the pilot institution for the program. If all goes well with this test, the GWF will consider expanding the program to other colleges.

Parker Gerdes, Campus R3 Coordinator, has been spearheading the movement on the ground: "There haven't really been any efforts before to try to recruit college-age students into the program, and since there's been a decline in hunters, they're trying to get more students interested this way."
Interesting and worthwhile, it sounds like. It's no secret that most young adults these days cannot hunt and have never been introduced to hunting. By exposing college-age folks to hunting, this program stands a good chance at increasing the number of hunters afield — helping continue our tradition as well as helping to financially support wildlife conservation that benefits non-hunters as well as hunters.
On Feb. 2, about a dozen participants and mentors met in the YOW front lot before signing a waiver and then carpooling to the land of an ABAC Alumnus. Once there, instructors went through the basics of gun safety and trigger discipline. Following an inspection and dry firing of the pump-action shotgun, the students would be using—Dr. Vanessa Lane and an assistant set up small targets in a patch of woods. Once all students had gotten the opportunity to dry fire, all participants live fired until they hit a target.
And what about the critters being pursued? You got it: that's covered too:
On Feb. 7, Dr. Vanessa Lane led "Squirrel Biology and Hunting Strategy," a three-hour course in YOW 103 on the two types of squirrels they would be hunting: the gray squirrel and the fox squirrel. The class was also used as a refresher on gun safety, as well as a look at the land for their first evening hunt, which took place Feb. 9 at Chickasawhatchee Wildlife Management Area in Calhoun County.
What do you think of this sort of program? Worthwhile, or a waste of time?