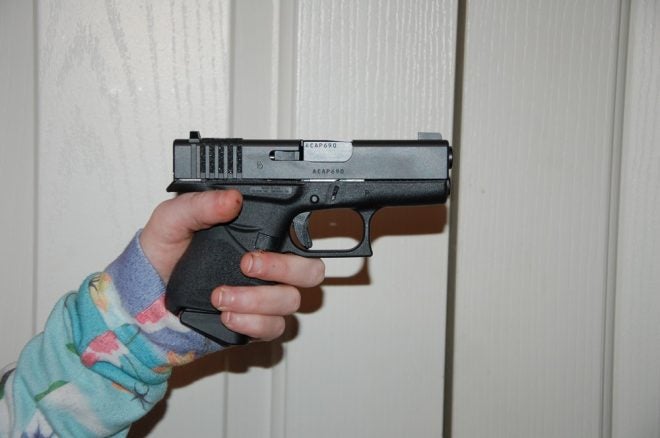 Very few people are truly ambidextrous having equal skills to use both right and left sides. This is even more evident with shooters, but it is a skill that can be acquired and honed with training and practice. Learning to shoot decently well with your weak side is essential.
I am right handed and never ever once fired a handgun with my left or weak side until a couple years ago. I was shooting an 80-round required concealed weapons permit course when the instructor explained the next shooting string. We were to shoot our weapons with our weak side. A cold sweat came over me, but ironically I placed 8 of 10 controlled shot rounds in the target center at ten yards. I was impressed, but learned a vital lesson.
First, shooting well weak handed is not a given. I really had to bear down and concentrate on the sights of my Beretta 92. During just that short session, I came to realize that it is a skill all of us gun handlers, preppers and survivalists need to acquire. The likelihood of our strong side being injured or impaired at some point is pretty high. We will have to shoot back weak handed.
Learning to shoot with your weak hand definitely enhances your basic marksmanship skills. It is a critical part of your total shooting portfolio that you need to expand. Every aspect of how your shoot well strong handed has to be transferred to your weak side as well, just in case as a backup. Every time you go to the practice range, some of the time shooting needs to be done weak handed. Make weak hand shooting the same challenge as regular strong side shooting.
Being able to shoot with your weak hand will also reduce your exposure to frontal threats. In fact, weak hand shooting can be deployed as needed when angles of attack are not prime for the strong side use. Your backup could be used as your main approach to return fire.
When learning to shoot with your weak side, you can also develop many new firing positions that will increase your defense effectiveness. Going left if you are right handed can help you protect corners, stairway angles, shooting at otherwise blind spots, under or out of vehicles, and many other confrontational combinations. Consider your weak side your support side.