Permit to Carry Holders Reach an All-Time High in MN
Adam Scepaniak 03.08.19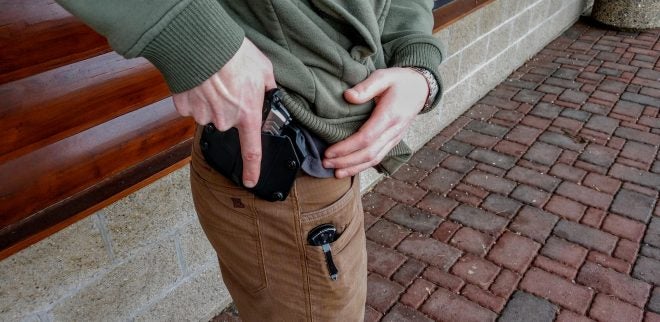 Every year the FBI's BCA division (Bureau of Criminal Apprehension) publishes a report documenting statistics on Permit to Carry applications in MN. A similar report is issued in every state depending on the laws for an individual's right to purchase and/or carry a handgun. For Minnesota in the previous year of 2018, they saw their highest participation yet for Permits to Carry at an astounding 290,500 active permits.
The full report given by the FBI through the BCA can be found here. The counties in MN that had the most individuals apply for a Permit to Carry all surrounded the metro of Minneapolis/St. Paul which is not surprising for nothing other than the fact of the high population density there. Roughly 60% of those permits applied for were brand new applicants while the approximate other 40% were individuals renewing.
These statistics speak to the reality that firearm retailers are seeing. More and more individuals are approaching them as first-time handgun buyers with the intent to potentially carry or take their Permit to Carry course soon. How many of the 290K individuals are actually carrying on a semi-regular basis is unknown, but while long guns sales are extremely seasonal throughout MN handguns continue to move a steady rate with the growth of indoor gun ranges on the frozen tundra and a blossoming interest in getting a Permit to Carry.
The Star Tribune of MN had this to say regarding the new statistics announced recently by the Bureau of Criminal Apprehension:
Last year sheriff's offices across the state issued more than 66,000 permits to those wanting to carry a gun, the second-highest total in the past five years. As of Friday, the state had more than 290,500 permit holders, a high-water mark, according to a report released Friday by the Bureau of Criminal Apprehension.
While cumulatively the previous year saw its highest participation throughout the state as whole, the highest individual year for applications submitted was back in 2016 on our last presidential election cycle. The previous 5 years of applications submitted by year can be read below:
2018 – 66,053
2017 – 55,069
2016 – 71,156
2015 – 44,696
2014 – 41,493
As MN is currently in a battle for their gun rights with HF8 (MN House File 8 – Universal Gun Registration) and HF9 (MN House File – Red Flag Gun Confiscation Orders), they are seeing one of their most active years in Permit to Carry participation and application filings. What do you guys and gals think? Would the state you live in possibly have even higher participation? Lower? Do you think these stark gun control measures that have been proposed will drive permit applications even higher? Let us know your thoughts in the Comments below! We always appreciate your feedback.