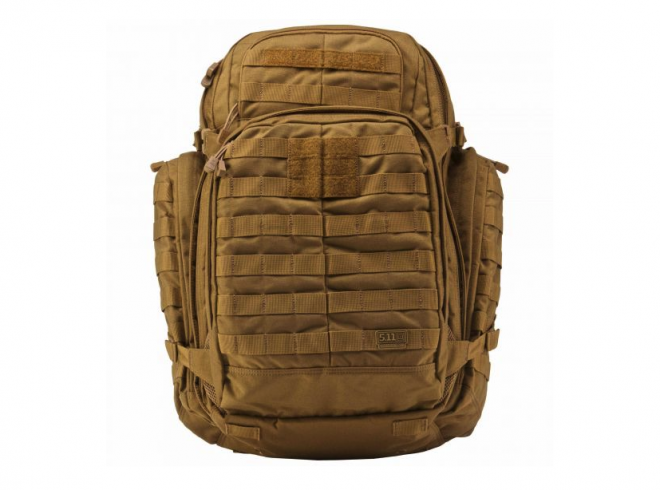 A lot of people tend to tell you that carrying a tactical backpack is a big "NO-NO"; that couldn't be further from the truth. While they say you are declaring yourself as a threat to others around you, or that you have tons of gear that others might want (thieves), that is minimal in comparison to the benefits that you gain from carrying an EDC backpack such as the 5.11 Backpack Rush 72.
If you are a prepper, then you understand the importance of having everything you need close by. There's nothing worse than finding yourself in an active situation, not having what you need, but knowing exactly what needs to be done. Without your equipment and/or gear, you are fairly useless … and that's a horrible feeling.
But, that the exact reason that you should considering a large bag such as the 5.11 Backpack Rush 72. But, if that's not enough of a reason, here are a few more reasons why you need to make your next backpack a 5.11 Backpack Rush 72.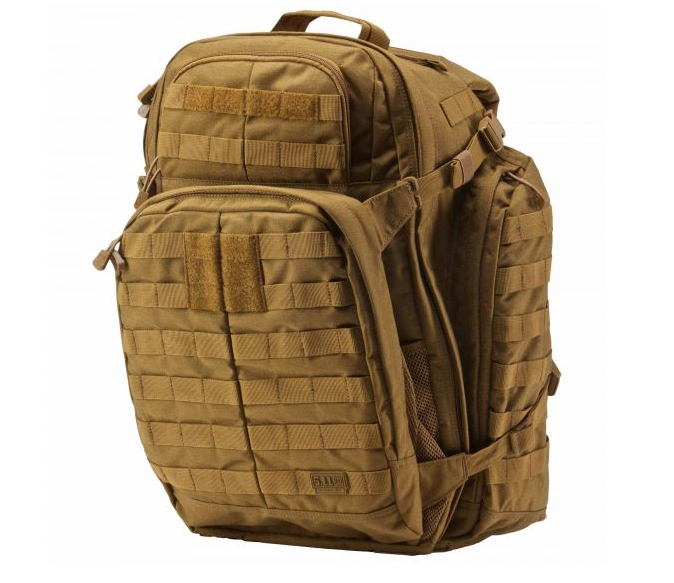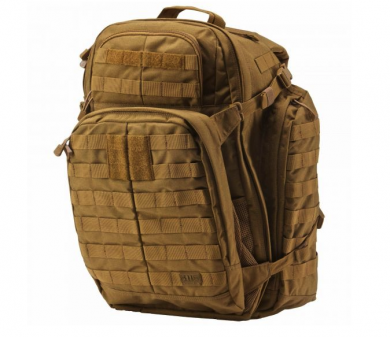 It Could Outlive You
The 5.11 Backpack Rush 72 is built for use and abuse. They use high-quality, ultra-durable, water-repellant nylon to build each backpack. Additionally, they include dual-zippered front and main compartments to ensure a smooth, consistent zip each and every time; no more rips and tears from a stuck zipper.
Now, it won't really outlive you, unless something "freak accident" style happens, but they will last through a lot of rough seasons. If you want a backpack that can handle your lifestyle, then the 5.11 Backpack Rush 72 should be your next backpack.
It Can Hold Everything You'll Ever Need
Of course, a backpack is just a big compartment that can hold everything you need in one jumbled mess … right? NOPE!
In fact, while this can hold everything you need, they've made sure to incorporate TONS of storage compartments. Don't waste time trying to find that flashlight at the bottom of the bag; instead, go straight to it because it is exactly where you put it. In a frantic moment, you don't have the time to waste digging around for the right tools.
Just because a bag is big, doesn't mean it is effective. But, the 5.11 Backpack is not your standard backpack. It was designed for the tactical minded protector and prepper. So, know where you equipment is and rest comfortably knowing you have what you need, where you need it.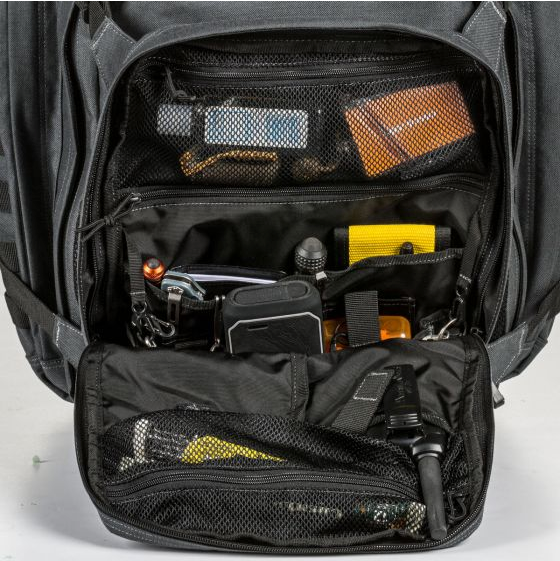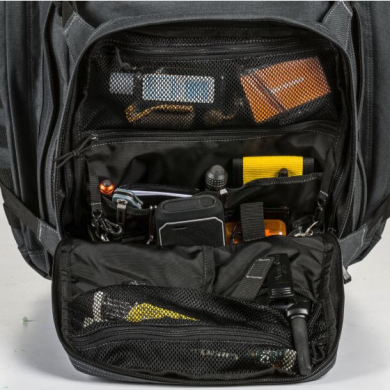 It Is Customizable For You
And finally, most backpacks don't allow for any type of customization. But, the 5.11 Backpack Rush 72 does. You can add AR Mag Pouches, Radio Pouches, HEXGRID Inserts, Hook Adapters, Joey Pouches, H20 Carriers, Holster Pouches, Ammo Pouches and so much more to your backpack from 5.11. Too many manufacturers believe they've made the best possible product, only to have left something out that you need. But with this 5.11 backpack, you add anything you may need.
For the tactical minded survivalist, having a durable, long-lasting, hold everything you need, fully customizable backpack is just the start. While some may scoff at the idea of carrying a backpack with all your gear, first aid, and weapons, you'll be prepared for what comes your way. Don't be caught in a BAD situation wishing you had your gear. You can prep for every situation in the world, but if you leave your home without your gear, you could be risking it all. Don't take a chance like that … get a 5.11 Rush 72 and you'll be glad you did.
Images courtesy of 5.11