Natural Resources Management Act Passes Congress 363-62
Adam Scepaniak 03.15.19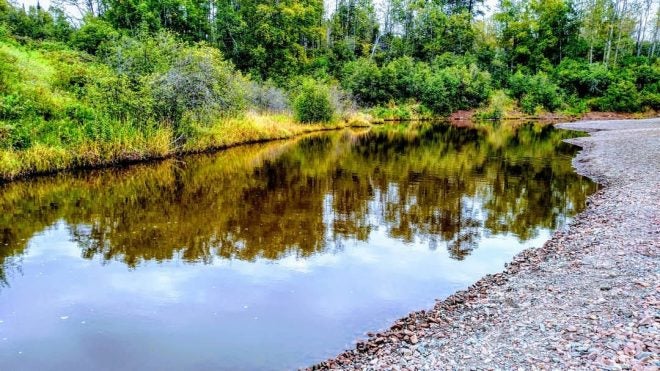 Conservation has made a huge win with our legislators after the Natural Resources Management Act passed in the House of Representatives 363-62. This is just a month after it had also passed in the Senate 92-8. The Rocky Mountain Elk Foundation (RMEF) strongly supported this bill from its outset and is tremendously proud to see its passage.
The reason why the Natural Resources Management Act is so important is because it permanently restores the Land and Water Conservation Fund (LWCF). The LWCF is important because it protects wildlife areas for hunting and recreation whether it is land or water. Back in 1964 the LWCF was established and ensures that $900 Million is set aside annually to complete conservation work. This money comes from federal offshore drilling fees.
Kyle Weaver, who is the President and CEO of the RMEF, had these words to share regarding the Natural Resources Management Act passing in the House and Senate:
We wish to thank Congress for acting in a positive and timely manner in getting this done. This important legislation permanently reauthorizes LWCF—the nation's most important land conservation tool that expired in 2015. We now call on President Trump to sign it into law. Once that happens, LWCF will become a regular part of the appropriations process and will be available to help RMEF and other organizations continue to conserve wildlife habitat and secure access to public lands.
The RMEF has directly benefited from the LWCF in growing their own conservation efforts over the years. Through 2018, the RMEF has received $108 Million from the LWCF and that has helped 80 different projects affecting 152,000 acres of land. Some of the most important highlights of the Natural Resources Management Act containing the LWCF can be read below as presented by the RMEF:
Permanent Reauthorization of LWCF w/ 3% or $15 Million of Annual Appropriations made available for the Purpose of Securing Additional Access for Hunting, Fishing, Recreational Shooting & other Outdoor-Related Activities
Authorizing the Transportation of Archery Equipment through National Park Service (NPS) Units
Directing Bureau of Land Management (BLM) & US Forest Service (USFS) Lands to be Open for Hunting, Fishing & Recreational Shooting unless specifically Closed
Directing the NPS, BLM, USFS & the US Fish and Wildlife Service to annually Identify Lands where Sporting-Related Activities are Permitted, but where Access is currently Unavailable or Restricted
A number of measures to Conserve National Parks, Monuments, Wilderness Areas, Wild and Scenic Rivers & Conservation/Recreation Areas around the Country
As you can see, the passage of the Natural Resources Management Act is a huge victory for hunters, shooters, recreational enthusiasts, sportsmen, sportswomen, and everybody in between. What do you think though? Should we be setting aside more money for efforts like this? Let us know your thoughts in the Comments below! We always appreciate your feedback.