Swedish Special Forces Unit Using EOTech Sights
Dickson 03.18.19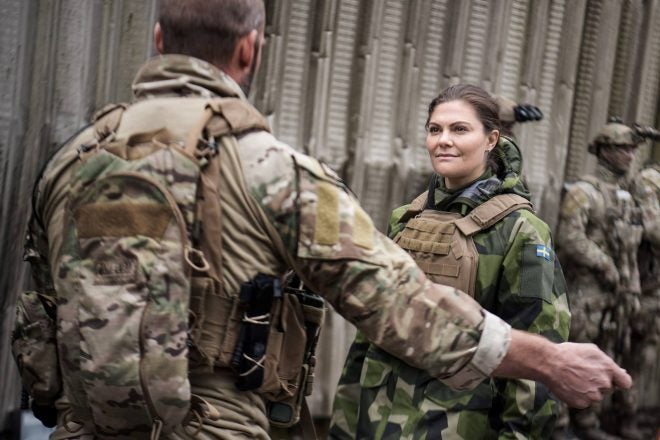 HRH Crown Princess Victoria of Sweden recently paid a visit, complete in her army uniform, to the Särskilda Operationsgruppen – Special Operations Group (SOG), Swedish's only Special Forces unit. It might be a bit surprising to discover the Swedes, home of Aimpoint, were seen using American made EOTech holographic sights.
They are also using American made LWRC's piston driven ARs in 5.56mm Nato & 7.62x51mm stead of the green army's AK5. What you do not see, however, is the pixelated portions of the photos which masked the type of IR laser illuminators they are using.
Needless to say, it looks like the Crown Princess knows what she's doing and she certainly had fun blowing stuff up. It reinforces the fact that female vikings is likely not a myth.