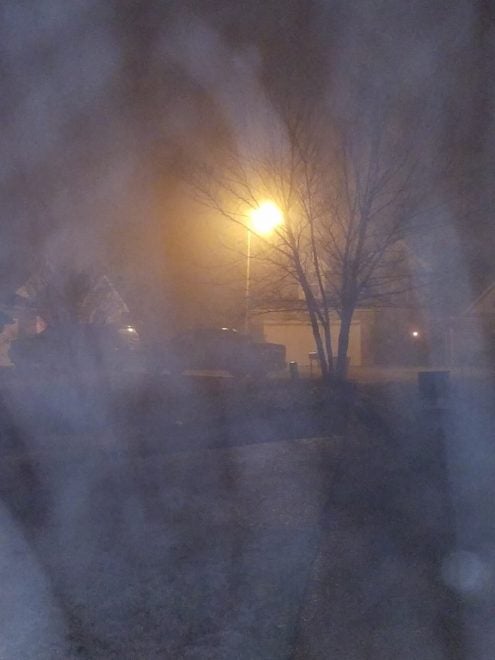 It has long been implied and assumed that nasty things happen at night. Darkness cloaks a lot of misdeeds and plundering about. Whether in civil discourse or on the battlefield, night time brings the opportunity to conduct illegal activities while natural light is gone or dim, and municipality lighting is often insufficient, neglected, abandoned or non-existent.
Darkness is an element that often accompanies a SHTF. This is a condition that bug in preppers and survivalists must prepare for in advance. The same is true should you happen to be in a bug out mode in travel or already hiding out somewhere from the mainstream.
If at home and threats are about, the first issue is a total lockdown of all entry points to the house. Depending on the dire circumstances, this may also require the addition of extra blocks by doorways to further deter entry. Black out windows as best you can so no inside lighting of any kind can be seen from outside, thus revealing your presence at home.
Again, depending on the situation, gather everyone into one "safe room" where you can control noise and lighting. Both of these should be kept to a bare minimum especially if you detect movement or prowling outside the house. This is one theory based on trying to present the picture as though you are not home. However, be prepared that this can backfire.
If utility power is still on, then maintain your home security system in ready condition. If a door or window is breached, then an alarm can help to scare threats away as well as send notice that a break in has been attempted. If there is no power, then perhaps a battery backup can be used until daylight comes. Running an external generator is an option but it attracts attention.
The other theory then is to light your residence up as much as possible with all outside lighting on. Sure they can knock these out, but threats may want to avoid homes where there is reasonable evidence that it is occupied. Some of my prepper friends go so far as to post some popular metal signs outside indicating an armed residence. These are decisions you have to make for your situation.
By all means, have your self-defense weapons loaded and at the ready to deploy. Carry them with you in the house and/or post some at other entries for easy access. Train everyone on this. The nighttime may be eerie, but it is no reason not to prepare to survive the night.