(Enforce Tac 2019) FN SCAR-L 5.56mm
Dickson 03.20.19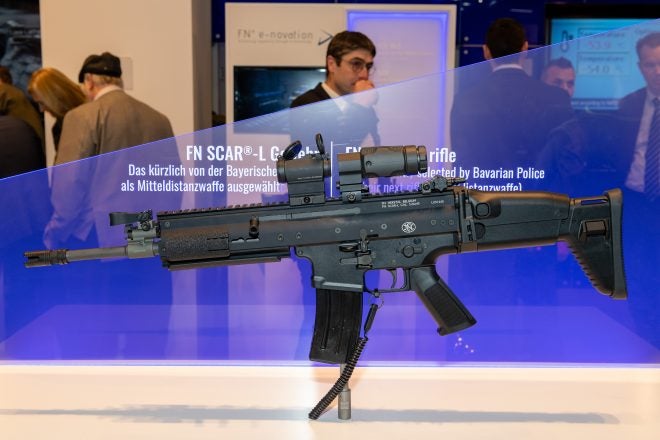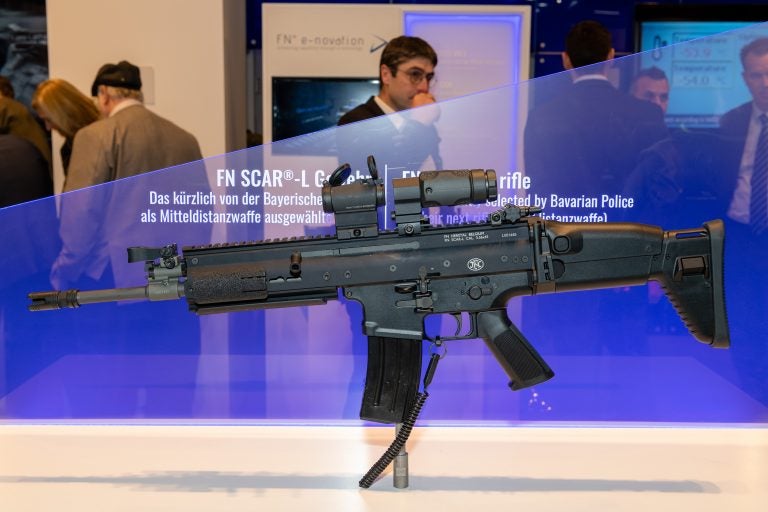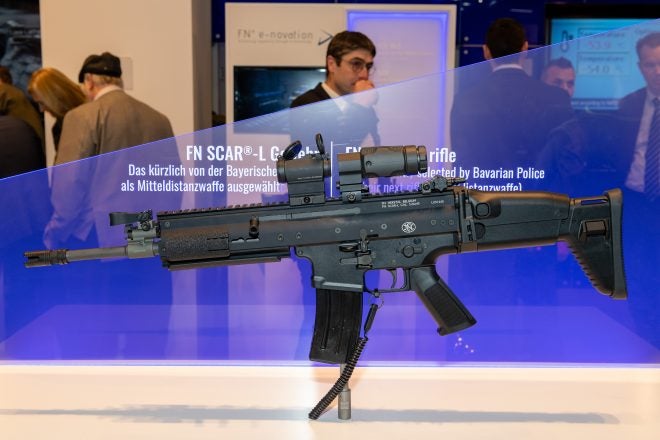 At Enforce Tac show in Nuremberg, Germany, FN Herstal unveiled the latest SCAR-L rifle in 5.56mm NATO that was the winner of the latest rifle contract by Bavarian police.
It has been updated with Keymod handguard at 3 & 9 o'clock, shedding a bit of weight in the process.
It's surprising that the Belgian manufacturer has been awarded a German police contract usually reserved for Heckler & Koch. The HK416 was most recently seen in Utrecht shooting incident used by the Dutch police in the Netherlands.