(IWA 2019) Aimpoint ACRO C-1 Micro Red Dot Sight
Dickson 03.22.19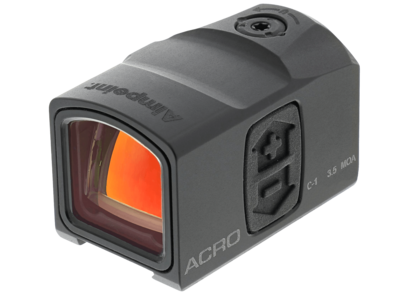 Aimpoint have launched their new ACRO C-1 Micro Red Dot Sight at IWA show in Nuremberg, Germany this month.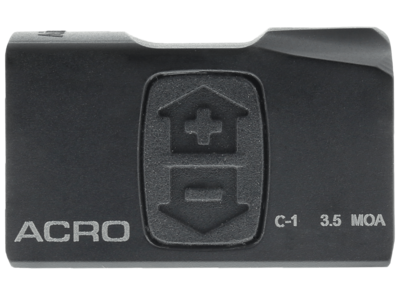 It's the commercial variant to the ACRO P-1, the main difference is the water resistance rating is at 5m (15ft) instead of P-1's 25m (82ft). The C-1 and P-1 look externally identical other than the model designation laser engraved the side.
Featuring a 3.5 MOA dot and 1.5 year battery life at position 6 out of 10, it is the first fully enclosed micro red dot optic. It has been tested to withstand 20,000 rounds mounted on a .40S&W pistol.
There are adapter plates available for various optic ready pistols such as the Glock MOS, CZ P10C OR, Sig P320/M17, Sig X-Five, CZ Shadow 2 OR, etc. Adapter plates of various heights are also available for mounting on picatinny rail on rifles.
There's no word on delivery time or pricing. We expect this to cost a bit less than the P-1 similar to how the Aimpoint Micro H2 costs less than the T2.
The ACRO P-1, first announced in 2018, is expected to deliver to US dealers in the next few weeks.