Tippmann M4-22 Rimfire Trainer Rifle
Oleg Volk 03.25.19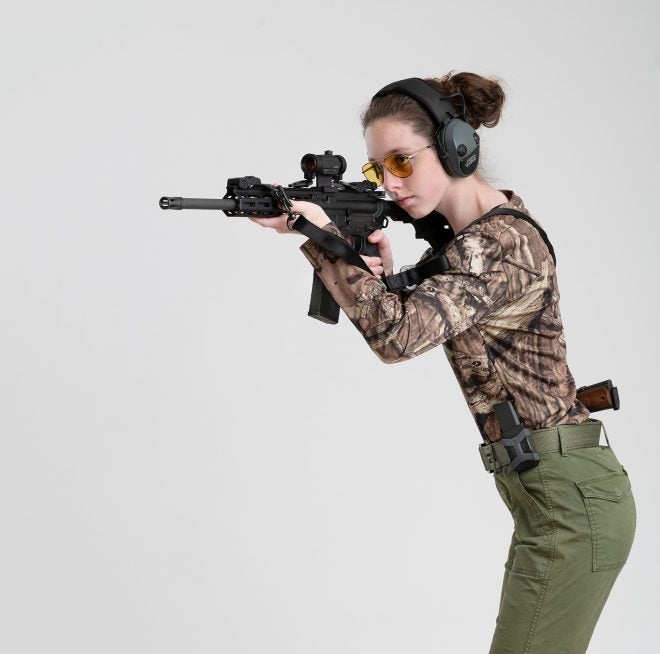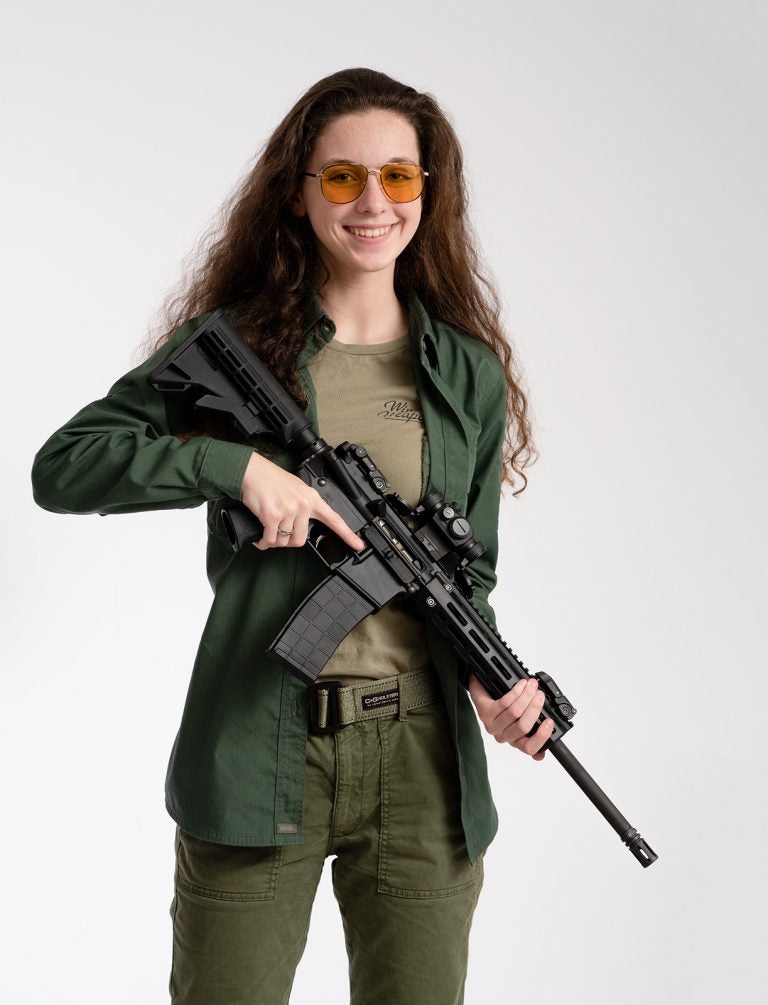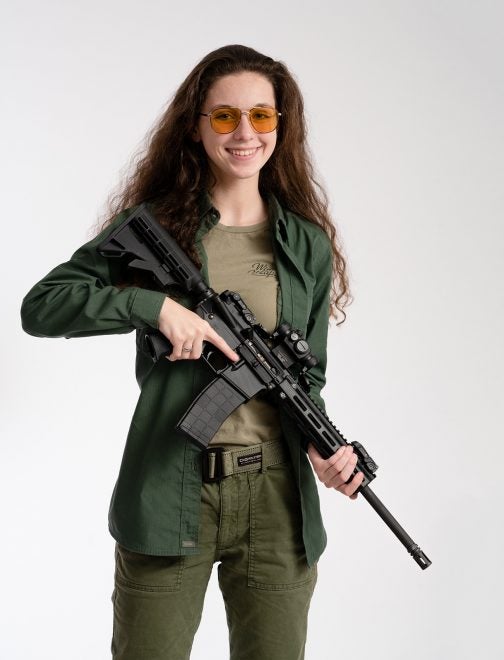 Tippmann M4-22 clone of the centerfire M4 carbine is one of the most realistic rimfire trainers I've ever encountered. The balance, the controls and the overall feel mimic the M4 almost perfectly. The only differences are the reduced noise (a benefit) and reduced recoil (great for marksmanship practice, less helpful for learning to control recoil). The carbine comes with an impressively accurate barrel (best groups are in the 1.5MOA range) and a magazine that's dimensionally similar to the 5.56mm magazines, fitting the same pouches.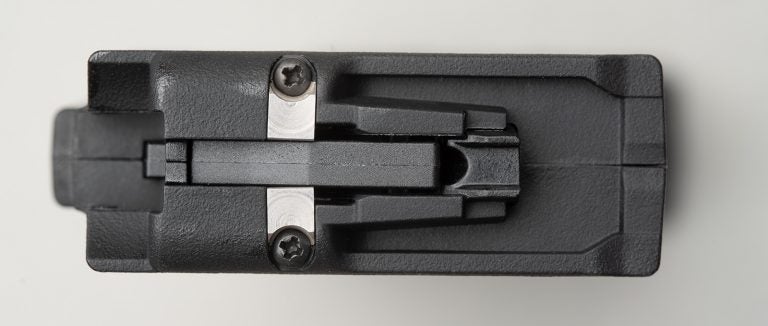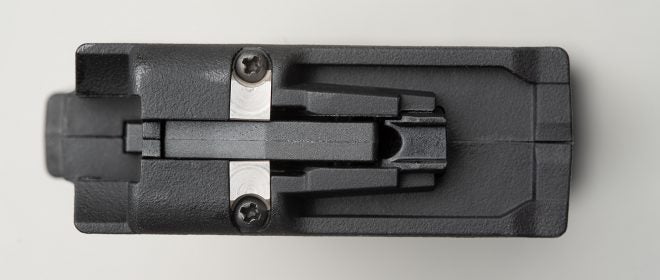 On the outside, Tippmann rimfire magazine looks like a typical AR feeding device. From the top, smaller feed lips reinforced with steel insets show the reduced caliber. Although the magazine is the same size as the centerfire mags, M4-22 upper does not fit standard M4 lowers. A dedicated lower is required.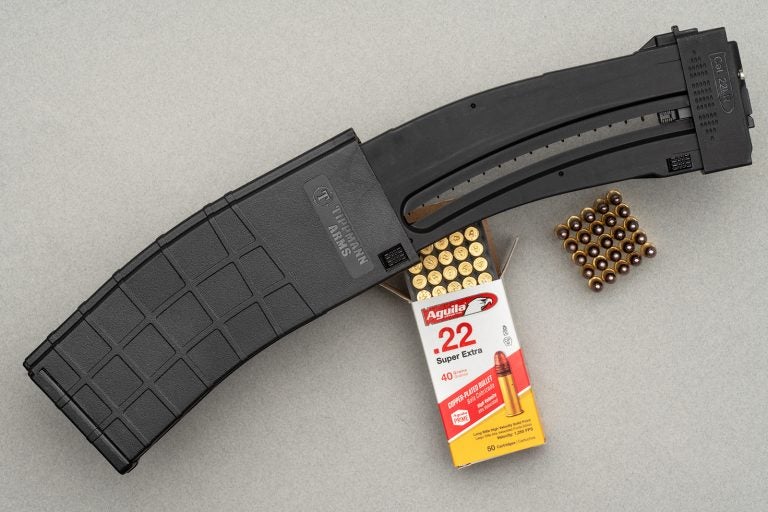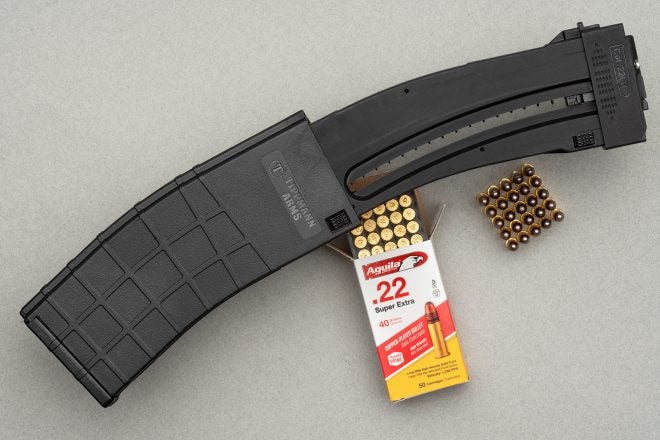 Existing rimfire magazines are either sealed against dust or skeletonized for direct access to the follower in order to facilitate loading. Both approaches have merit, but only Tippmann magazine combines both advantages. Pressing a detent button at the bottom frees the outer sleeve, which slides down. Once the 25 rounds are loaded with ease, pressing the button again permits the sleeve to slide back to closed, sealed position.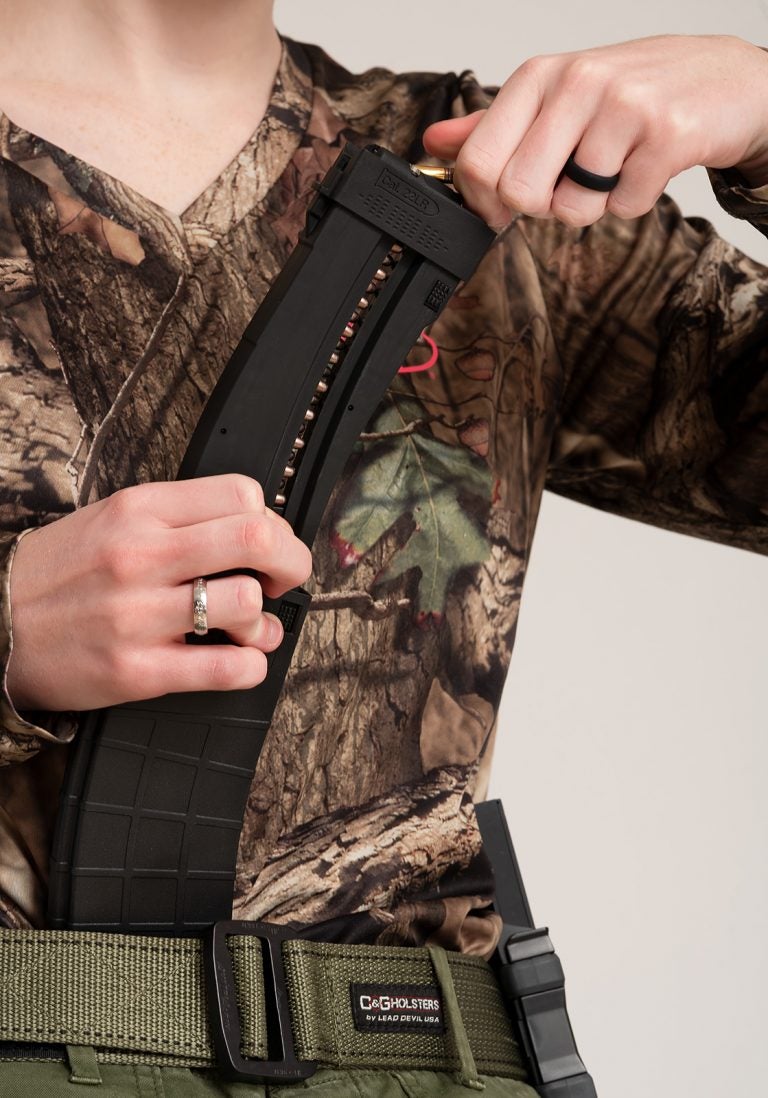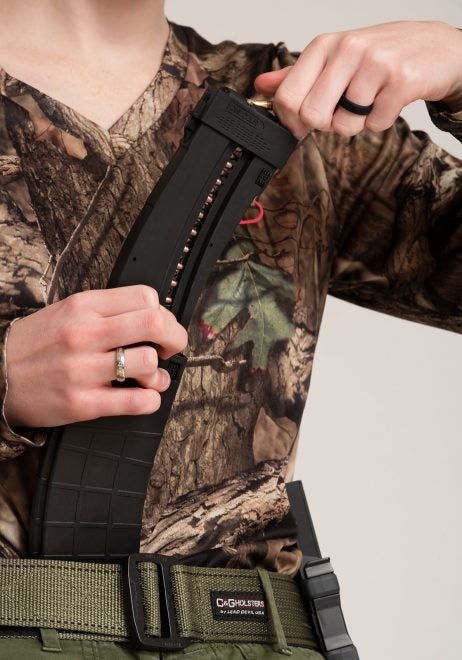 While the carbine works with standard and high velocity ammunition, for high volume shooting plated or polymer coated high velocity loads are recommended.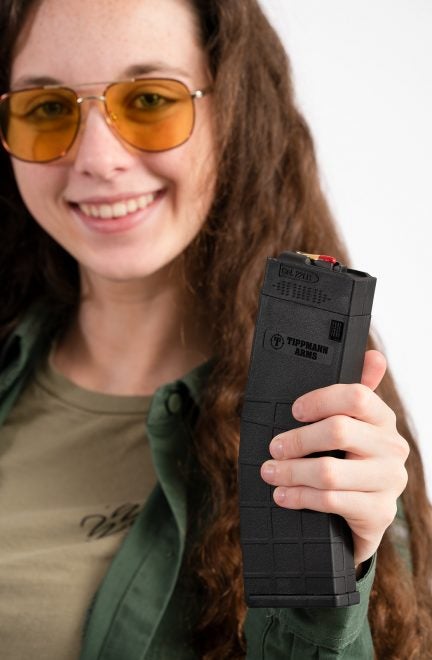 Optics are recommended for realizing the high mechanical accuracy. Since this carbine is primarily intended for short-range defensive practice, a 2OA red dot makes for a good compromise between speed and precision. Grace is using an impressively robust and clear Hi-Lux MM2 to match the same sight on her centerfire carbine.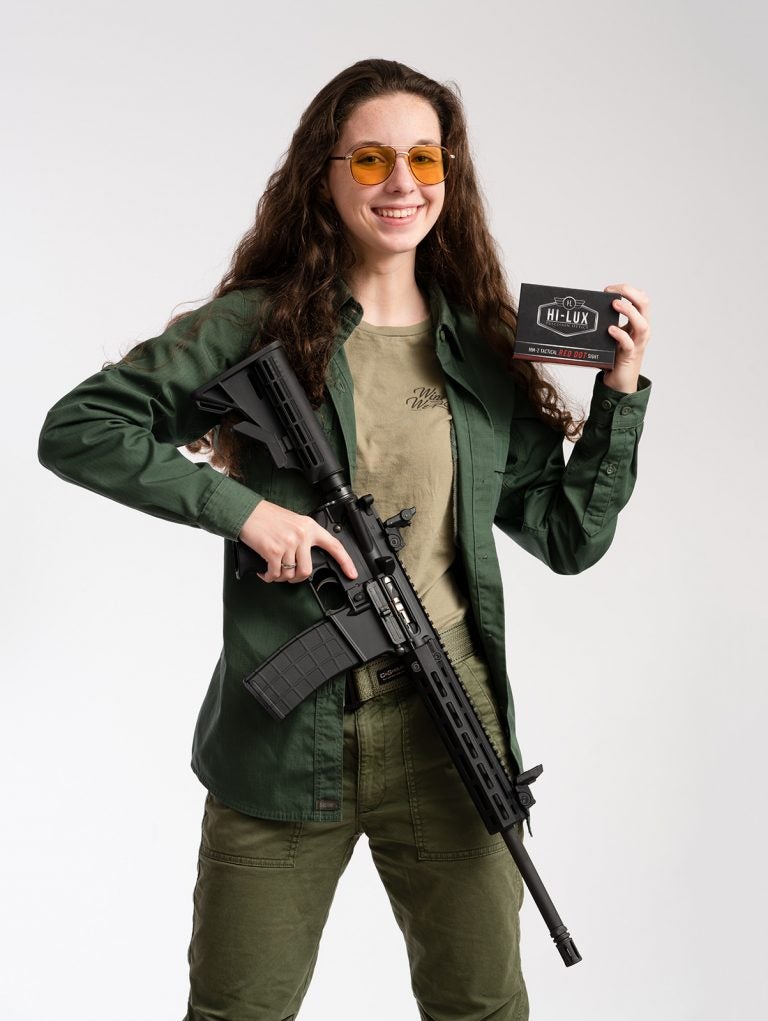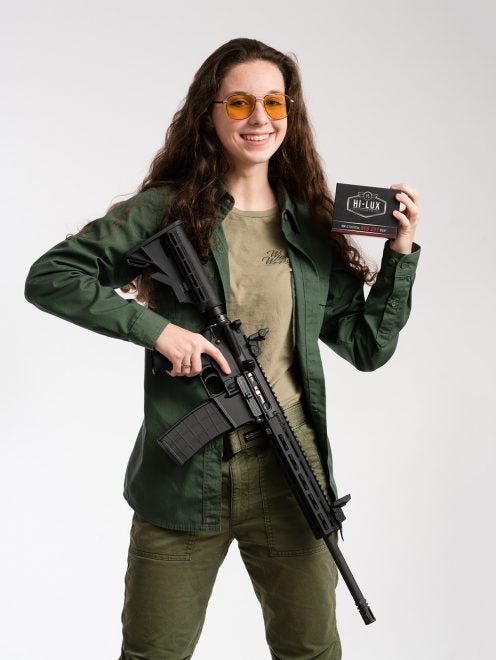 Having mastered accuracy out to 400 yards, Grace now needs to figure out how to shoot quickly and accurately at more typical defensive ranges, 25 yards and closer. Rimfire ammunition is by far the cheaper and quieter way to do it, and much easier on the steel targets.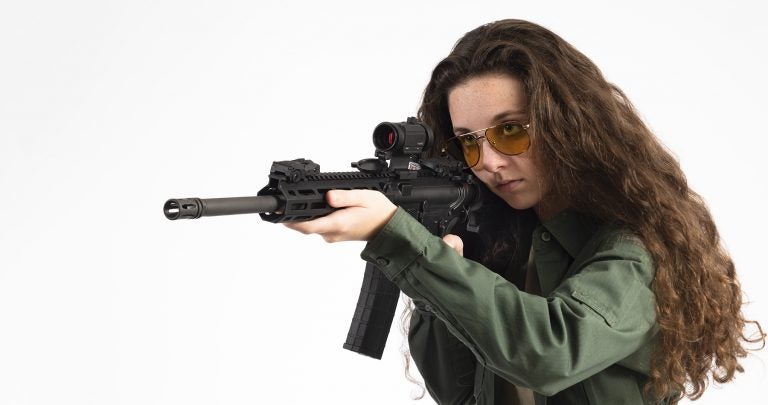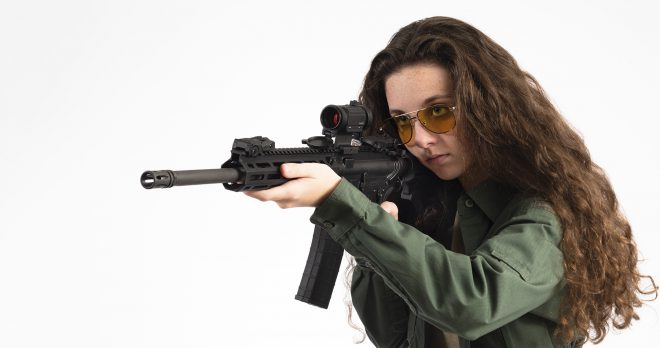 CCI Minimags, in both copper-washed and polymer-coated versions, ran reliably and accurately. High-velocity Aguila 40gr load worked every bit as well/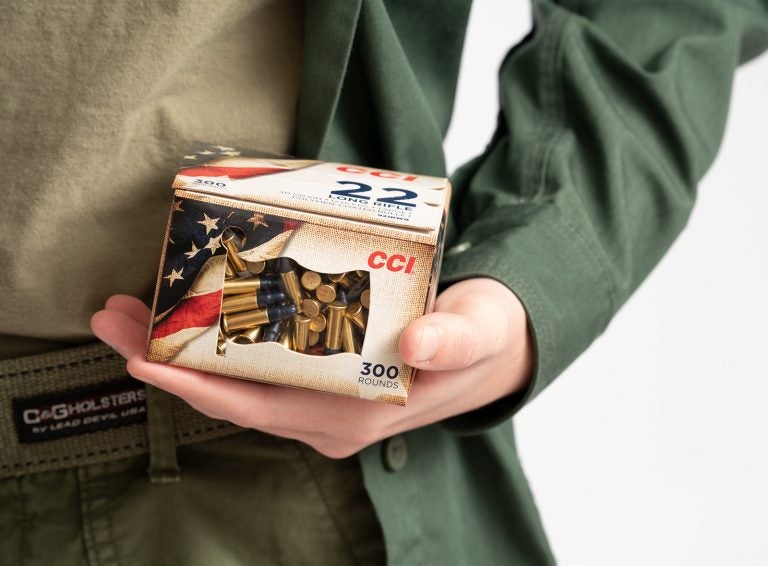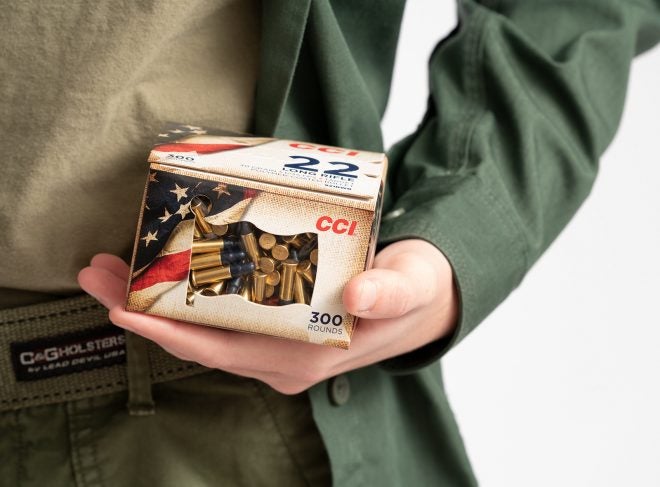 High reliability, something that rimfire trainers do not always offer, is vital to giving shooters confidence in the weapon platform.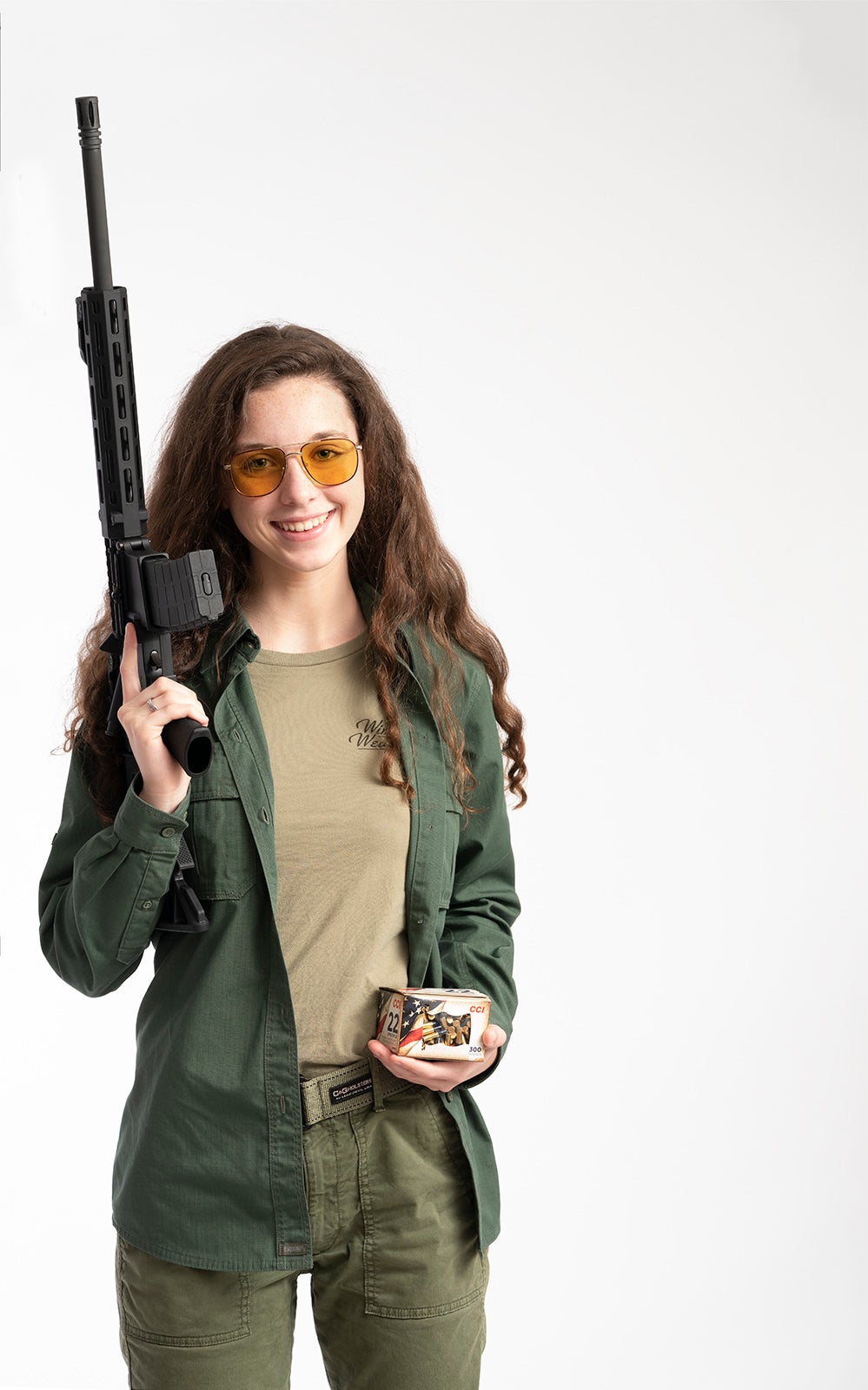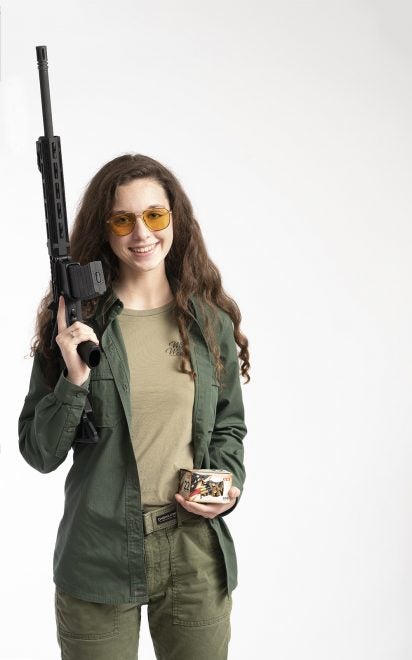 For the same reason, we use an Iver Johnson 1911-22 rimfire conversion to coach pistol skills.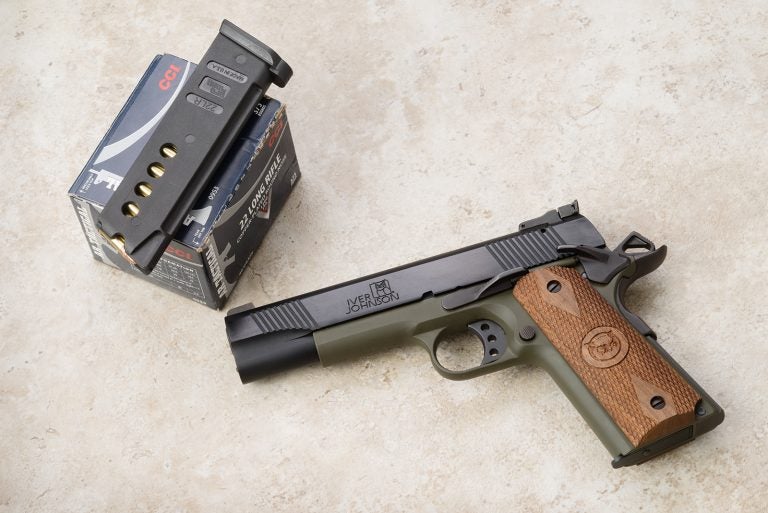 Less noise, less cost, and the recoil management can be addressed later in the training process. All other aspects of pistol deployments and marksmanship remain very similar.