Review: Red Oxx Sherpa Jr. Expedition Bag
Bob Zubkoff 04.03.19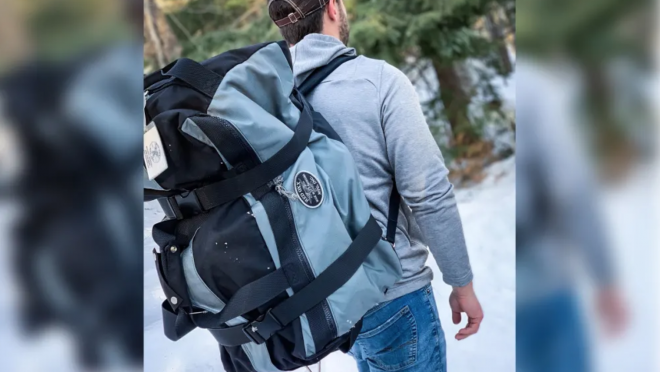 Recently, we geared up and went on a coyote hunt in Northern Michigan. I decided this would be the perfect opportunity to test out the Sherpa Jr. Expedition Bag by Red Oxx. My hope was that I would be able to fit all my gear for the trip into this duffel, and that it would be sturdy enough to handle the weight.
After unboxing the Sherpa Jr., the first thing that impressed me was the rugged, heavy-duty construction of the bag. All straps, zippers, seams, clips and hardware used to manufacture this bag are simply top notch. I would have zero concerns of damaging the Sherpa Jr. even if packed to the absolute max.
My packing list included: full winter camo (coat & overalls), two pairs of boots, normal clothing for 3 days, a small backpack filled with general hunting equipment, binoculars, a small shaving bag, and a Thermos. I was easily able to fit all the items above into the main compartment of Sherpa Jr., and still had room to spare – I also had the two full length side pockets completely free.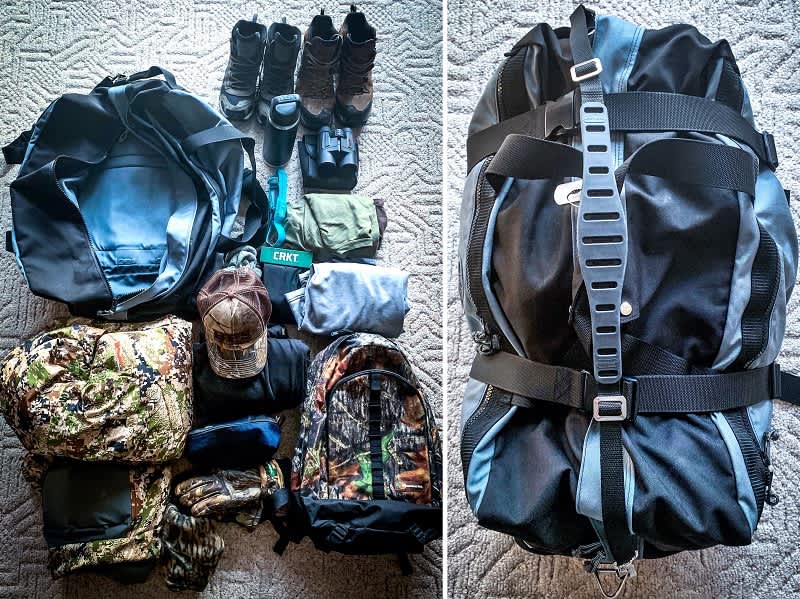 Carrying:
There are multiple ways to grab and carry the Sherpa Jr. Grab loops on each end, a handle over the center, an optional/removable shoulder strap and backpack straps in the smuggler's pocket (hidden pocket under the bag) all offer easy and functional ways to haul the bag in and out of any adventure. These versatile handling options make the Sherpa Jr. easy to grab, carry or handle in any situation regardless of climate or terrain.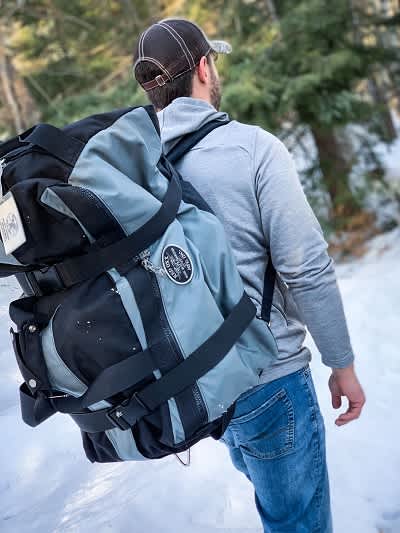 I found the backpack straps to be surprisingly comfortable and functional for a duffel of this size and weight.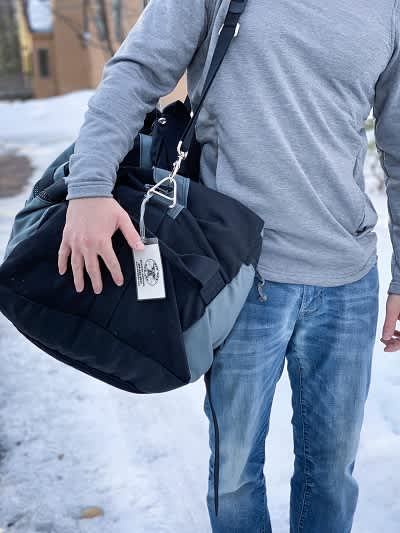 Weather Resistant:
The Sherpa Jr. is not fully waterproof, but is weather resistant. During the span of our trip, I had it laying in snow and out in some light rain without experiencing any moisture issues at all. For really nasty weather, there is a storm flap which covers the main zipper to help keep your gear safe from the elements.
Technical and design Specs
Design input from world-class climber Dr. Jean Ellis
heavy-duty grab loops on both ends
1050 weight Ballistic Nylon skid plate on the bottom
Neoprene Rubber padding
Storm flap across the main
two full-length side flat pockets
Retractable padded backpack straps
Dual full wraparound 2″ wide nylon webbing compression straps (your bottom will never tear out)
Overbuilt 360-degree swivel "claws" will never rust or rip free
Nickel plated hardware more suited to a tank than an outfitter's bag!
27″L x 15″W x 15″H (fits in Cessna 182 storage)
Capacity: 6,075 cu. Inches.
Weight: 6.5 pounds.
Dual exterior flat full-length zippered pockets: 12″ D x 26.5″L
Bottom strap flap storage pocket (non-zippered): 21″L x 17″W
Main compartment: 26.5″L x 14.5″W x 14.5″H
Conclusion:
I would highly recommend this bag as an outdoor packing solution. It's perfect for hunting, camping, or hiking trips. The Sherpa Jr. is large enough to fit all your gear and built to withstand whatever you throw at it. This duffel holds a 5-star review on the Red Oxx website and retails at $315, so it's not going to be the cheapest option out there, but you certainly get what you pay for.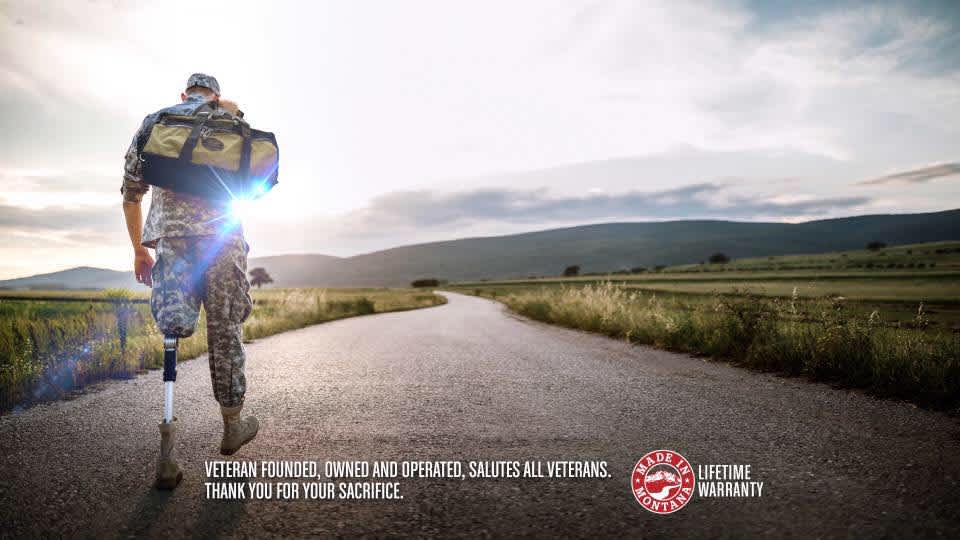 Red Oxx products are designed, manufactured and shipped from Billings, Montana U.S.A. If you're having second thoughts about this product, Red Oxx offers a "No Bull" no questions asked Lifetime Warranty.
For more information on this bag, check out head over to Redoxx.com