Birchwood-Casey's 'Gun Plumber' Handgun Multi-Tool
Russ Chastain 04.05.19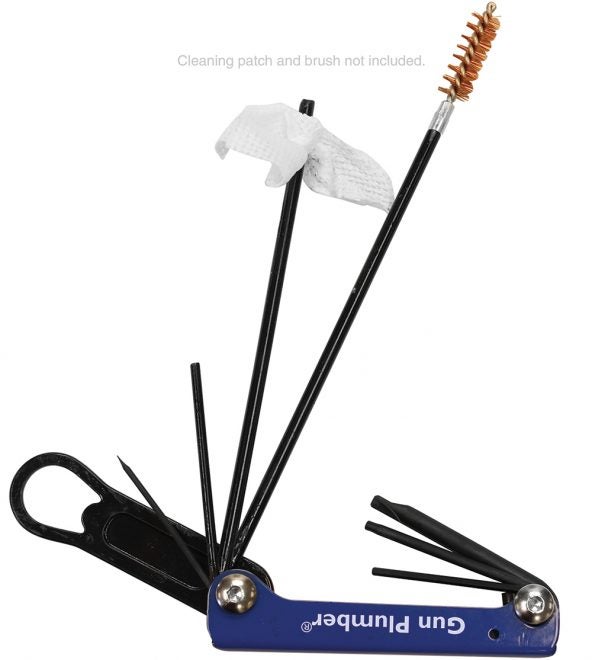 Birchwood Casey has just announced a new folding tool for taking care of handguns, called the Gun Plumber Folding Handgun Tool. This tool builds on their Gun Plumber Tool, which is geared more toward long guns.
The Gun Plumber Handgun Tool Includes:
1911 bushing wrench (non-marring)
Threaded cleaning rod
Cleaning rod with patch loop
Four flat screwdrover blades
Pin pusher/sight tool
"A selection of hex and torx blades for grip screws and general utility"
MSRP on this bad boy is $19.99, which is surprising considering the $9.99 price point of the original Gun Plumber.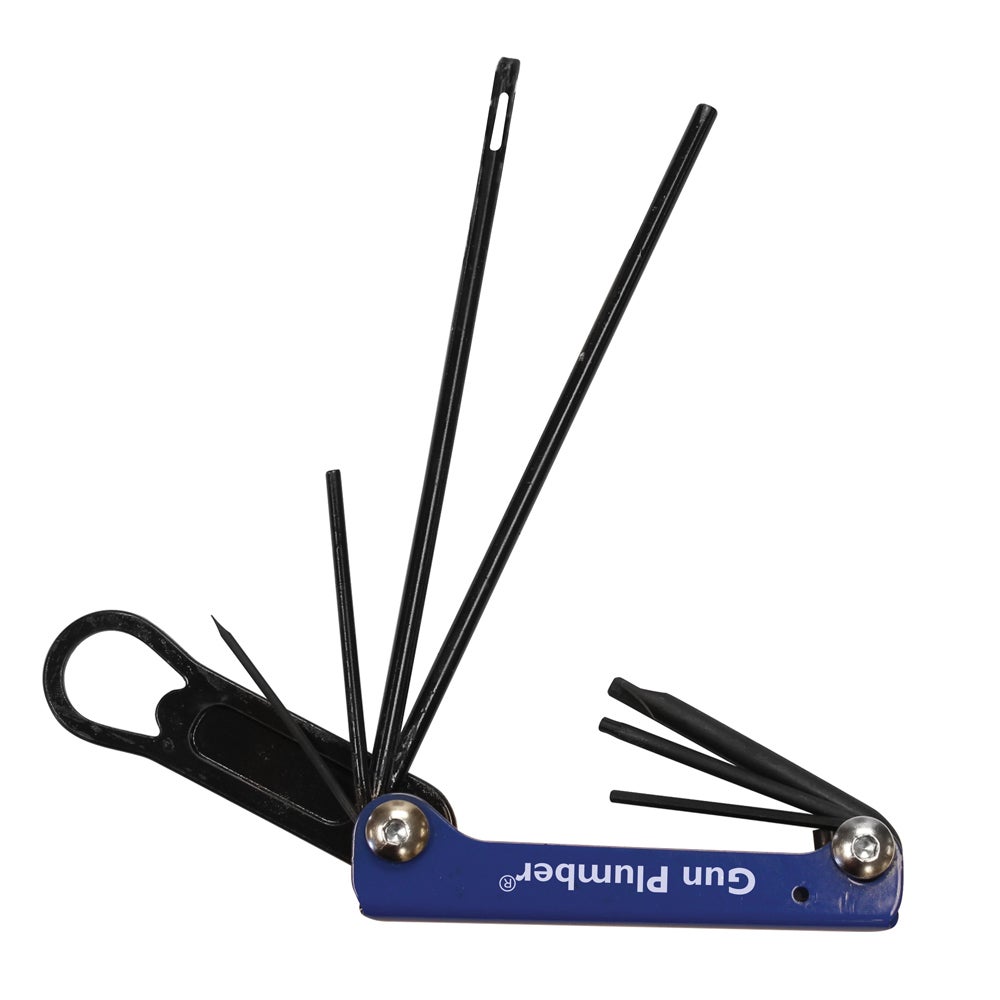 None of the specs say just how small it folds nor how much it weighs, but it's certainly about as compact as you can get for a small setup that will allow you to do routine maintenance and/or clear squibs, etc from your handguns.
The Birchwood Casey Gun Plumber Folding Handgun Tool is available at the BC website for $19.99.