SAS Soldier in Nairobi Terrorist Attack to be Awarded Conspicuous Gallantry Cross
Dickson 04.07.19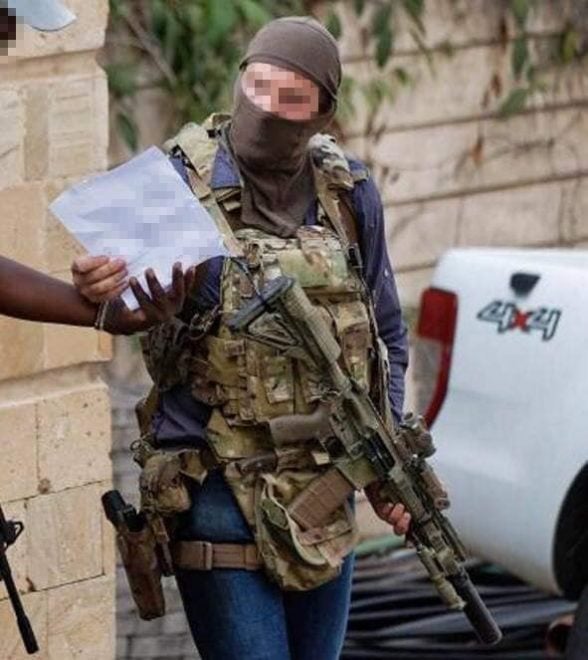 According to the DailyStar.co.uk, the mystery SAS hero who took part in the Nairobi DusitD2 complex attack (also know as the Nairobi terrorist attack) which took place in January 15-16th of this year is to be awarded the Conspicuous Gallantry Cross. It's the second highest military decoration below the Victoria Cross in the British Armed Forces.
At the time, the SAS soldier was in Nairobi training local troops. He got the call from from the Kenyan military, took his bullet proof vest and his Colt Canada (formerly Diemaco) C8 rifle then head to town. He was able to rescue innocent bystanders to safety and was seen entering and leaving the premise several times, each time bringing out people away from danger.
It was known that he told the local law enforcement as well as military to only secure the perimeter and also to avoid any friendly fire. He was seen in video acting calmly.
There were total of 21 civilian casualties, but all 5 attackers were neutralized.
He was carrying a Colt Canada C8 IUR (Integrated Upper Receiver) with a cold-hammer forged 10″ barrel in 5.56mm Nato with a suppressor attached. It had a Sig Romeo red dot sight with a PEQ-15 laser aiming device mounted ahead of it. It also had a Magpul CTR buttstock with a Larue Tactical RISR cheekpiece as well as Magpul 30 round PMag and a Surefire M600 Scout Light connected to a tape switch mounted offset.
Colt Canada C7 & C8 has been replaced with the MRR (Modular Railed Rifle) available semi-auto and select-fire in various barrel lengths from 8.5″ to 18.6″ as well as in .300 Blackout, 5.56mm Nato and 7.62x51mm Nato.
Colt Canada rifles are not available commercially in the US market. However, they are available in Canada for civilians if you have a restricted gun license.