Montana Teenager Fights Charging Grizzly; Somehow Manages to Walk Away
Keenan Crow 04.16.19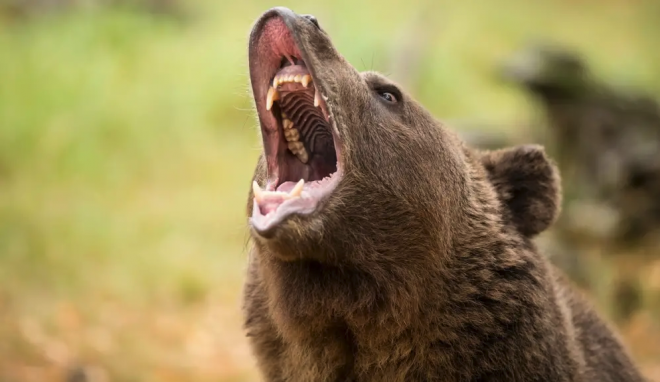 A teenager in Montana is extremely lucky after having a close run-in with a grizzly bear, and walking away relatively unscathed.
Authorities apparently said the teen used bear spray to thwart the bear attack, but it wasn't before being pinned face-down by the bear that the teen was able to reach it on his pack. This is where the young man got lucky, because typically if a grizz has you pinned down, there's a good chance you aren't ever getting back up..
According to ABC News, the 17-year-old boy told wildlife authorities he was making his way down a trail when he "heard a noise behind him." The teen said he turned around to see a bear charging at him, according to a statement from the Montana Department of Fish, Wildlife and Parks.
In the boy's pack was a canister of bear repellent, but the bear pushed him up against a tree before he was able to react fast enough, he explained to wildlife officials.
After a momentary struggle, the boy hit the ground and tried to crawl away, but the bear wasn't finished yet. It "pinned him face-down on the ground," but the teenager was somehow able to reach over his shoulder and grab the bear spray from his pack. He hit the bear with a cloud of stifling smog, and it backed away and left the area.
The teenager then radioed his family, who were staying at a cabin close-by. He was taken to Madison Valley Medical Center where he was treated for minor injuries and released.
"Based on the teen's description of the bear's behavior, the bear was most likely a grizzly bear," the Montana Department of Fish, Wildlife and Parks stated in a release Monday. "The bear's behavior in this incident appears to be typical of surprise close encounters."
Make no mistake about it, this young man was very lucky to walk away from this encounter. Grizzly bears are fiercely territorial and will often kill (or try their best to kill) anything that startles, or breaks those boundaries. Bear spray is great to have on hand, but you should never solely rely on it.