The Halbek Device: Does it Work to Control Muzzle Climb?
Russ Chastain 04.17.19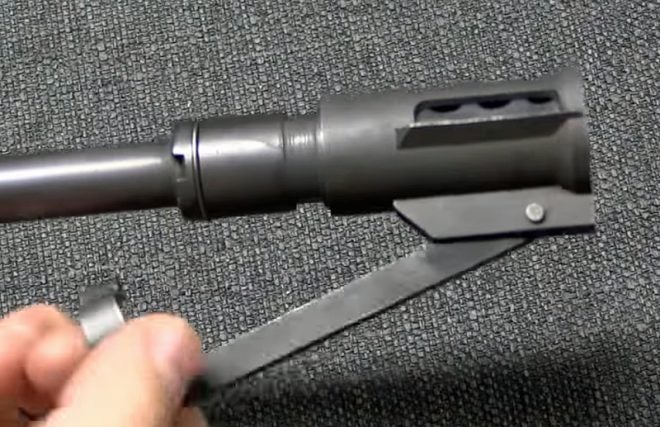 So… way back when, a couple of guys in Rhodesia came up with a simple device to redirect muzzle brake exhaust on a FAL rifle. Their names were Hall and Bekker, so they dubbed it the Halbek device. Here's what Ian says about it in his video description:
The Halbek Device was a clamp-on muzzle brake designed by two Rhodesians, Douglas Hall and Marthinus Bekker. It was patented in Rhodesia in 1977 and in the US in 1980, and manufactured in small numbers for the Rhodesian military. I have seen these occasionally, and doubt they are actually very effective. But during a filming trip to South Africa I had a chance to actually try one on a select-fire R1 FAL, complete with high speed camera to find out for sure. So, let's see what they really do…
Ian doubted the device was worthwhile, but was proven completely wrong. Instead of experiencing muzzle climb when firing full auto, his rifle's muzzle actually dove downward! It's got to be a weird thing to experience, because it was even odd to watch.
Perhaps the best thing about the device is how easy it is to install and remove.
Anyhow, check it out… and try to forgive the clickbait title on the video.