Home Invader Impersonating a Cop Gets Shot in the Butt
Russ Chastain 04.30.19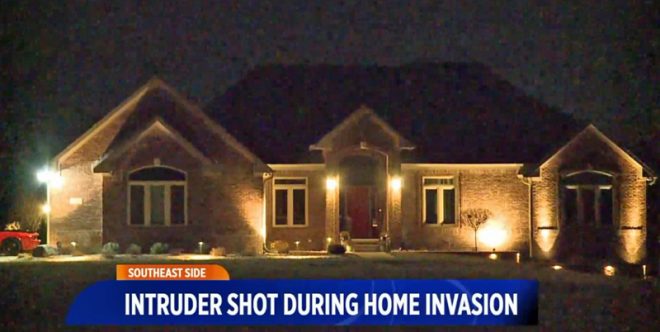 A 34-year-old home invader masquerading as a police officer was reportedly shot by a homeowner while attempting to rob a group of folks inside a home.
The guy was apparently wearing a vest identifying him as a police officer when he entered an Indianapolis home and tried to rob the two men and one woman inside. Soon the tables were turned, however.
Police say one of the people inside the home pulled out a gun and shot [the trespasser].

[The crook] fled from the home, but police found him. Medics transported him to the hospital to be treated for a gunshot wound to his buttocks. Police say it is not a life-threatening injury.
Aside from the vest, police also recovered a radio with headset and handcuffs. The bad guy was arrested for "criminal confinement and impersonating a public servant."
Here's to the armed citizen who made it mighty uncomfortable for him to sit when his day in court rolls around.