[NRA 2019] Colt King Cobra Carry With 2″ Barrel
Rob Reed 05.01.19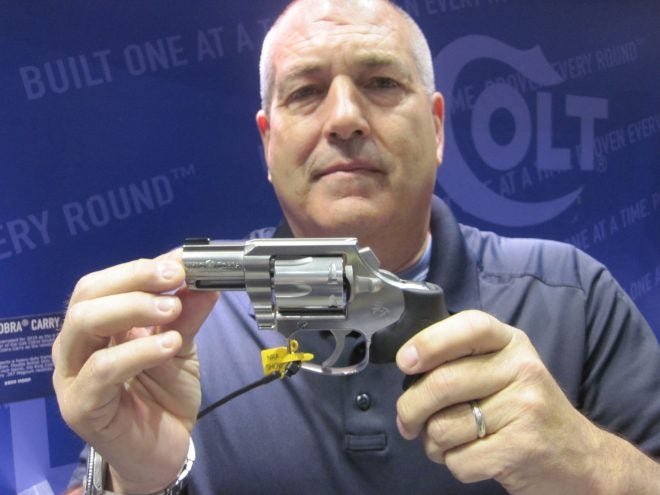 Colt introduced a 2″ barreled version of their King Cobra revolver at the 2019 NRA Annual Meeting and Exhibits. This snub-nose version is the second version released of the King Cobra since Colt introduced an updated version of the revolver with a 3″ barrel length earlier this year.
The 2″ King Cobra Carry is designed to be slightly easier to conceal than it's bigger sibling while still providing six rounds of .357 Magnum or .38 Special firepower. The gun is double-action only with a bobbed hammer. The King Cobra Carry is made of stainless steel with a Hogue Overmolded grip for recoil control.
The gun is not yet listed on the Colt website so specific details on overall length and weight were not available.
For more information on the Colt King Cobra Carry 2″ barrel model watch the video from the 2019 NRA Annual Meeting and Exhibits.