[NRA 2019] American Defense Manufacturing Full Titanium Scope Mounts
Dickson 05.07.19

At NRA Annual Meeting in Indianapolis, ADM (American Defense Manufacturing) was showcasing their new full titanium quick-detach scope mounts to the public.
These mounts were shown without the final finish in black to better show the bare titanium which is lighter, stronger and has less zero shift in extreme temperature.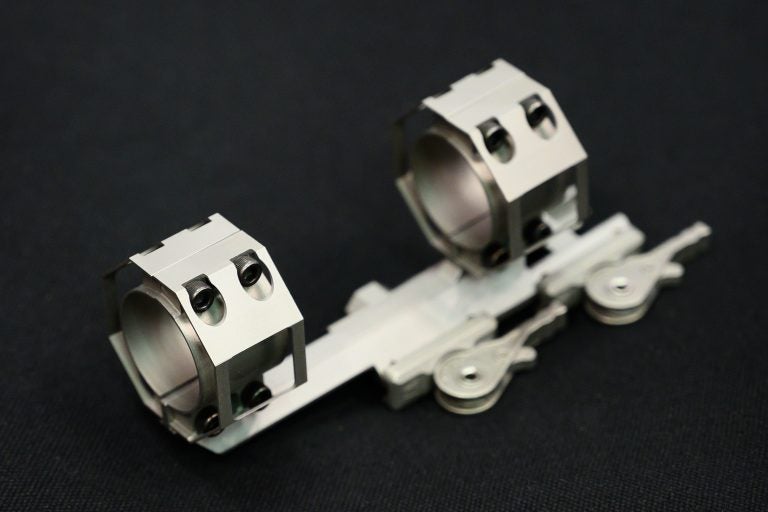 Instead of machining from a block of titanium which is extremely time consuming and costly, the mount is made using MIM (metal injection molding) process which uses less material and takes less time to produce. Yes, even the screws are titanium.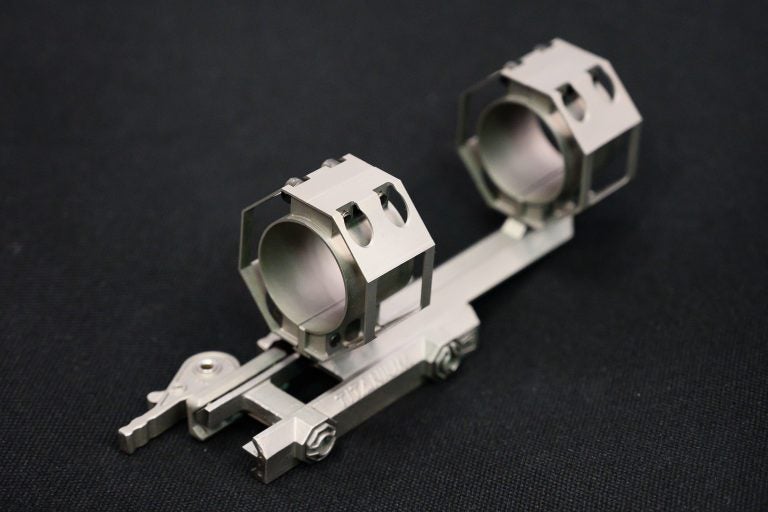 What is the advantage? You get 44% lighter weight compare to their aluminum mounts and the thread provides double the pull strength at 1800 lbs. It is only $60 more than the aluminum version.
The cage you see surrounding the portion that touches the scope is there to protect the screws as well as the inner rings from damage.
These mounts features the same tool-less, adjustable tension, patented QD Auto Lock™ lever system as all of their QD mounts.
Holding the mount in my hand felt like I was holding nothing at all. The weight saving is substantial although I'm not sure if there are military demand for such mounts. There's little doubt that 3-Gun competitors will get their hands on them ASAP.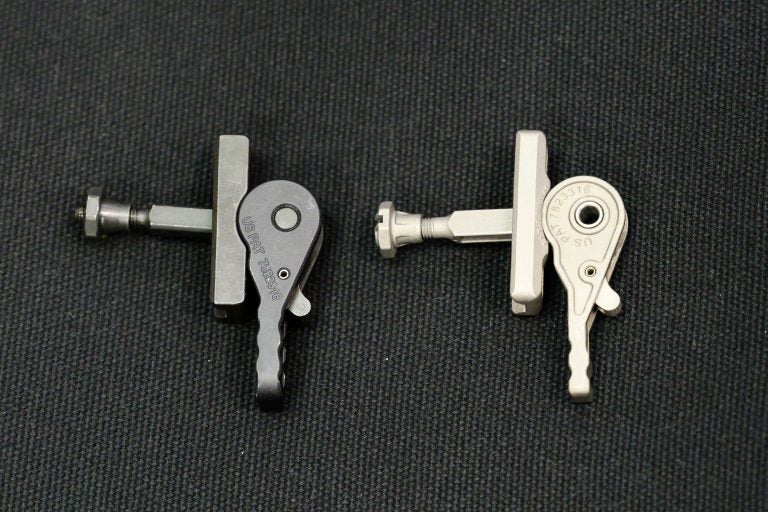 The Titanium Recon Cantilever 30mm Mount will be available at their web store at $254.99 in the next 1-2 months. 34mm version as well as versions with 20 MOA cant will be available in the near future.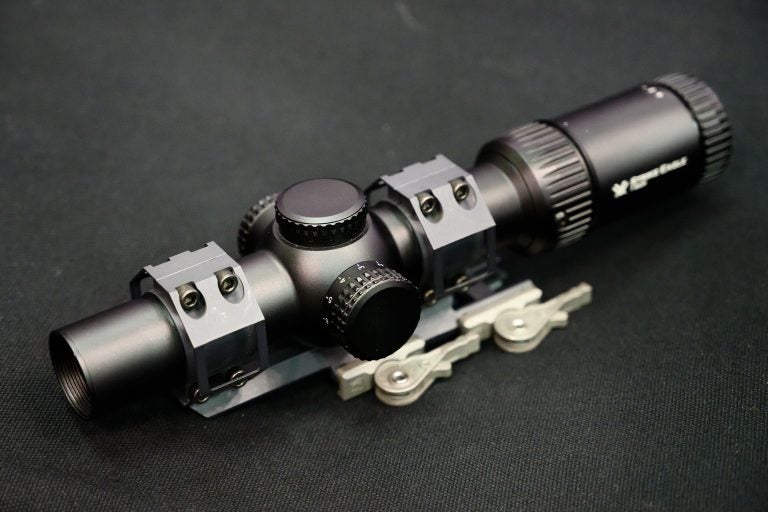 There will also be quick-detach mounts designed for the Trijicon MRO as well as Aimpoint Micro T1/T2 both in 1/3 lower cowitness as well as full cowitness.