Chilling Details Emerge in Horrific Machete Attack on Appalachian Trail
Keenan Crow 05.16.19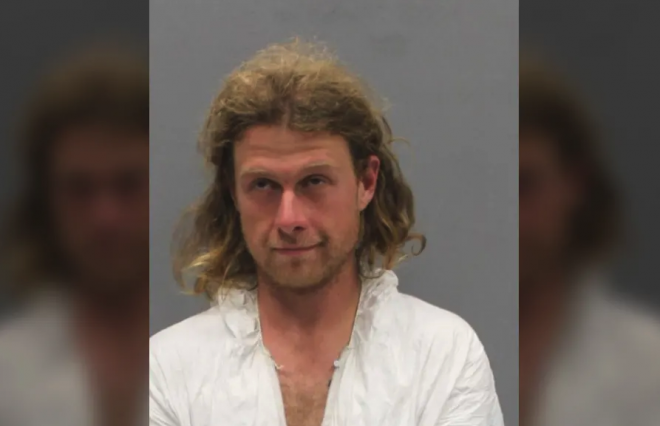 Details continue to emerge surrounding the horrific machete attack on the Appalachian Trail last week where one man was killed and another narrowly escaped with serious injuries.
The man responsible for this heinous crime, James Louis Jordan, 30, of Massachusetts, has since been ordered by a U.S. Magistrate Judge Pamela Meade Sargent to undergo a series of rigorous mental evaluations after brutally attacking a group of campers along the Appalachian Trail in Wythe County.
According to The Roanoke Times, an affidavit from FBI Special Agent Micah Childers states Jordan was playing tunes on his guitar while singing and "acting disturbed and unstable" when he made contact with the group of four hikers on Friday, May 10. The group almost immediately recognized Jordan from social media posts about a previous incident last month in Unicoi County, Tennessee, where Jordan allegedly threatened other hikers in similar fashion. None of the previous hikers pressed any charges, however, and Jordan was only arrested on misdemeanor charges, possession of marijuana and criminal impersonation. He was fined, placed on probation and released.
On top of that, Jordan had already made a name for himself along this stretch of the Appalachian Trail – between Smyth and Wythe counties – apparently going by the name "Sovereign," meaning "supreme ruler."
This is when things start to sound like a real life slasher film.
BREAKING: Friday's attack on the Appalachian Trail has turned deadly. One man was killed and a woman is severely injured. The suspect, James Jordan, has been charged: https://t.co/0o5Dm975A7 pic.twitter.com/ITWtZ3LOtU

— News 5 WCYB (@news5wcyb) May 12, 2019
After making contact with Jordan on Friday, the group of four hikers pressed on and tried to get some distance between themselves and Jordan. But he "began randomly approaching the hikers' tents, making noises and threatening them," according to Childers' statement. It was after Jordan threatened to set their tents on fire that the group decided to pack up and get out of there.
But Jordan caught up with them once again, this time wielding a machete.
At this point, two of the hikers (referred to as Hiker #1 and Hiker #2 in the affidavit) in the group took off running, and Jordan followed. He returned to the camp shortly after, and argued with a male hiker from the party, called Victim #1 in the affidavit. Jordan began stabbing him in the upper body while a female watched. The woman, described as Victim #2, then ran away frantically for her life, but Jordan was right on her tail.
"She turned to face Jordan and raised her arms as if to surrender when Jordan began stabbing her and she received multiple stab wounds," the affidavit reads. She fell to the ground and played dead in a desperate attempt to get Jordan to leave, which he eventually did to go look for his dog.
The woman took advantage and bolted, running south on the trail until she met up with two more hikers. She continued for 6 miles more miles into Smyth County where she would finally call 911.
By that time, the 911 dispatch had already received another call about what was happening – presumably from the first two hikers who escaped.
A little after 6 a.m., a tactical team from the Wythe County Sheriff's Office entered the camp and located Jordan. He had blood stains on his clothes and they promptly took him into custody. They also found the male victim, who they pronounced dead at the scene of the attack.
All three survivors unequivocally identified Jordan as the attacker.
"I commend local law enforcement in Wythe and Smyth counties for mobilizing successful rescue and tactical operations in this remote region," U.S. Attorney Cullen said in a statement. "Thanks to their efforts, the suspect was safely apprehended and a seriously wounded victim received critical medical care."
Jordan made an appearance in the U.S. District Court in Abingdon Monday, where Magistrate Judge Pamela Meade Sargent ordered his psychiatric evaluations be completed by August 1.